I conclude my story of a mushroom hike with a large company of my friends today. Last time I stopped at the fact that we left the forest and returned to the camp. However, today I want to go back to the forest again and tell you about the Carpathian blueberries. I completely forgot about it, but remembered when picking up photos for today's post.
In the Carpathian Mountains, as in Ukraine in whole, the most common blueberry species is European Stunted Blueberry or bilberry (Vaccinium myrtillus L.) It is a very tasty and healthy berry that contains carotene (Vitamin A), B vitamins, Vitamins C and PP, tannins, alcohols and essential oil. Blueberries are rich in pectins that can cleanse the intestines of slag and even heavy metal salts. Blueberries have long been known to significantly improve vision in the dark, enhance the ability to see and reduce eye fatigue. Blueberries have been shown to accelerate the retina's renewal. During World War II, pilots from England ate blueberries and jam from blueberries to improve their vision at night and at dusk. By the way, this berry is included in the menu of astronauts.
My wife and I came across real "plantations" of these berries. We ate enough, but it took a long time, because the bilberries are quite small and difficult to collect by hand. Professional bilberry pickers use special devices like toothbrushes, or combs or brushes. Blueberry pickers climb high into the mountains, where whole fields of these berries grow and "brush" the bushes. In a day, they can harvest 20-30 liters of blueberries, which they then sell. Local villagers can make good money during the season by selling blueberries and porcini mushrooms.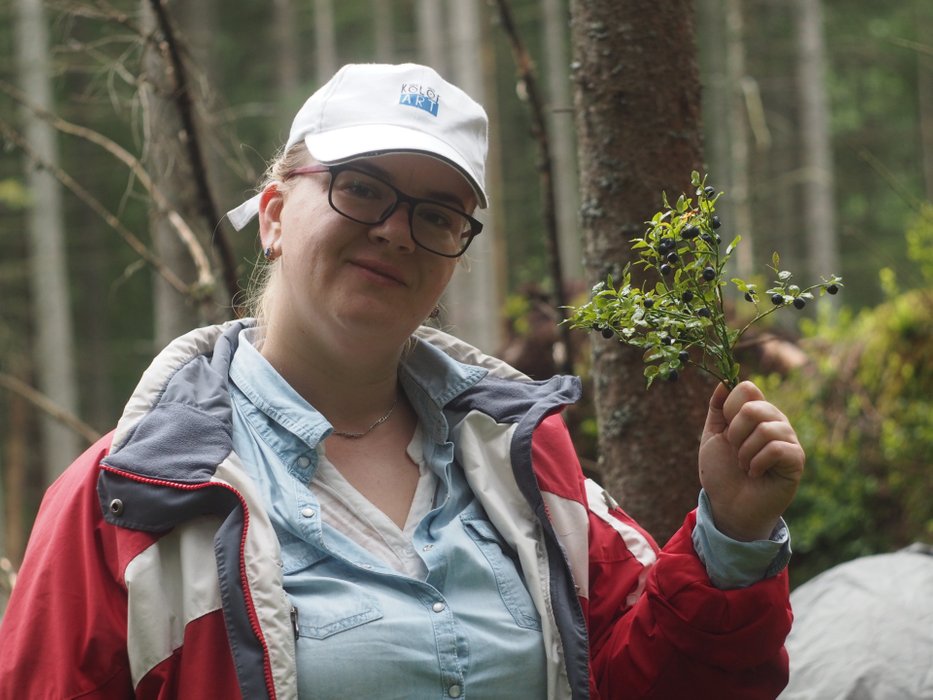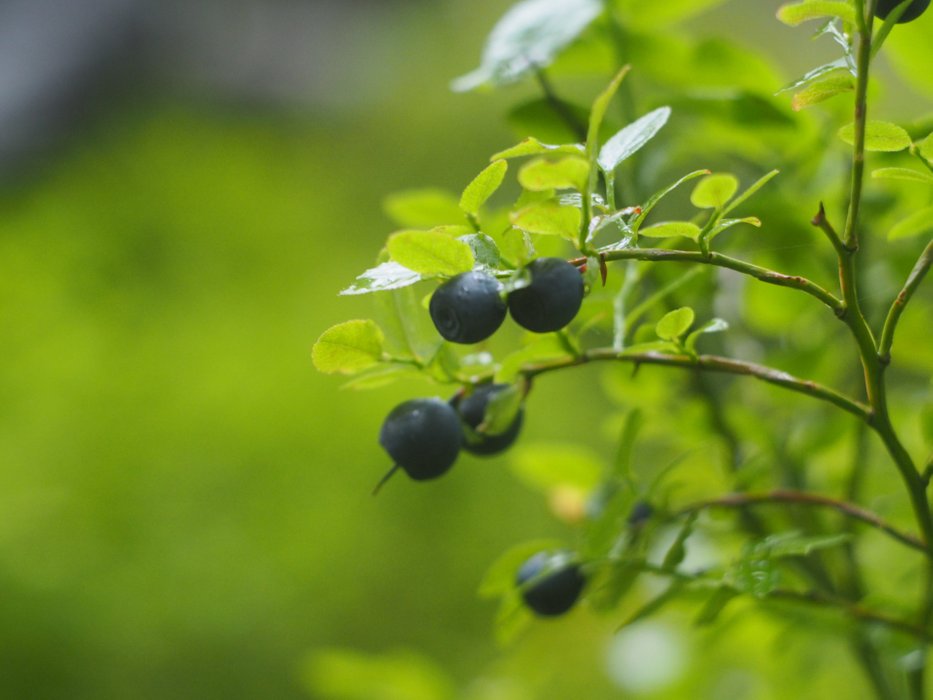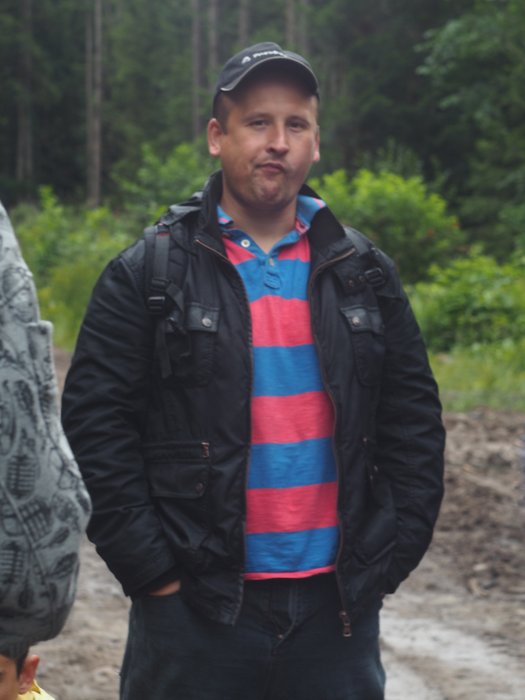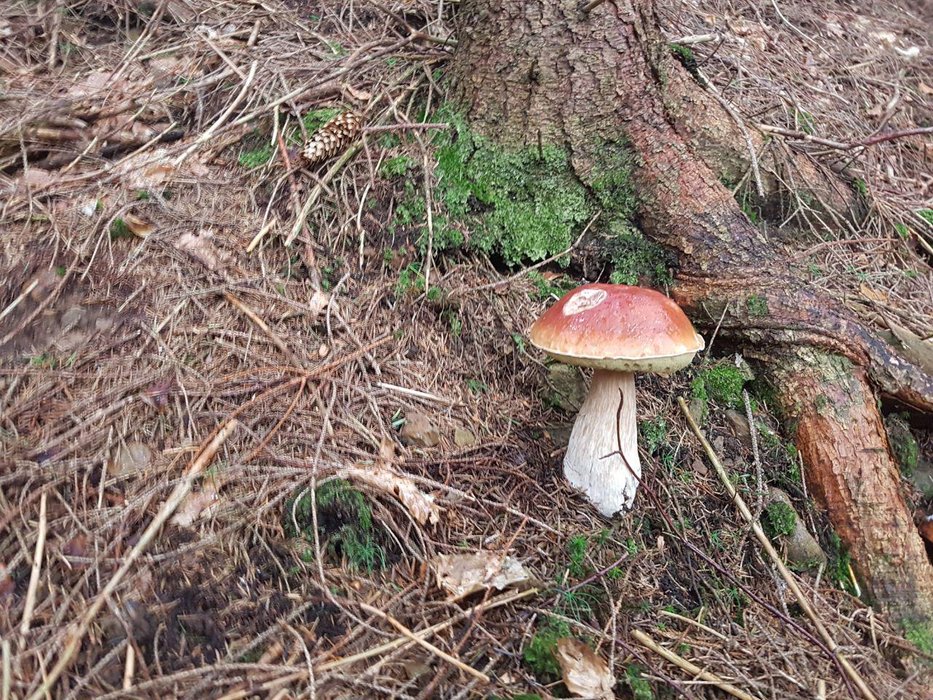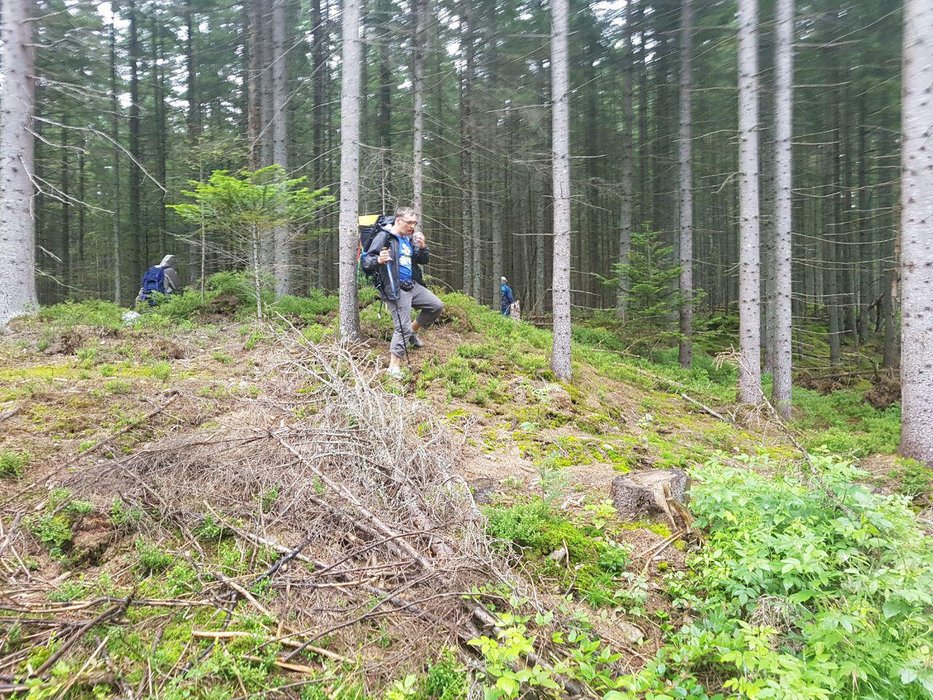 Now we can return to our camp. When we warmed up and dried our wet clothes, we decided to cook those mushrooms that did not require special heat treatment. Each of the participants in our hike gave away russulas, chanterelles and young porcini mushrooms to prepare a joint meal. We cleaned all the mushrooms from dirt and soil, washed them several times (there was a river with clear mountain water next to them), fried these mushrooms in a cauldron together with chopped onions. When the excess moisture evaporated from the mushrooms, we added sour cream, salt and pepper to taste and braised it until done. We got a delicious meal that smelled like smoke from the fire. And, I also forgot to say that the rain did not stop and continued to fall, so we cooked our mushrooms in the rain. And we ate this dish in a big tent where we all fit in. We were a little tight, but at the same time very fun. It was a wonderful journey and an incredible adventure!