Green Canyon is one of the most beautiful places in Turkey, where majestic mountain ranges surround a stunning mountain lake. The canyon is located 14 kilometers along the river Kepprew, the depth of which reaches 400 meters. Here is the largest reservoir in Turkey, which is the third longest in the world. This reservoir was formed by the fact that the river was blocked by a giant dam, the height of the walls of which is 185 meters.
I already wrote why the Green Canyon was formed, describing in my previous posts my and my wife's journey in it. Now I want to share with you a photo of the dam that holds water for the hydroelectric power station. True, the photos were taken on a mobile phone (then I had a K800і, if someone else remembers it), because at that time the camera was already discharged.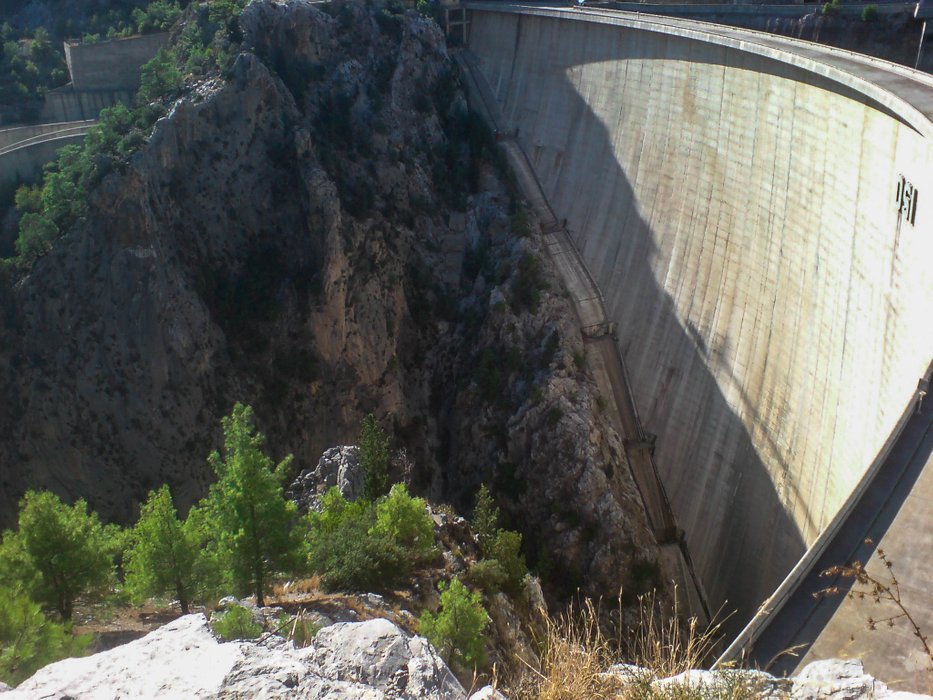 The dam was built in 1977. This reservoir is considered one of the largest in Turkey, and the waters of 27 natural springs flowing here form a deep lake. It is spread over 14 kilometers and is part of a huge reservoir formed as a result of the construction of the dam of the Oimapinar hydroelectric station and impressing with its beauty.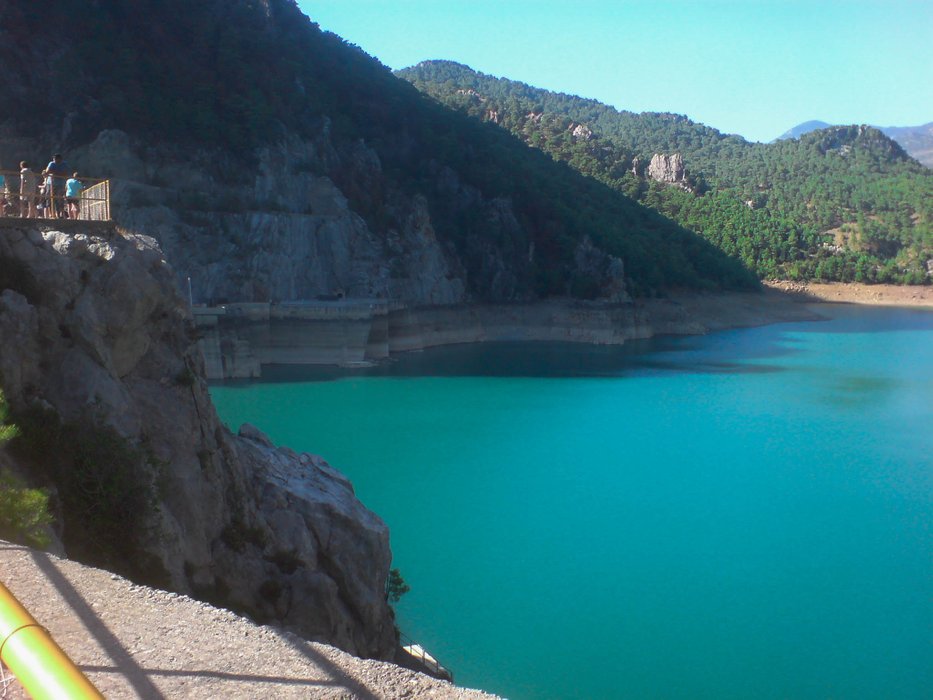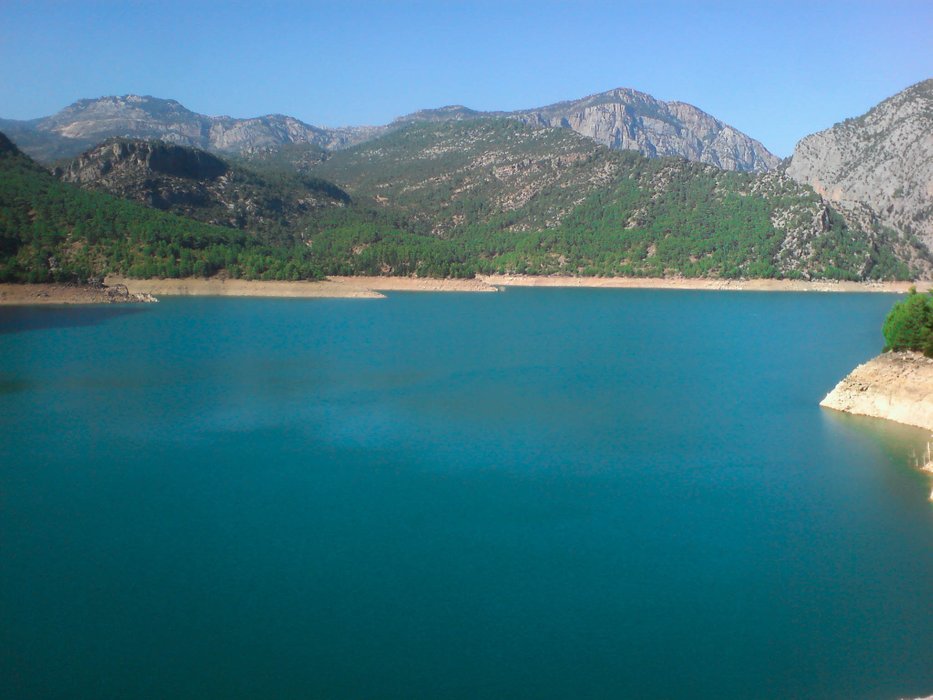 The river, which has done useful work and produced a certain amount of electricity, flows through the floodgates below the dam and flows further.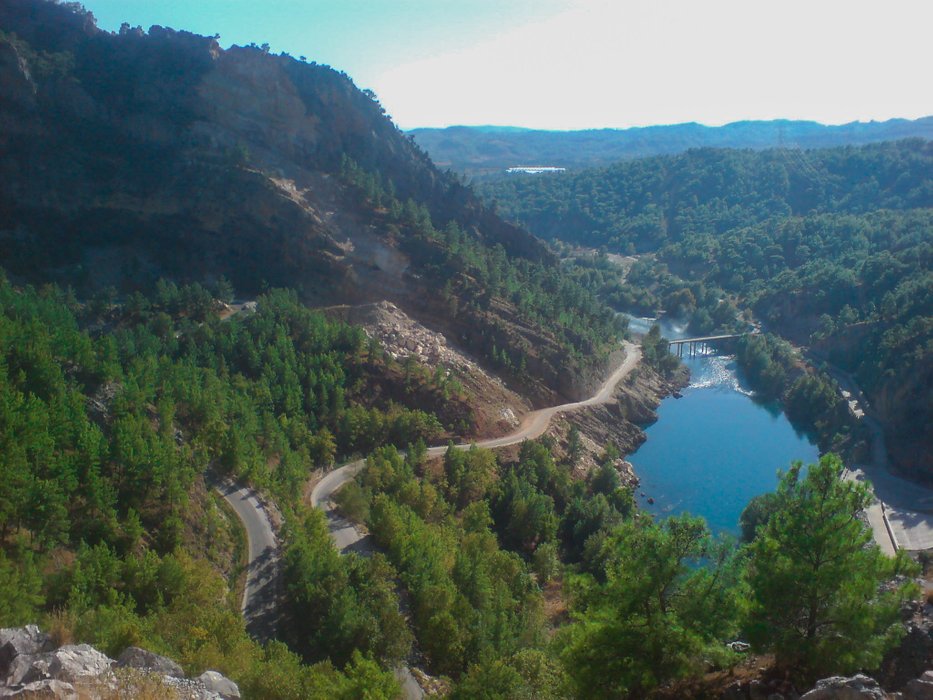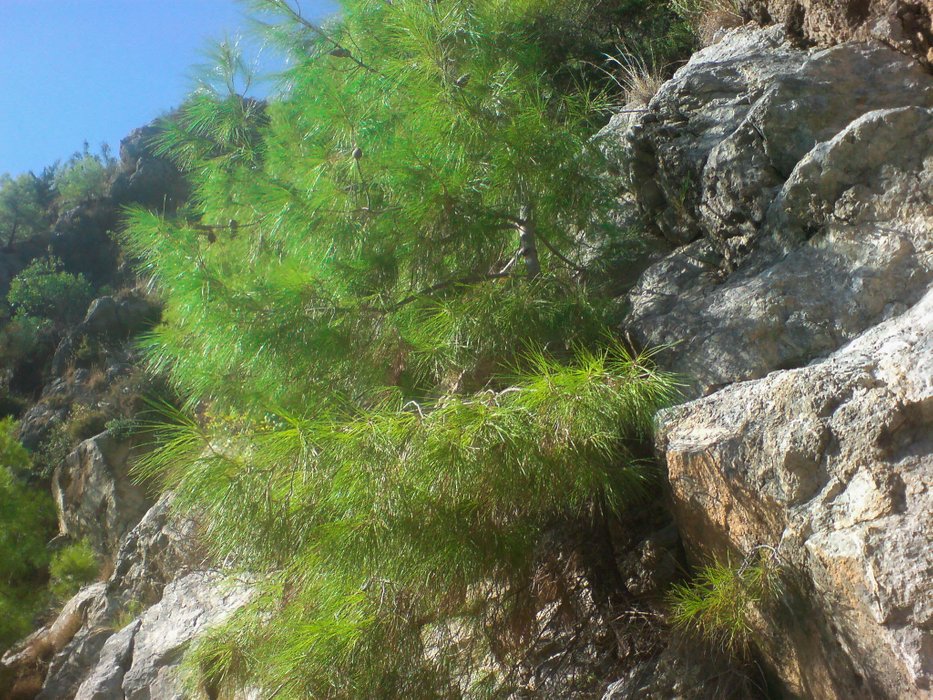 In general, if you are somewhere in those parts, I advise you on a canyon tour, an unforgettable experience.