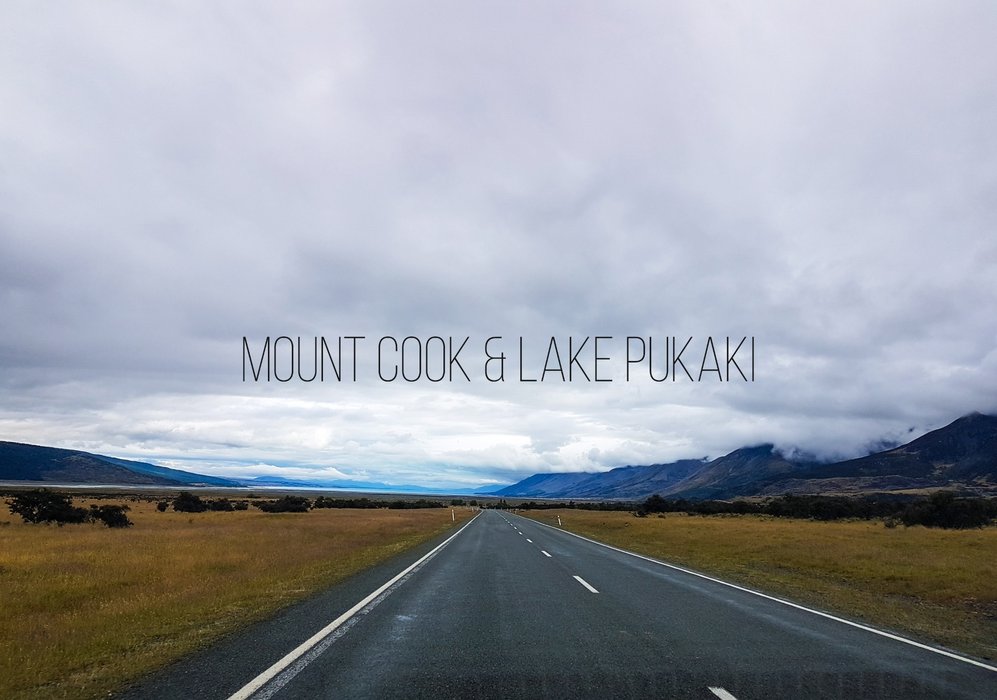 Watercolor lakes. The enchantment of Mount Cook National Park and Lake Pukaki left me in awe. It was as if the heavens decided to create a watercolor painting and bring it to life. The soothing pastel hues of Lake Pukaki stood out even more against the somber weather. It was terribly cold. The kind where you have to keep moving to keep yourself warm.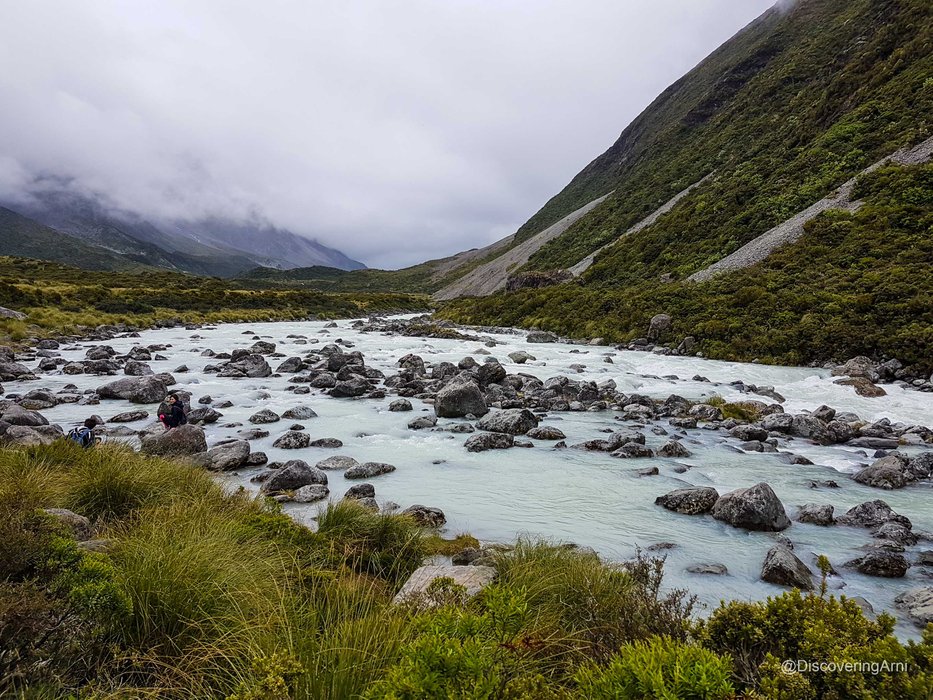 Please click the video to join us on our journey in Aoraki Mount Cook National Park, Lake Pukaki, Twizel, Lake Tekapo all the way to Christchurch.  
---
It was Day 24: After our morning walk in Queenstown, we drove 199 kilometers across Lindis Pass to Twizel.
---
Twizel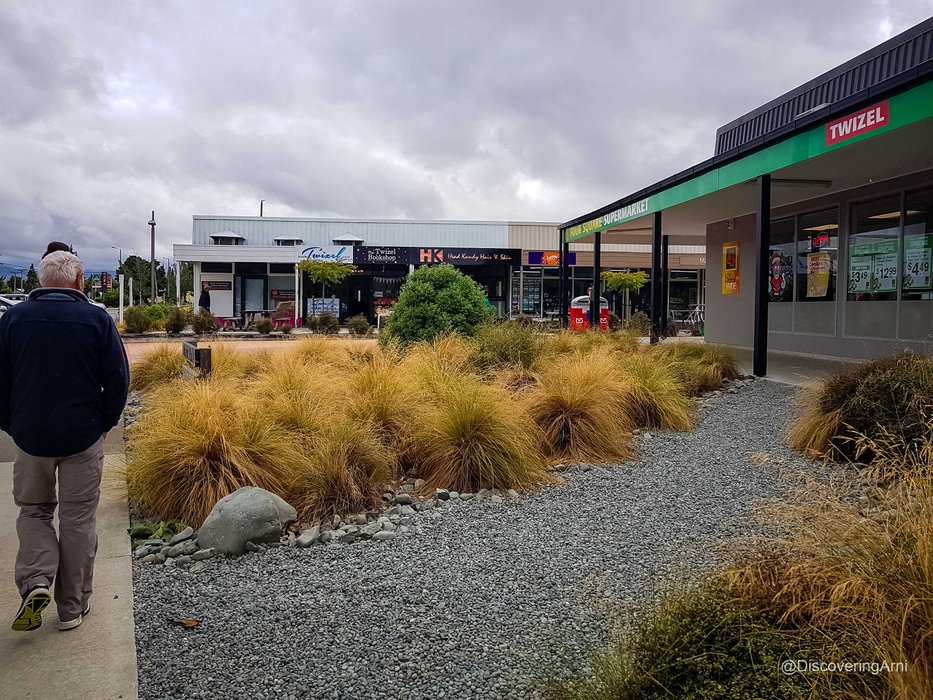 Twizel is the largest town in the Mackenzie District. It is situated close to 5 picturesque lakes. The settlement arose from the construction of the Waitaki Hydro-Electric Power Scheme. Due to its isolated location, no one thought it would survive by the end of the project.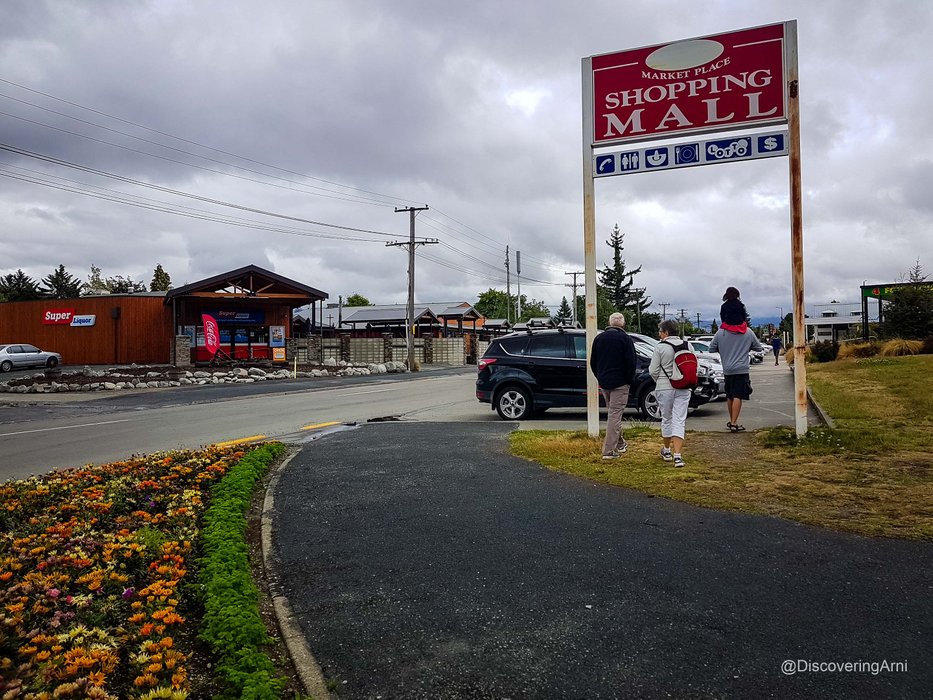 Commercial Center of Twizel
In recent years to everyone's amazement, it has become a tourist alpine retreat and a popular fishing village for salmon and rainbow trout. The alpine town offers cafes, restaurants, a supermarket with various accommodations such as rental homes, lodges, and holiday parks.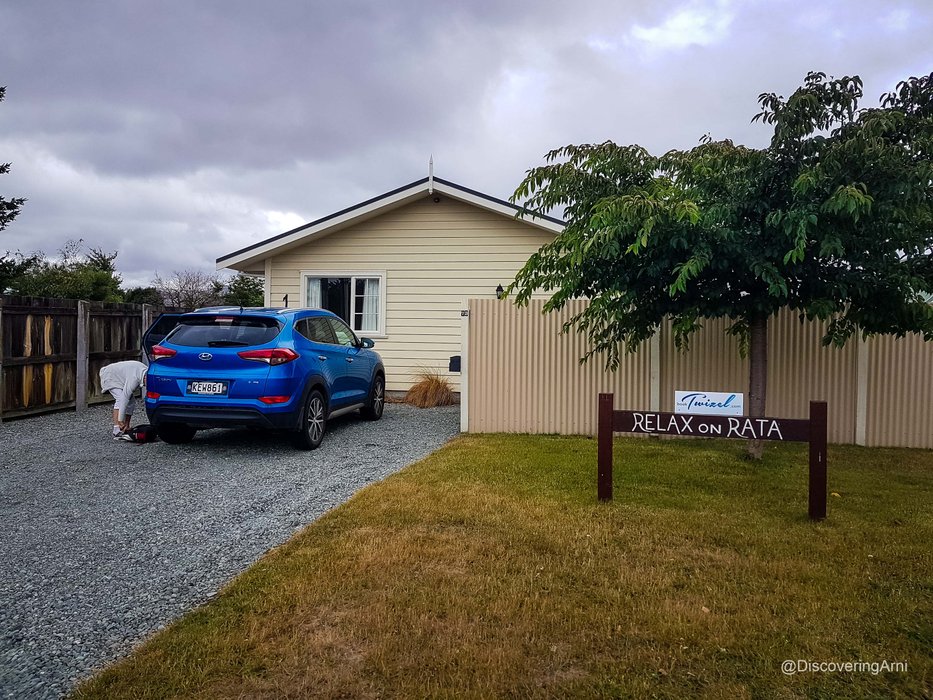 This was where we booked a 2-bedroom home "Relax on Rata" thru Airbnb for 2 nights as seen in the short film above. We agreed that this vacation house is one of our favorite accommodations throughout the trip.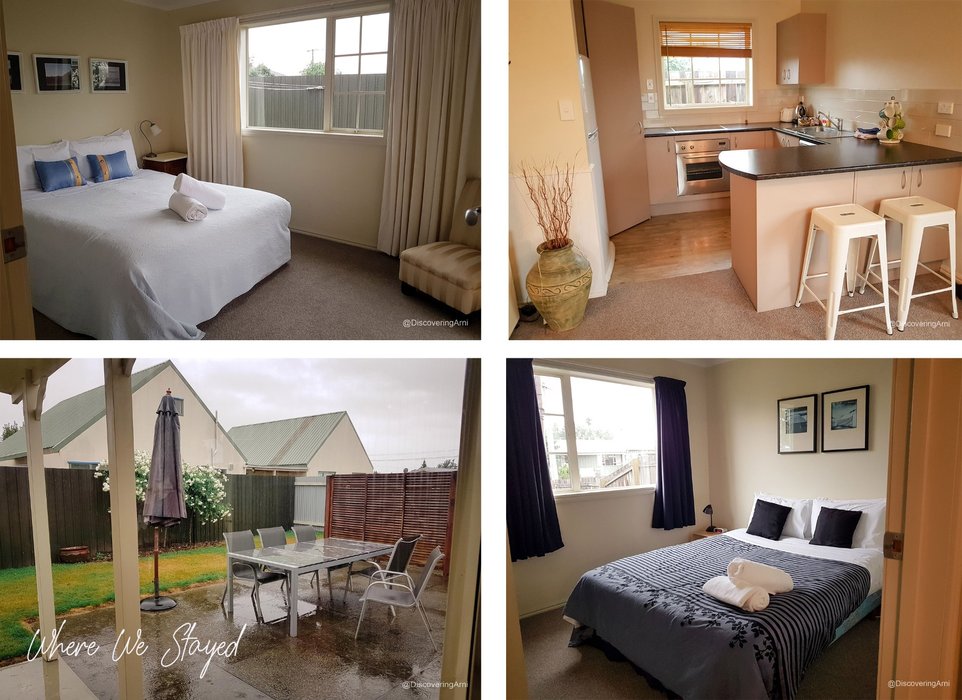 The Lord of the Rings Trilogy was filmed in Twizel's grassy fields bordered by mountains with locals' participation in the Battle of Pelennor Scene. There is a dedicated LOTR tour by the way. It transformed Twizel into an iconic location due to its landscape reflecting the exact description of Pelennor Fields in the book.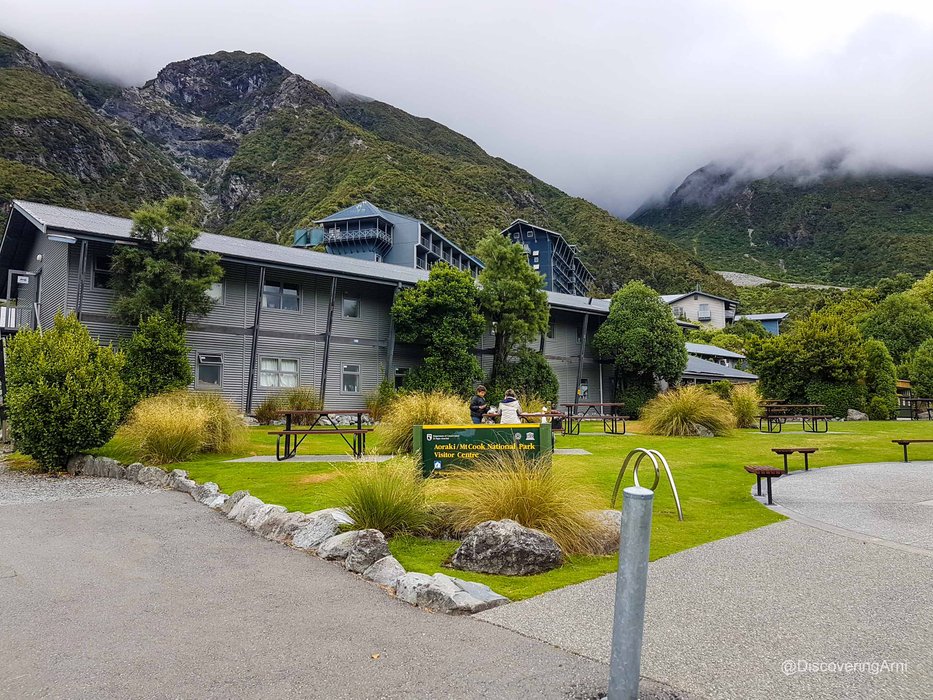 Aoraki Mount Cook National Park Visitor Centre
The next day (Day 25), we set off to Aoraki Mount Cook National Park Visitor Center. It is 60 kilometers away from Twizel located at the end of Hooker Valley Road next to the White Horse Hill camping ground car park off State Highway 80 to check available activities and treks. 
---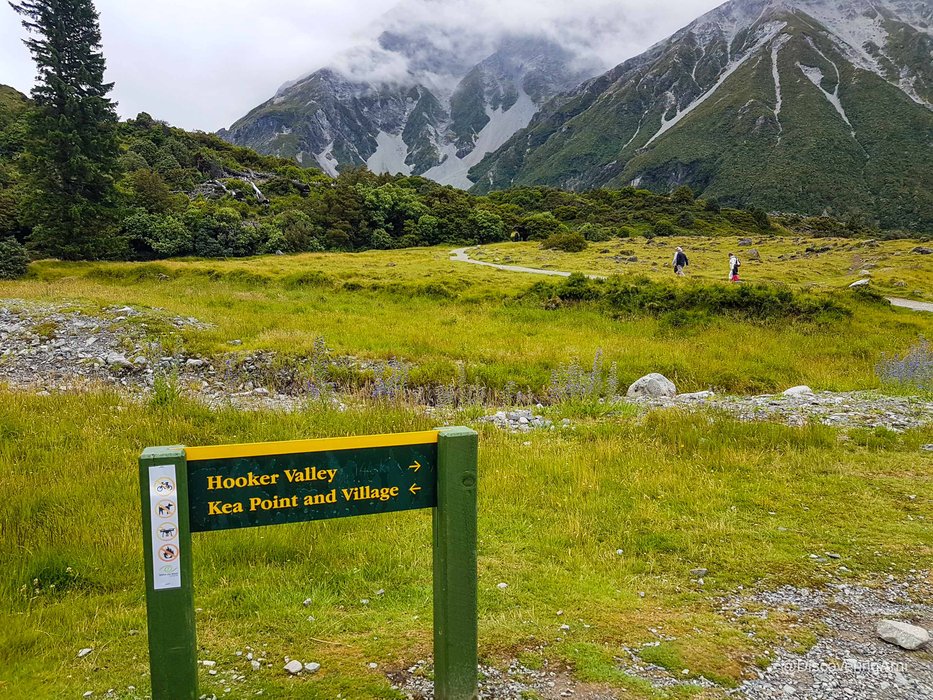 Trail starts here
Hooker Valley Track
Hooker Valley Track is one of the most popular walks in the Aoraki Mount Cook National Park.  The rugged gravel track leads to Hooker Valley walking along the Hooker River with views of glaciers, icebergs, picture-perfect mountains, and surreal landscape connected by suspension bridges.
Length of track: 5 kilometers / 3.1 miles
Travel Tip:  Wear comfortable shoes and warm clothes. The weather can drastically change anytime. During a sunny day, wear sunscreen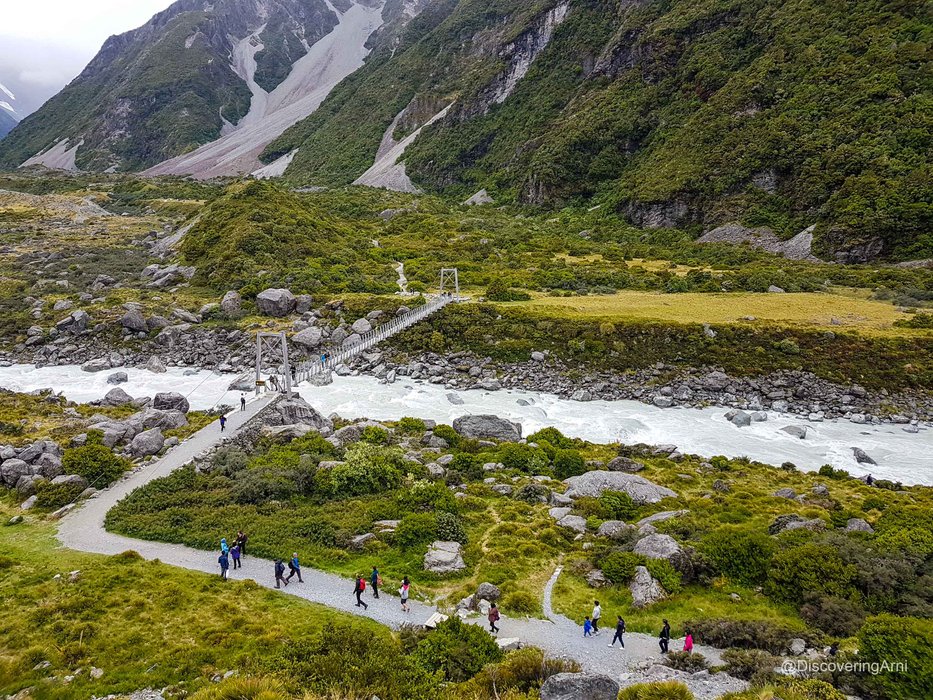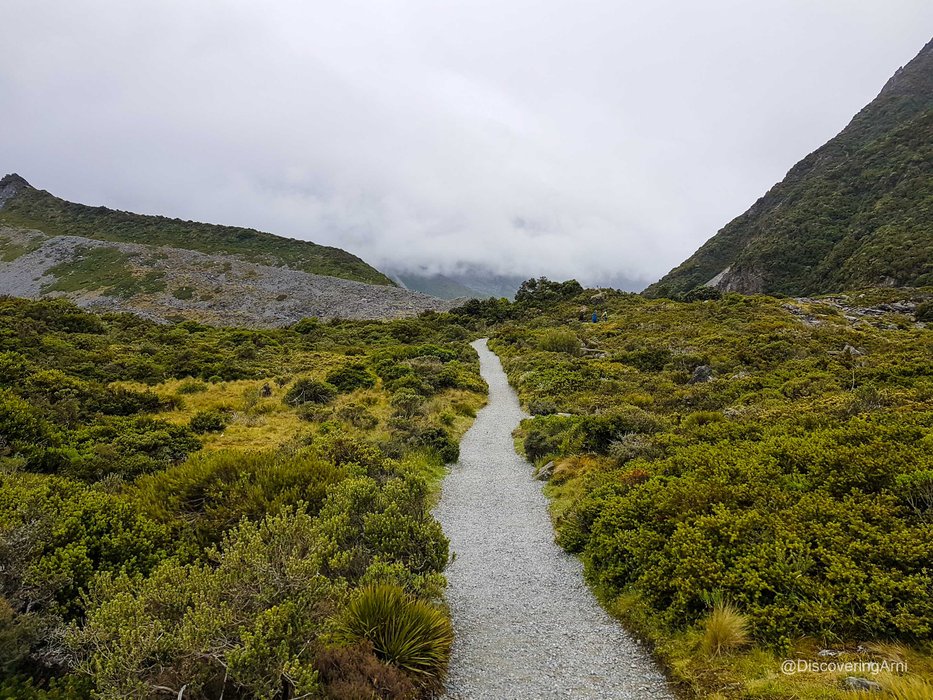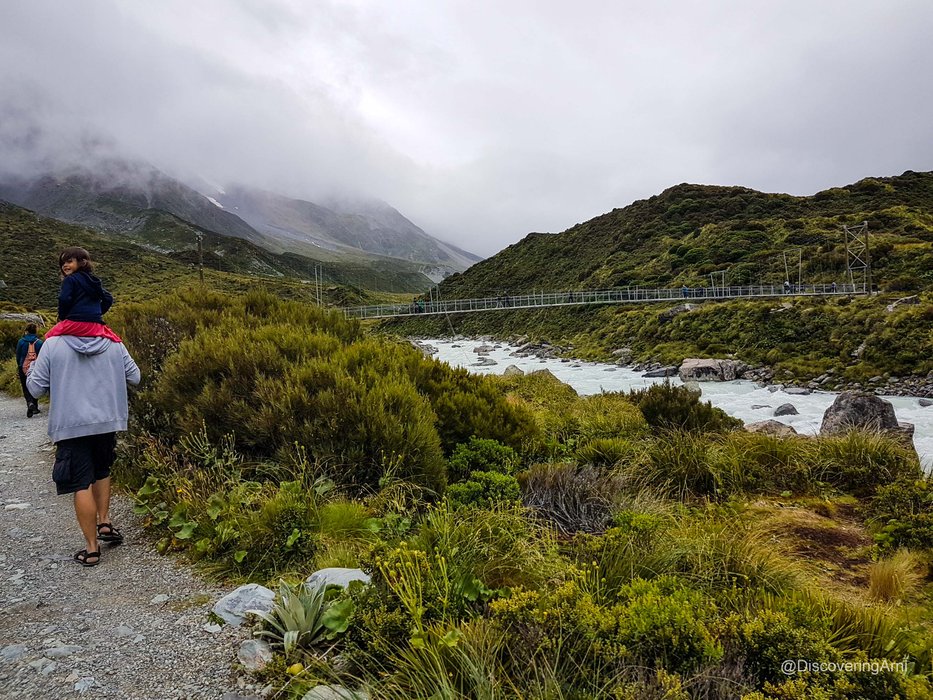 It was extremely cold and wet. There were instances we hiked under the rain.  I kept my frozen hands buried in my pockets while I continued moving.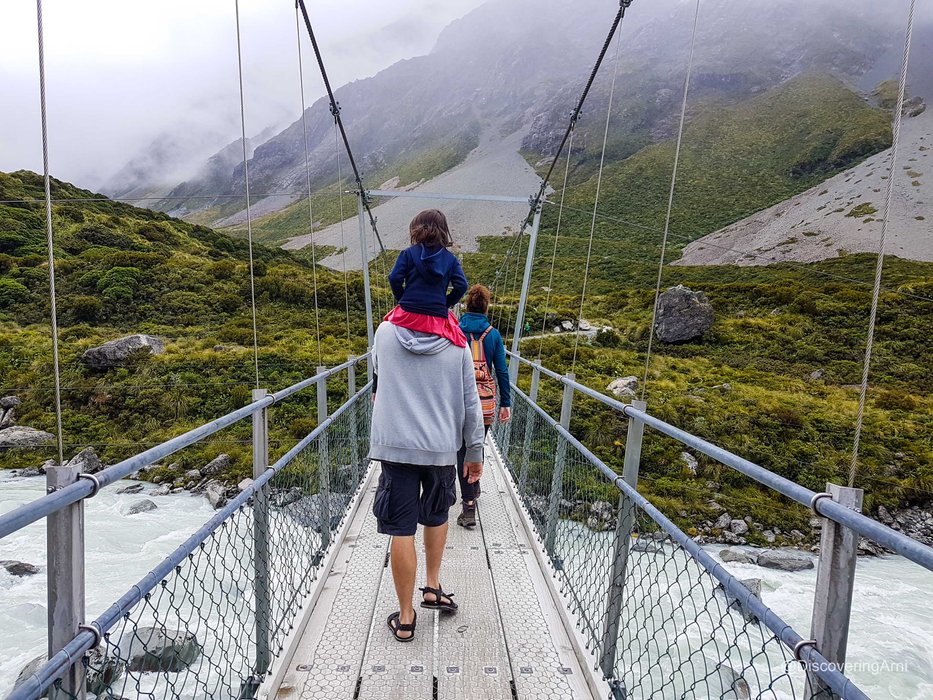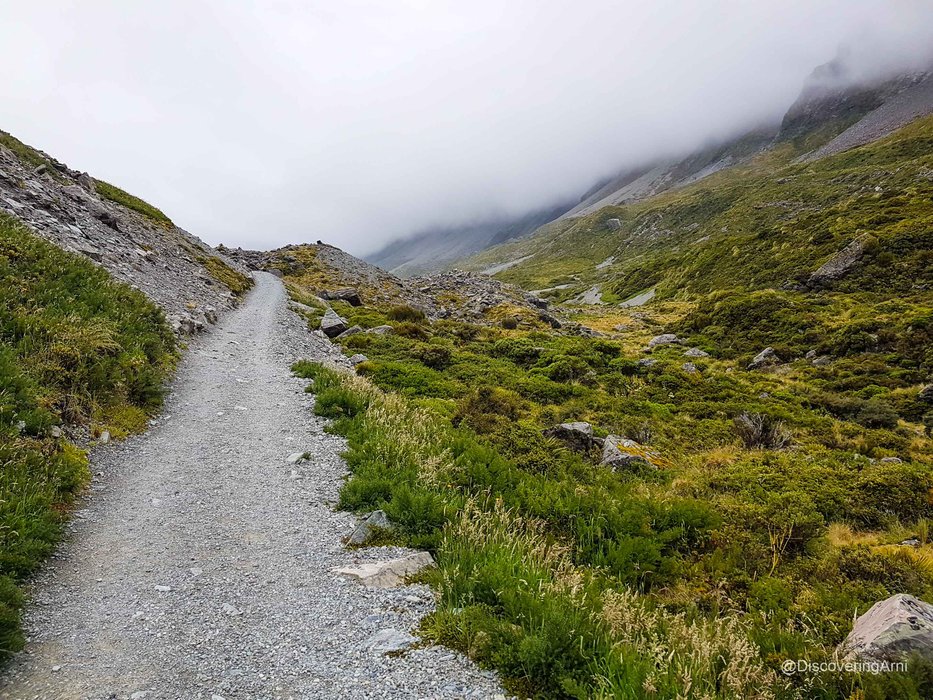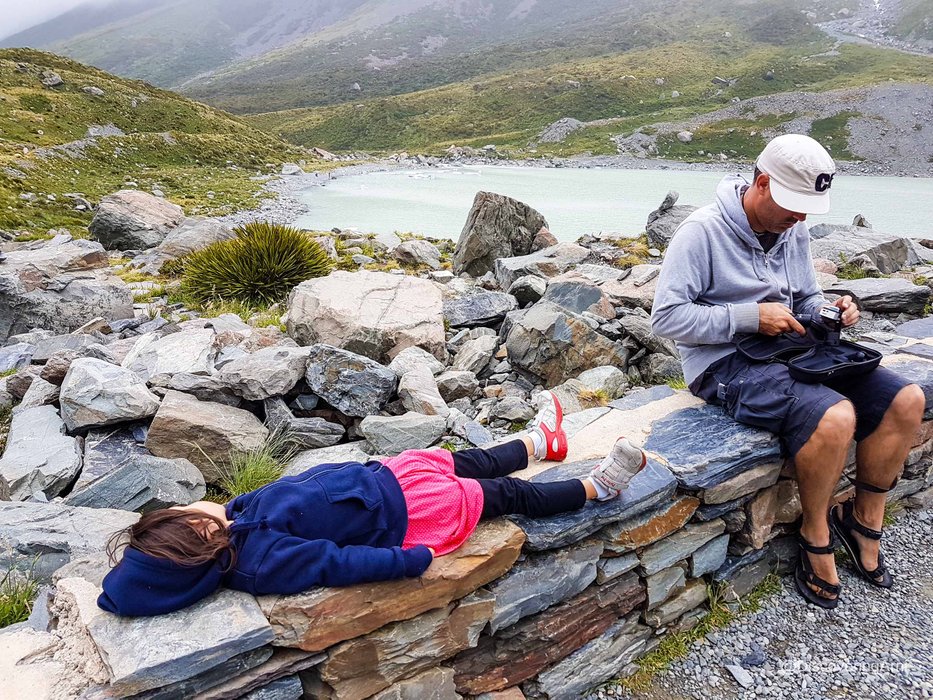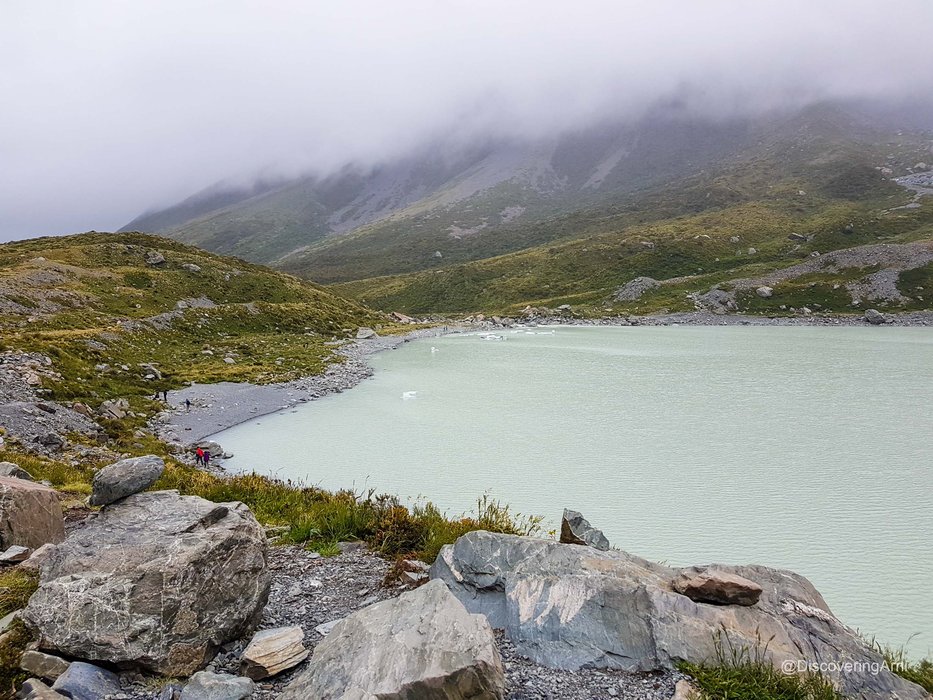 I avoided any unnecessary pauses in order to finish the track before sunset. There were lots of tourists but the trail was long and wide enough to overtake and ensure walking at a consistent pace. I ended up hiking the trail alone.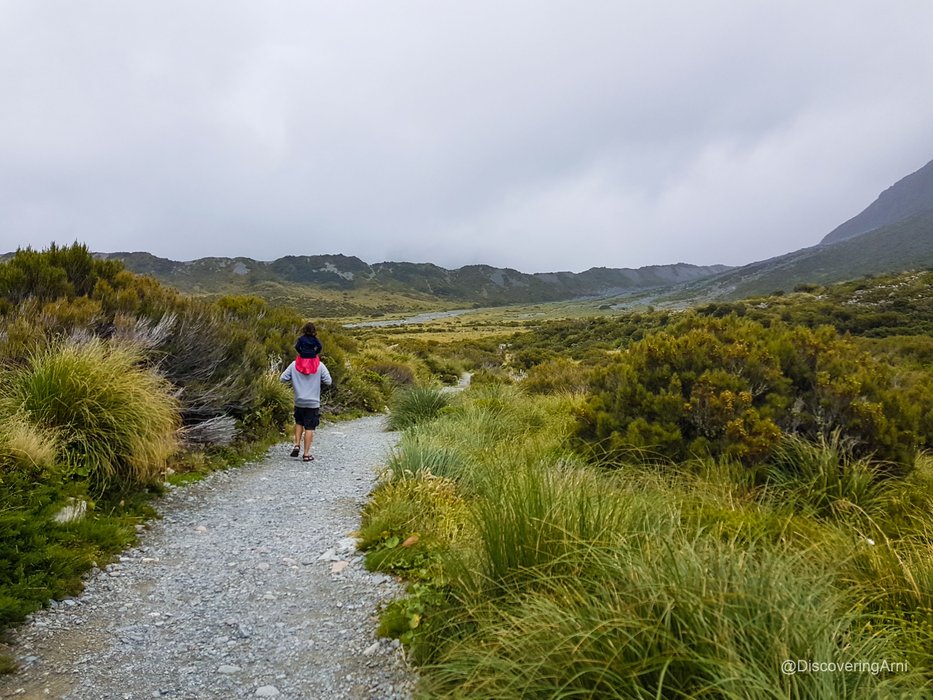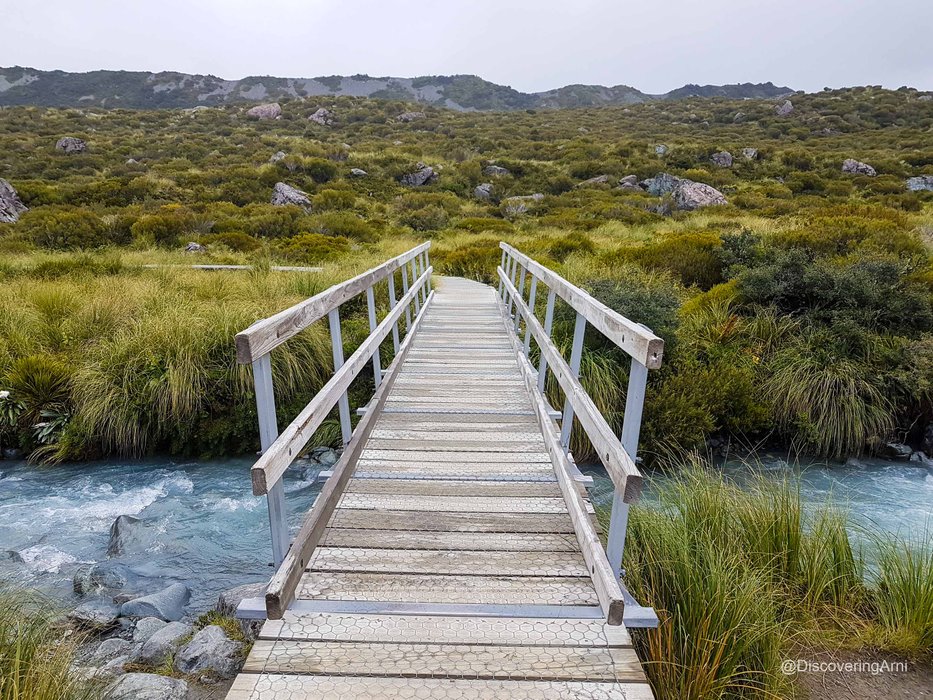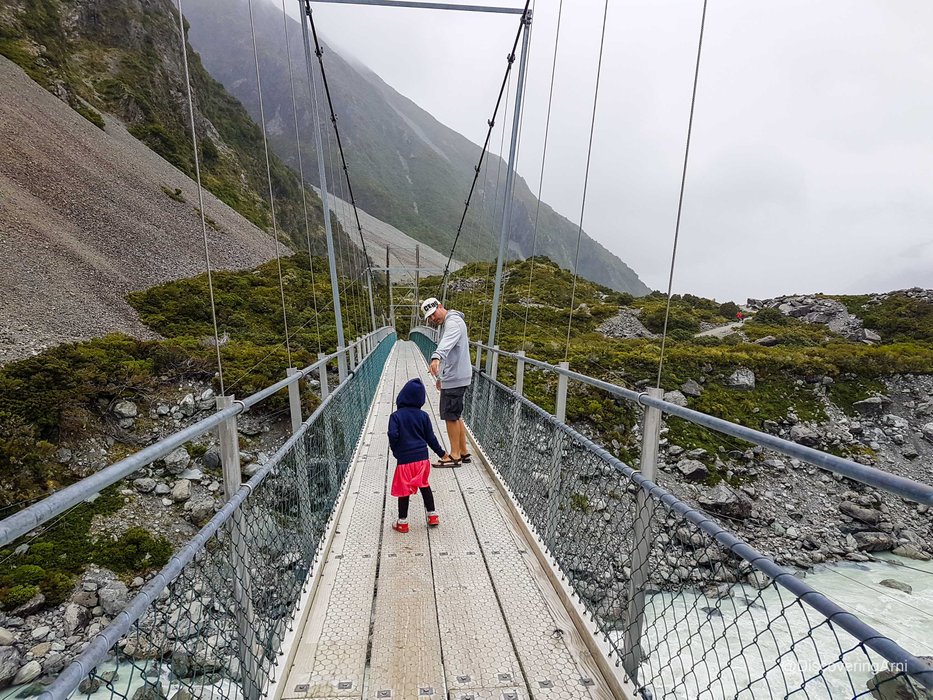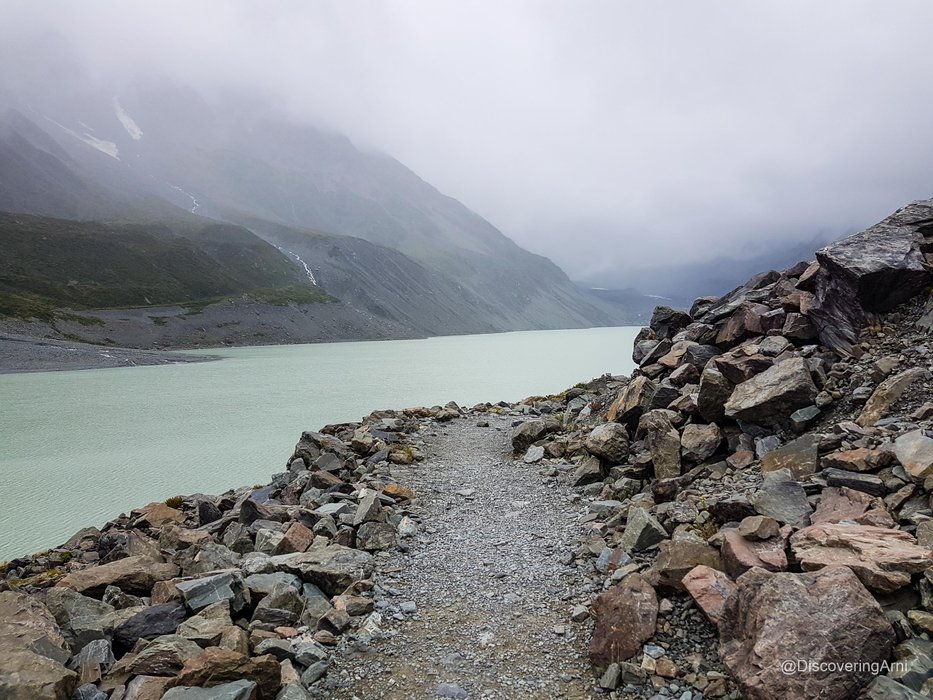 Filming and taking quick snapshots slowed me down until I ran the track to catch up with them.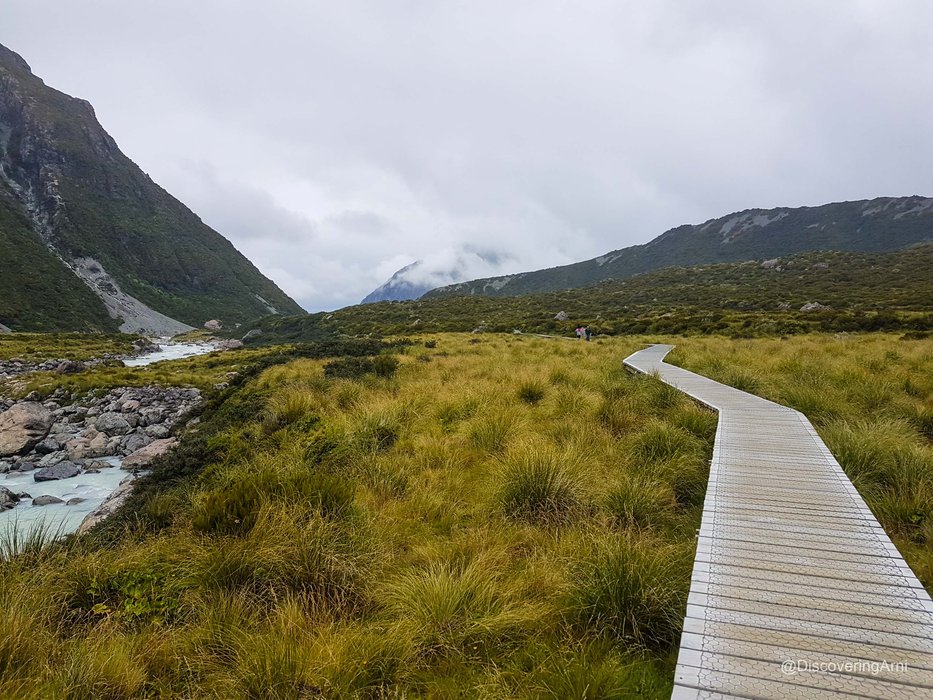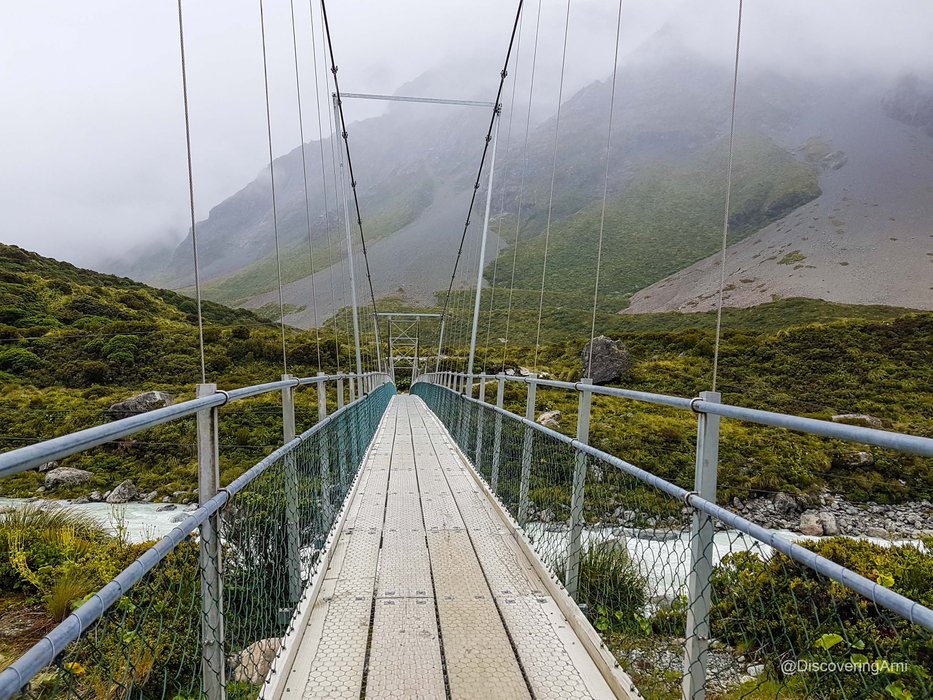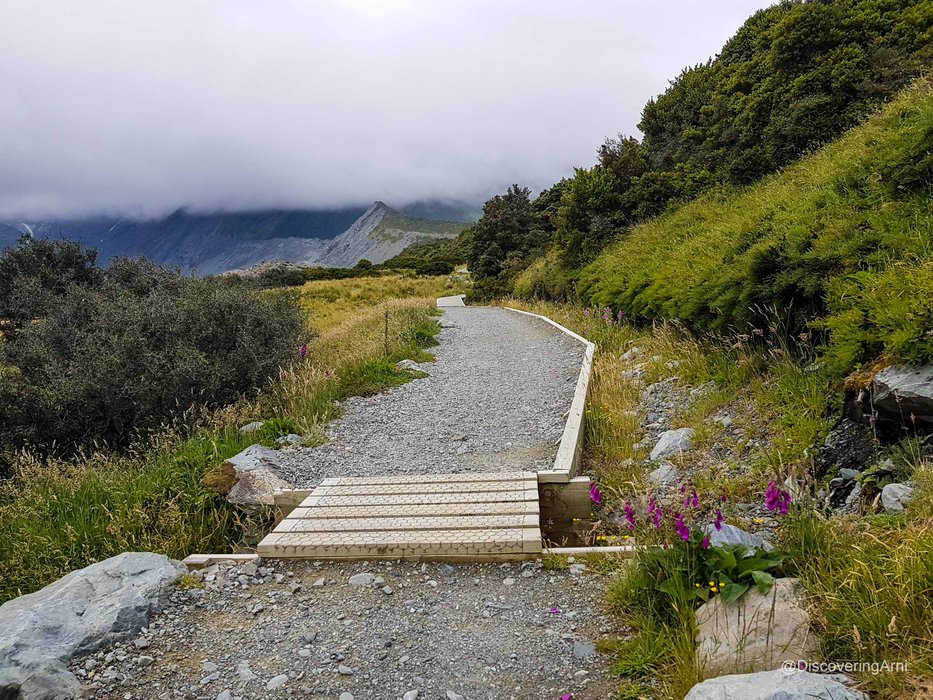 After the track, we drove back and passed Lake Pukaki.
---
Lake Pukaki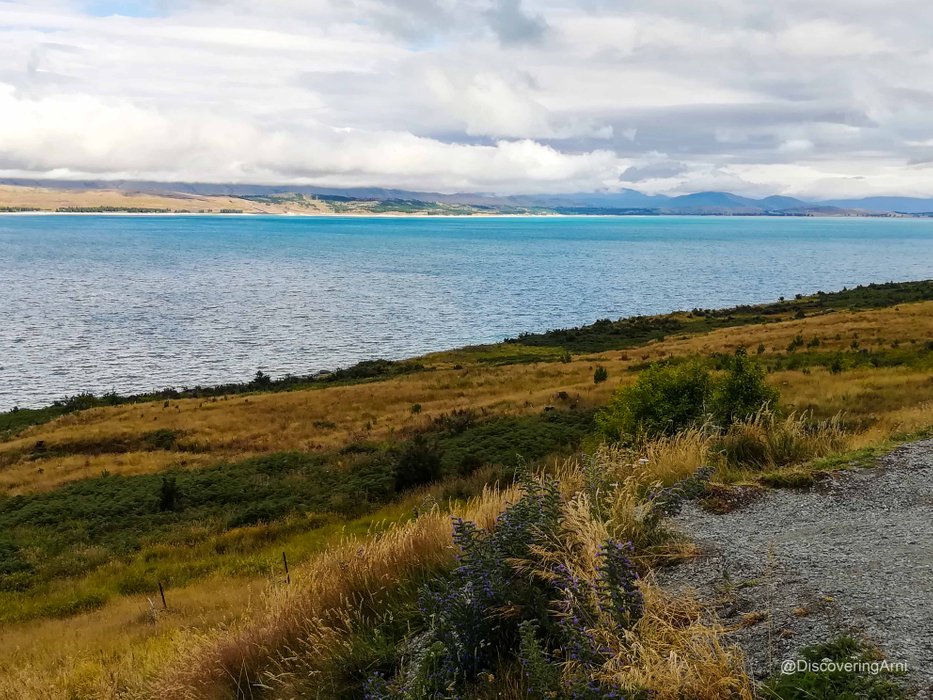 This turquoise alpine lake, the largest in the area is popularly known as "The Hobbit's Lake-town." The ever-changing spectacular views can be admired while driving along State Highway 80.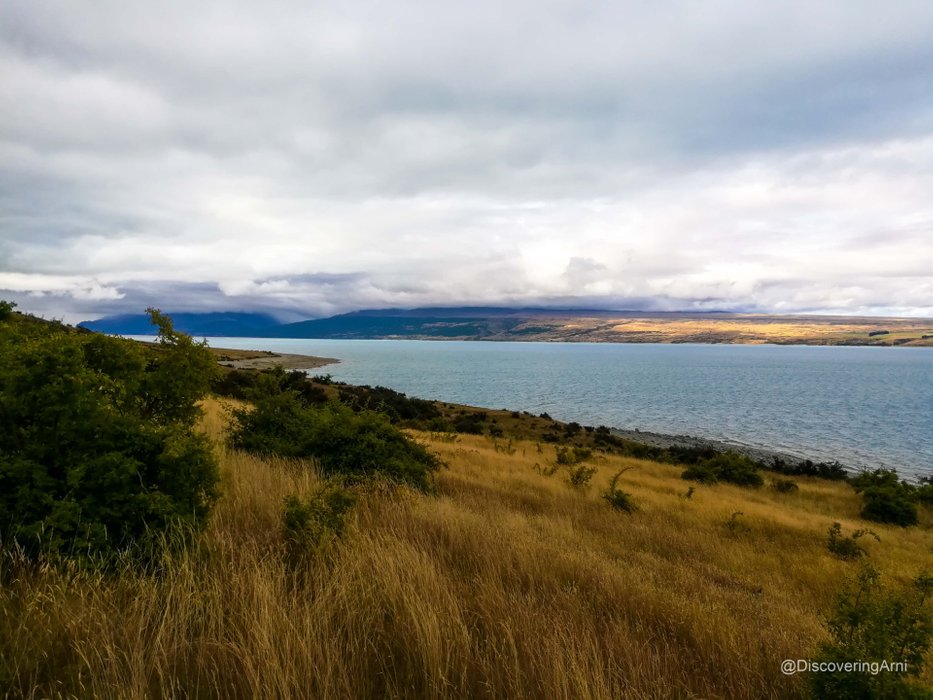 Lake Pukaki View Point
One cannot miss it on the way to Aoraki Mount Cook National Park. It is also along the road between Twizel and Lake Tekapo.
Travel Tip: Have a picnic next to the lake or enjoy a hot coffee while staring at this beautiful scenery
Sometimes, you'd encounter this kind of road traffic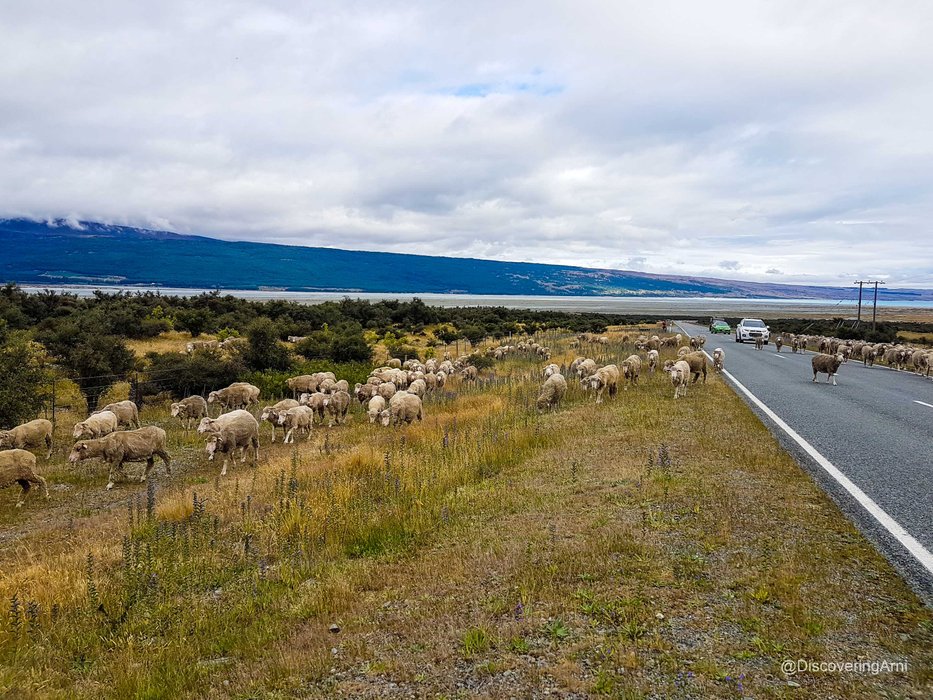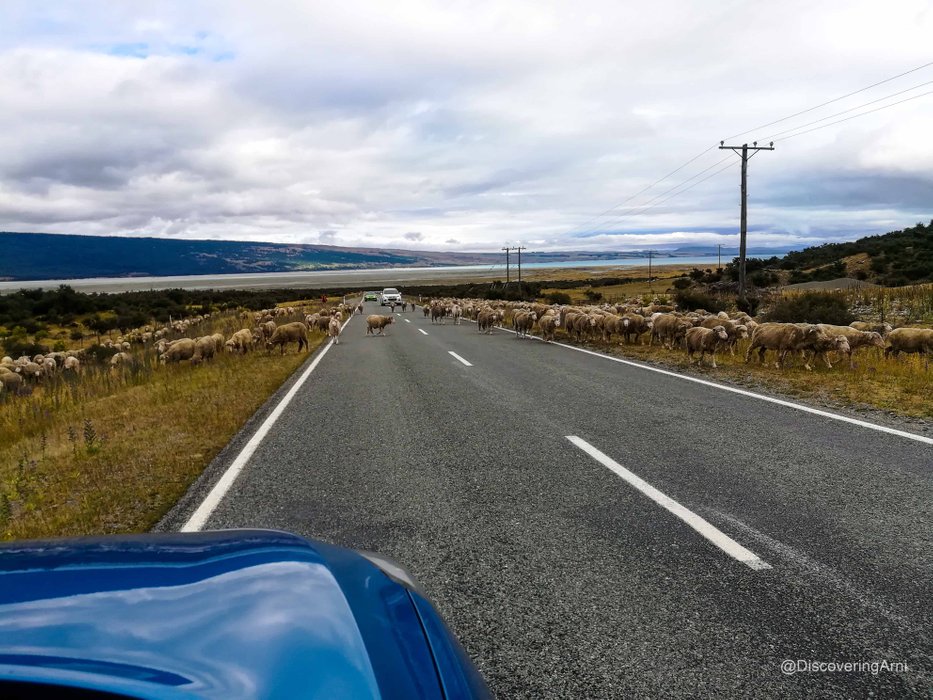 Driving back to Twizel, we took a brief stopover at Alpine Lavender Farm before they closed. Deeply inhale and breathe in the scent of Lavender!  It's a stunning picture-worthy attraction along Mount Cook Road in Twizel. Guess what? They offer lavender ice cream too! Check out a previous blog post I wrote about this beautiful lavender field in a totally unexpected place.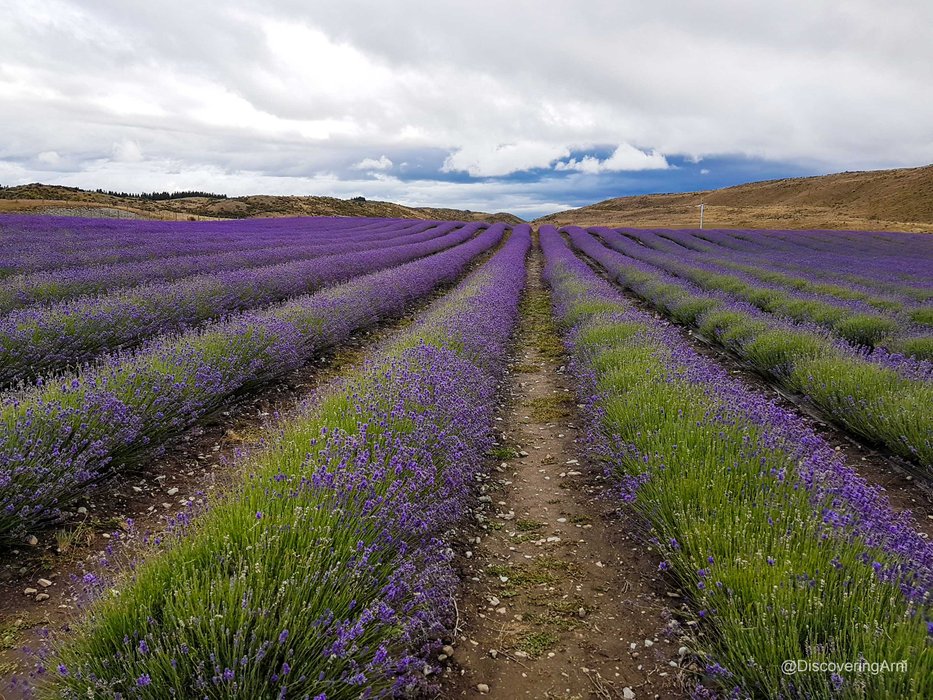 We wrapped up our journey with an aperitif, a delicious home-cooked meal, and a quiet night.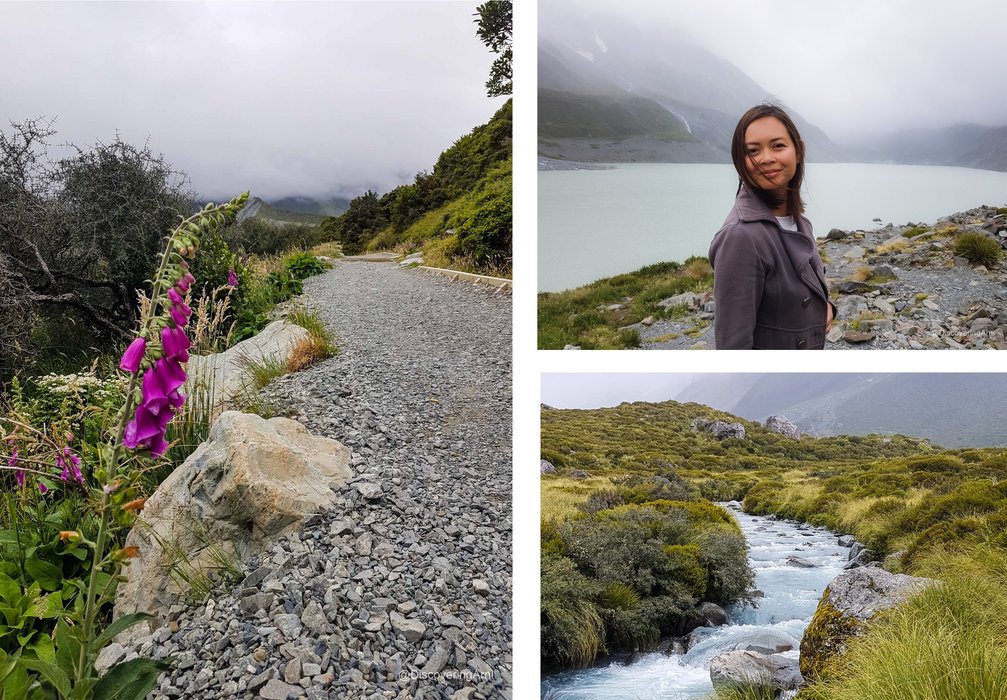 Thank you for reading.
Our one-month family road trip in New Zealand was nearing its end. We woke up to a sunny Day 26 when we drove down to Lake Tekapo on our way to Canterbury Plains.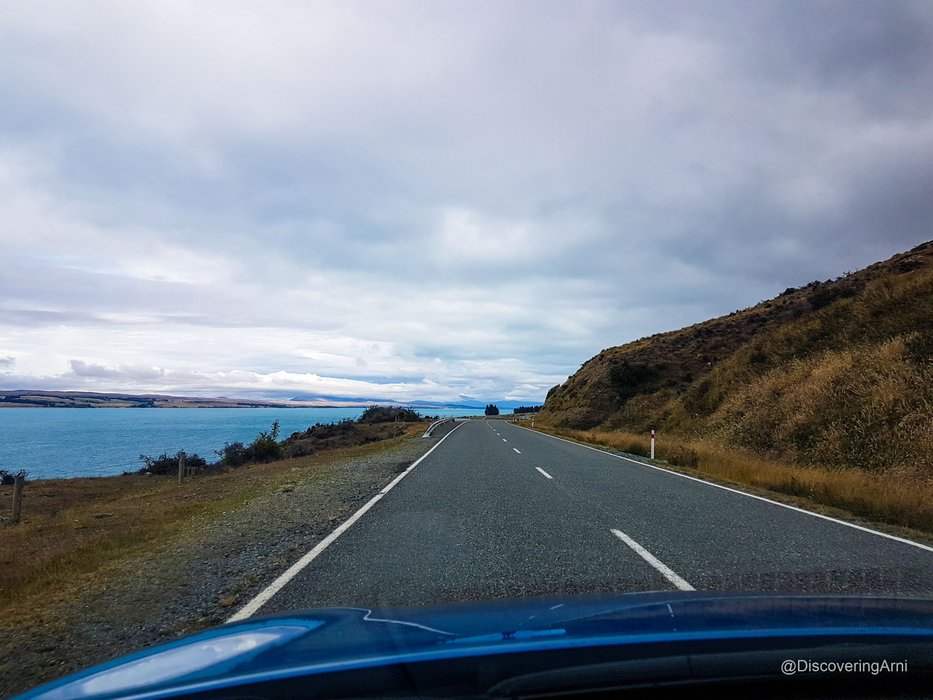 To be continued in the next post.