The Royal Park Rajapruek in Chiang Mai, Thailand is a feast for the eyes and a perfect opportunity to indulge in some photography.
Originally built to commemorate His Majesty the King Bhumibol Adulyadej's Accession, his 60th year as the king and his 80th birthday, Royal Park Rajapruek is now counted as the center of agricultural research in Thailand.
Ratchaphruek is the Thai name of the national flower, the Cassia fistula, or Golden Shower Tree (it is also named Khun or Chaiyaphruek in Thai); its yellow blossoms correspond to Monday, the birthday of King Bhumibol.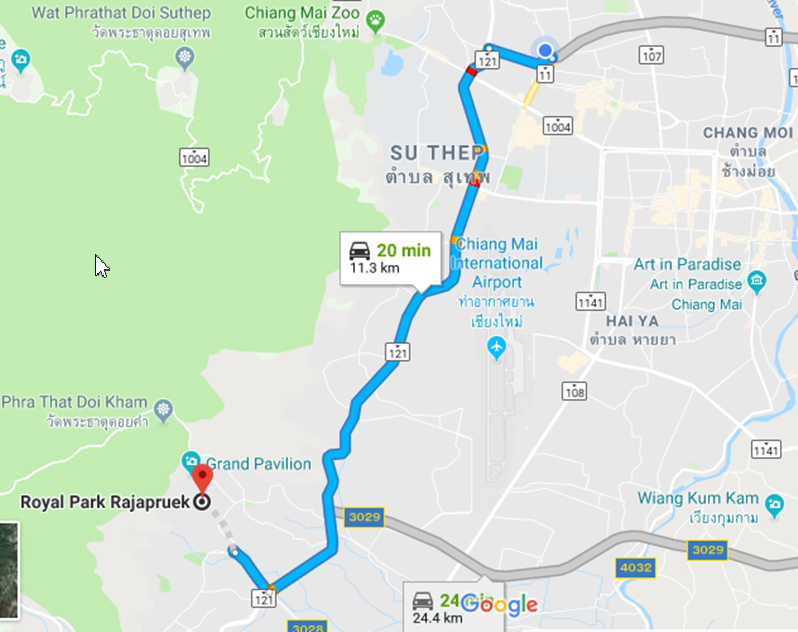 The exact coordinates are: 18.7504° N, 98.9239° E and here is a Google Maps link to Royal Park Rajapruek>
The park is a 20-minute drive from Old Town and it was a perfect day for a trip with my scooter. Downing a cup of coffee I entered the coordinates into Google Maps, jumped on the bike and started the journey.
About halfway there I passed an outdoor food market, something as common in Thailand as trees in a forest. The inviting aromas took control of the handlebars and made me pull over. There was no point in resisting. Who could argue with the smell of delicious, home-cooked Thai food?
I didn't know what it was or what they call it, not having the vocabulary to ask for what I wanted, but somehow the lady at the food stall, seeing the obvious effect her pot of goodness was having on me, understood my desires and served me a bowl of pure deliciousness.
It tasted so good I started imagining that in a past life I had a Thai mother and she came back to this life to cook me a home-cooked meal as only mothers do. Heaven is a place on Earth in mom's kitchens all around the world, where's there's always room at the table for you.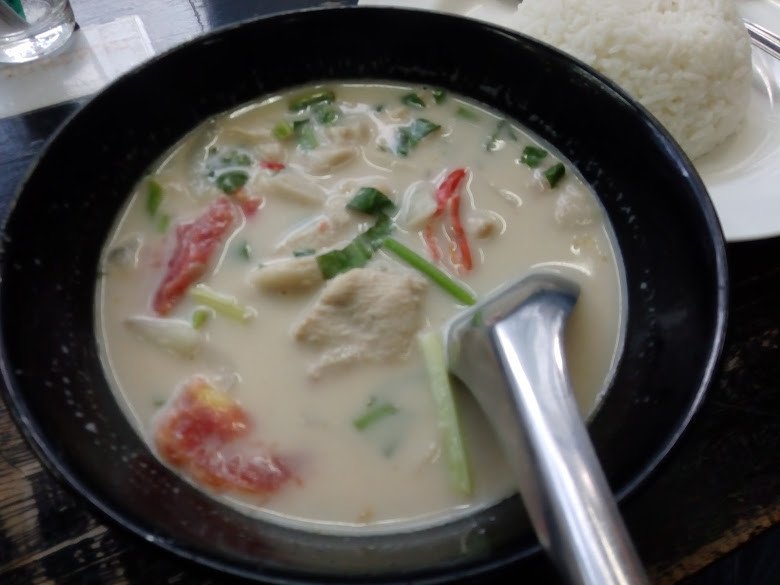 Savoring the last spoonful of this nameless divinity and feeling like I should confess my sins or at least do the dishes, instead, I asked for the bill which came to 40 baht ($1.22 USD, 1.00 Euro, 23 Mexican Pesos), a more than fair price for such a culinary delight. Feeling satiated and like I should make a donation to the Church of Mom's Cooking, I continued on to The King's Garden.
The Royal Park Rajapruek is so filled with plants species, colorful garden displays, beautiful views, and elegant walking paths, one could spend hours there and still barely scratch the surface seeing it all. I will have to return there to see everything I missed, but did manage to see quite a bit of the grounds and snapped a few images.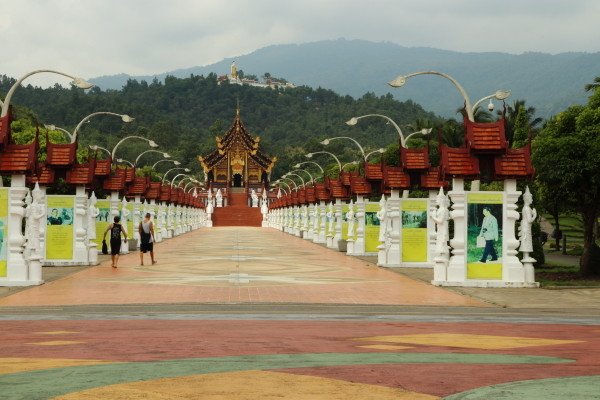 Having visited many beautiful gardens in my travels including the Palace of Versailles in France, Boboli Gardens in Florence, The New York Botanical Garden, San Francisco Botanical Garden, and the Los Angeles County Arboretum to name a few, the Royal Park Rajapruek is majestic, grandiose, and deserving of its name.
The place is so big that even with it's 800-1000 daily visitors you'll feel like you have the whole place to yourself and, surprisingly, there didn't seem to be a tourist in sight. I paid 150 baht ($4.59 USD, 3.96 Euro, 86 Mexican Pesos) to get in and there was no line.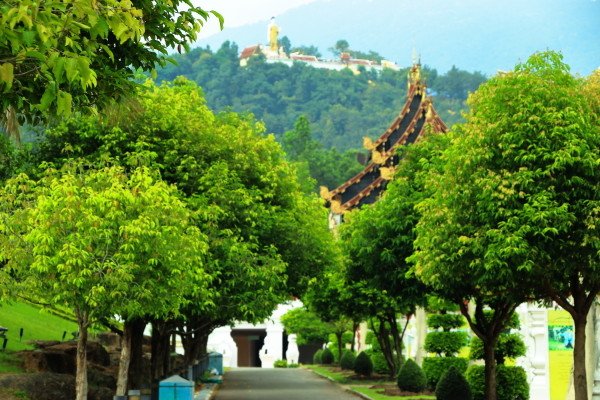 In the distance was a temple dedicated to the king and higher up the green mountain backdrop, a Buddhist temple called Wat Phra That Doi Kham, with a giant Buddha dramatically holding an upturned palm like a guardian giving the all-clear, beaconing me to explore it. (I did eventually explore Wat Phra That Doi Kham and will do a post about it soon)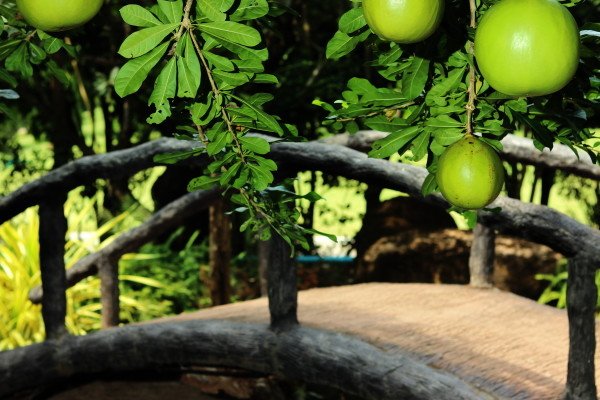 Slowly making my way through the park felt like crossing a bridge to another world painted in flora by a town full of green-thumbed Michelangelo's. There must be hundreds of gardeners maintaining this horticultural masterpiece.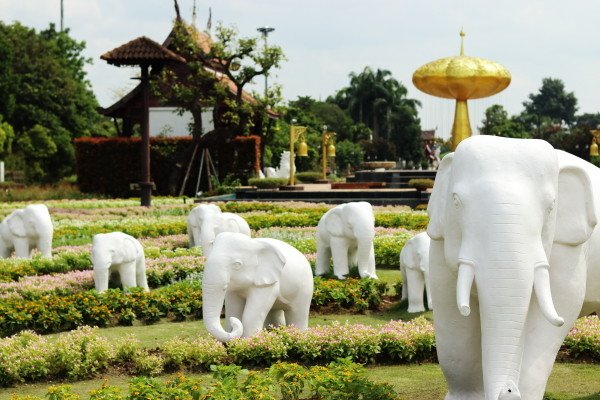 Walking past the life-sized sculptures of a herd of elephants brought me to the entrance of an orchid garden, a welcome oasis from the beaming sun. Ducking into the shaded sanctuary I could feel the air temperature drop a few degrees with each step.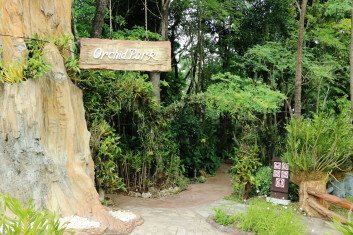 Smiling like a million Mona Lisa's I stepped into the moss-covered paths winding their way through the ancient trees dripping with orchids in every color imaginable, soaking up the cool waters from the streams at their feet. The shaded pathways made the orchids radiate more brilliant, shining like crystals on display in a natural museum, God's own art showing featuring some of the best work.
It's no wonder that flowers and nature have inspired so many artists throughout the ages, a never ending wellspring of inspiration that will continue for years to come. Nature has had eons to perfect its craft and its talent is vividly displayed in the beauty it offers.
Flowers always make people better, happier, and more helpful; they are sunshine, food and medicine for the soul. - Luther Burbank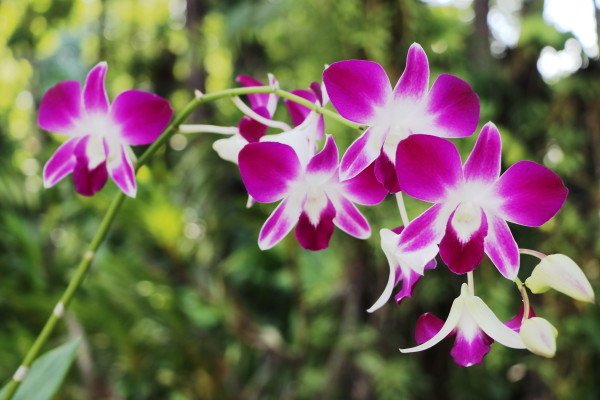 Love is the flower of life, and blossoms unexpectedly and without law, and must be plucked where it is found, and enjoyed for the brief hour of its duration. - D. H. Lawrence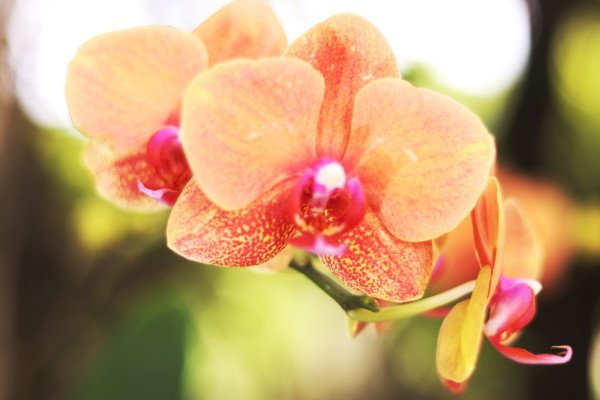 When the flower blooms, the bees come uninvited. - Ramakrishna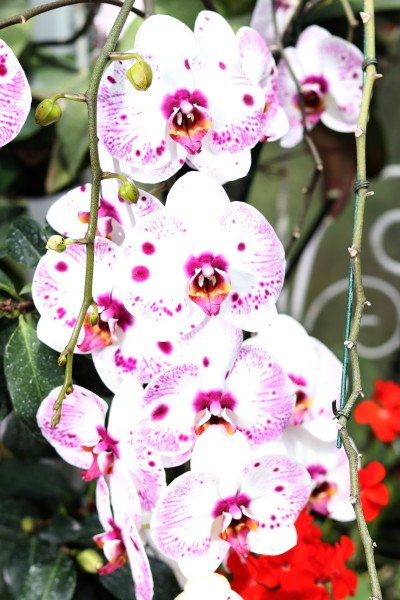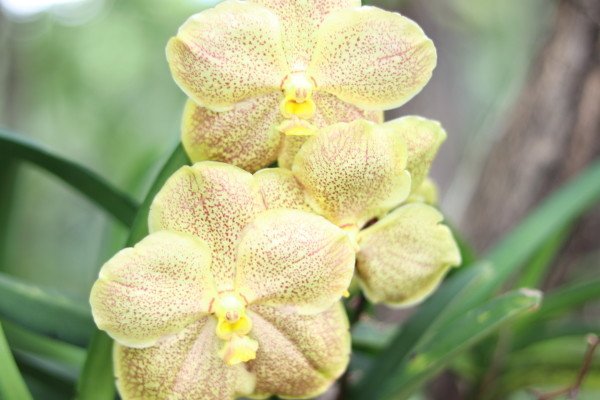 One's senses come to life in a garden so well designed and executed. There are so many small details it would take hours to fully take in the artistry of it all.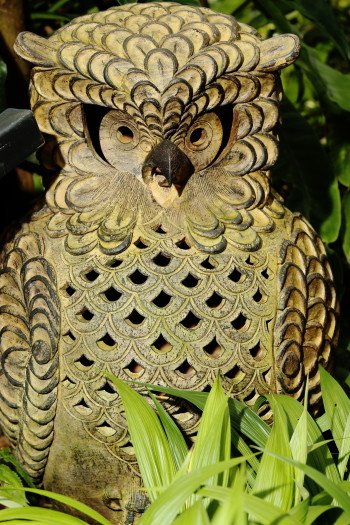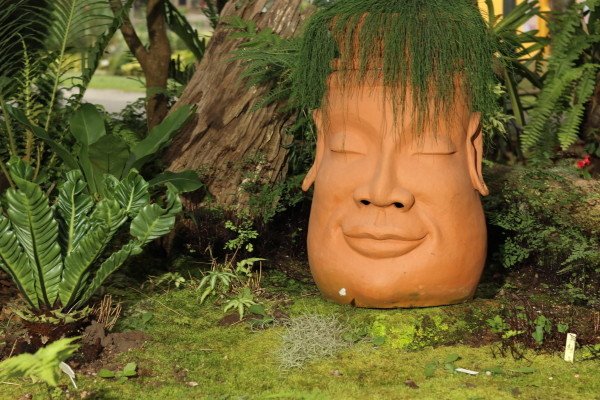 The garden suggests there might be a place where we can meet nature halfway. - Michael Pollan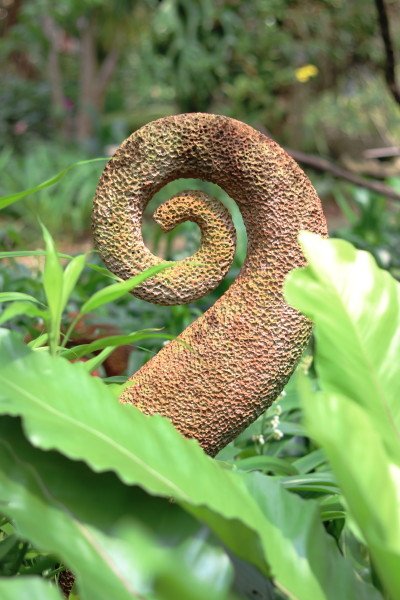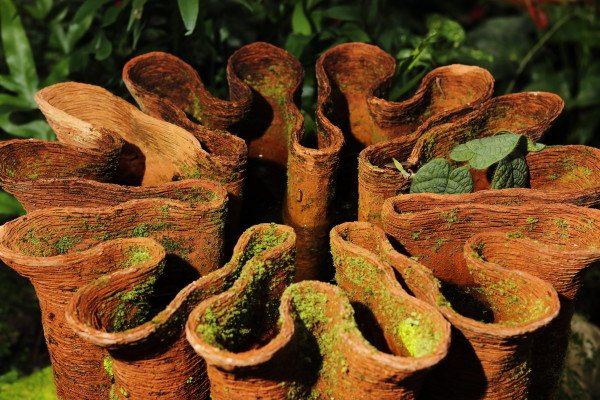 All gardening is landscape painting. William Kent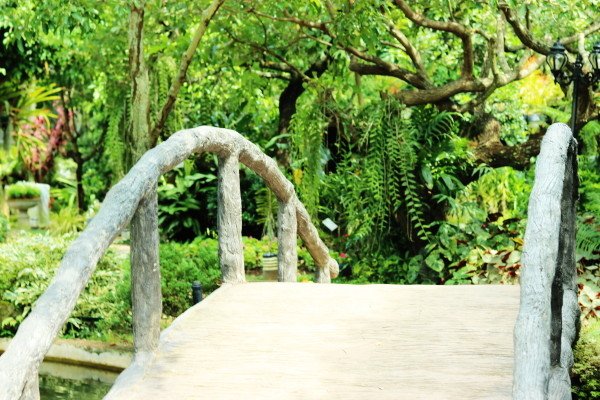 Finally making my way to the temple in honor of the King, I paused before entering to take this shot. The sense of peace and serenity one feels wandering through the garden paths and well-kept landscapes is a welcome relief from the rush of the city. I took a moment to give thanks to the hardworking gardeners who dedicated so much of their time and sweat to make this piece of paradise possible.
Plant and your spouse plants with you; weed and you weed alone.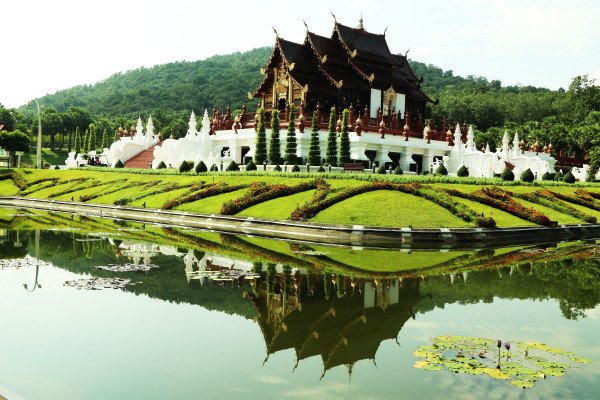 Temple dedicated to King Bhumibol Adulyadej
To think this temple and garden was built just to commemorate the kings birthday and to host a botanical event held in his honor is mind-blowing. The resources to maintain it must cost a small fortune and is a testament to the dedication to the king held by the people of Thailand. The devotion and attention given to every small detail is a labor of love.
Visiting Royal Park Rajapruek in Chiang Mai, Thailand is a beautiful experience for those who love gardens. The drama, grandness, and scope of the grounds are truly breathtaking and I would definitely recommend you go and will surely visit again.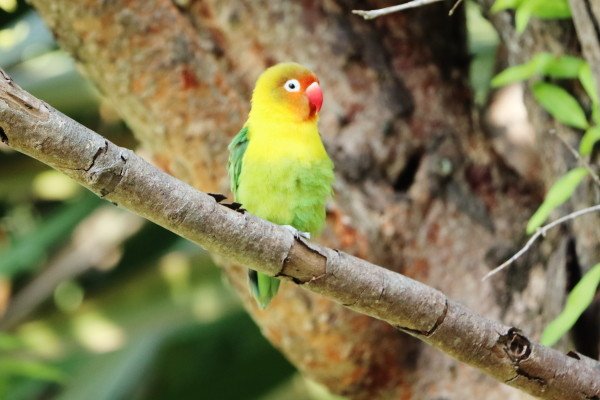 It's impossible to explain creativity. It's like asking a bird, 'How do you fly?' You just do. - Eric Jerome Dickey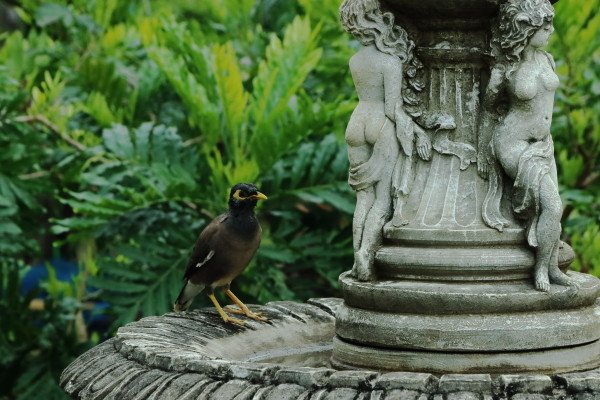 Look for an upcoming post about climbing to the temple to explore Wat Phra That Doi Kham
Related Posts
---
Wondering what awaits in those hills, the bike read my thoughts and seemed ready to find out. Making quick work of it as it glided along the perfectly smooth roads, the bike and I became one, racing away from the city below flying past the croaking frogs and rice paddies, through thickly forested hills and breathtaking vistas, round the winding roads and waterfalls, cutting through cool, floral-scented air pockets until we reached Doi Suthep.
---
Call me crazy but last week I flew to Bangkok, Thailand with nothing but a camera, half a suitcase of clothes, my trusty laptop, and an incurable case of wanderlust for new adventures. While that may seem impulsive to my close friends and family, some who've made their opinions concerning my sanity very clear, to me it's perfectly normal. Home is where you feel at home and for me, that's almost everywhere.
---
Just west of the Chaing Mai University at the the base of the Doi Suthep mountains is the Chiang Mai Zoo and Aquarium, a 200 acre (81 hectares) zoo established in 1977. I'm not a big fan of zoos but when I was having lunch at a nearby place and heard a lion roaring in the forest my curiosity got the better of me. I spent a day visiting the place and snapping pictures.
---
Strolling through the Huay Kaew Arboretum in Chiang Mai, Thailand I imagined saving the world one forest at a time and stood in amazement under new-to-me trees, basking in hungry curiosity for this novel biosphere. Most of the trees in these parts are hosts to a wide variety of orchids growing on their trunks
---