Heeeyho Readers! Sharing our first stop after crossing the border of Slovenia - Maribor.
---
Going back to the posts from the trip, the last time I wrote we finally crossed the border between Austria and Slovenia, our so much desired southern destination in Europe. The only thing I knew about the country was that I'd cross a city called Maribor, where I planned to stay for a few days to catch up with all the work on the Steem blockchain.
For those who come by bicycle from Austria on the EuroVelo 9, the grand entrance in Slovenia follows a somewhat strange route; it first goes sideways over the border to then crosses the border in direction of Maribor. As you may know, following plans is not the strong aspect on this channel, so I decided to leave the marked bicycle route to create my own. Only if I knew why the original one went sideways...
With the power of mighty legs I gave my best to get to Maribor as fast as Usain Bolt combined with Lance Armstrong... until I got to the hilly areas and the highways. To cut story short, lasting only 10 kilometers to my so desired shower and a cozy bed, in a place that didn't involve bathroom stays nor animals trying to kill me, I found myself in a road with barely no space for bicycles. However, so far so good, It wasn't my first time near cars, nor it would be the last... but the night was coming and my front light was not serving for much. Calling it a defeat, and dreaming with the hot water hiting my body, I decided to sleep on a bus stop.
. . .
Maribor and the drava River
The good part about sleeping on a bus stop was that early in the morning I was forced to wake up and shake the lazyness out of the carcass - at that point a quite smelly one - and in a few minutes I found myself cycling on the lovely streets of that small town by the Drava river.
The weather was not inspiring and the grey colour had once more appeared above me, contrasting with the early morning and low temperatures it all formed the perfect match for wandering around aimlessly.
Drava river in Maribor - Slovenia
---
The Beautiful Chaos
One of the most evident differences between Austria and Slovenia were the buildings; from perfecly maintained walls to chaotic and abandonned structures. For some reason the second seemed to catch my attention more, I wondered the history behind those layers of bricks that looked like they had been standing there for years without barely anyone taking care of anything.
I won't flood you with architectural photos nor I'll bring here wonders that challenges even the modern engineers. Instead I'll just leave this old wall with falling windows, which for me represents some sort of beautiful chaos.
---
Charming People
Taking photos of people has always been a challenge, either because I lack the skills or because I think it'll be too invasive, making me avoid this type of experiment. Not this time though.
I couldn't help but sneak with the camera to take this photo when I saw this lady just sitting there browsing her cellphone and smoking cigarettes in front of a cafe on a freezing and gray morning. I even thought about going there for a chat and maybe showing the photo, then I remembered about my lack of shower situation.
. . .
Along the three days I spent in Maribor, the weather finally cleared and I was able to enjoy beautiful days eating gigantic cheap burgers and cycling up and down the river. The mood on the photos drastically changed together with my own mood, the sun is always a bless that we take for granted.
We'll revisit Maribor on an upcoming post, where I'll share one of the most happy moments after those tough days cycling the Euro Velo 9 - the moment the sunset shows its full power and colours.
---
Did you enjoy this collection of photos? Would you like to see more?
If you liked this post, please, consider leaving your upvote for a hot coffee.
~Love ya all,

---
Disclaimer:  The author of this post is a convict broke backpacker, who has travelled more than 10.000 km hitchhiking. Following him may cause severe problems of wanderlust and inquietud. You've been warned.
---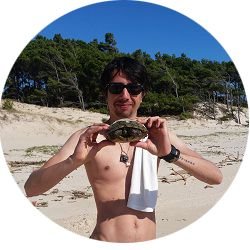 I'm Arthur. I blog about Adventure Stories, Brazil, Travel, Camping & Life Experiences.
Follow me to stay tuned for more craziness and tips.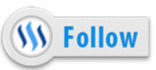 You may also want to read:
CO-FOUNDER AND CURATOR ON:

A PROUD MEMBER OF: