Our story about this wonderful and ancient Peruvian town has begun all the way into the distant past, deep within the high and clody hills of the Andes...and now it is time for it to descend into the part which reflects a more modern time of Cusco.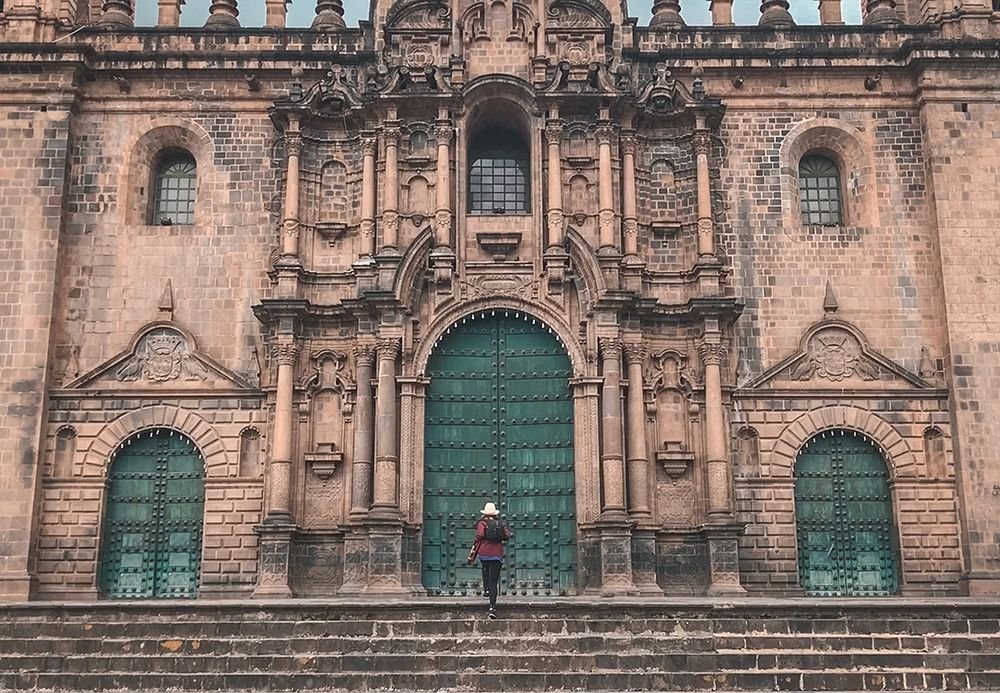 The modern days...
During our landing, we have noticed that Cusco had resembled Huaraz in it's "unfinished" look.
Many buildings were left unfinished and were mostly paintless. We were starting to realize that this was one of the Peruvian standards..
But as we went closer to the old center we noticed a definite difference.
The "unfinished" surrounding was slowly turning into a neighborhood with many well preserved colonial houses and residences.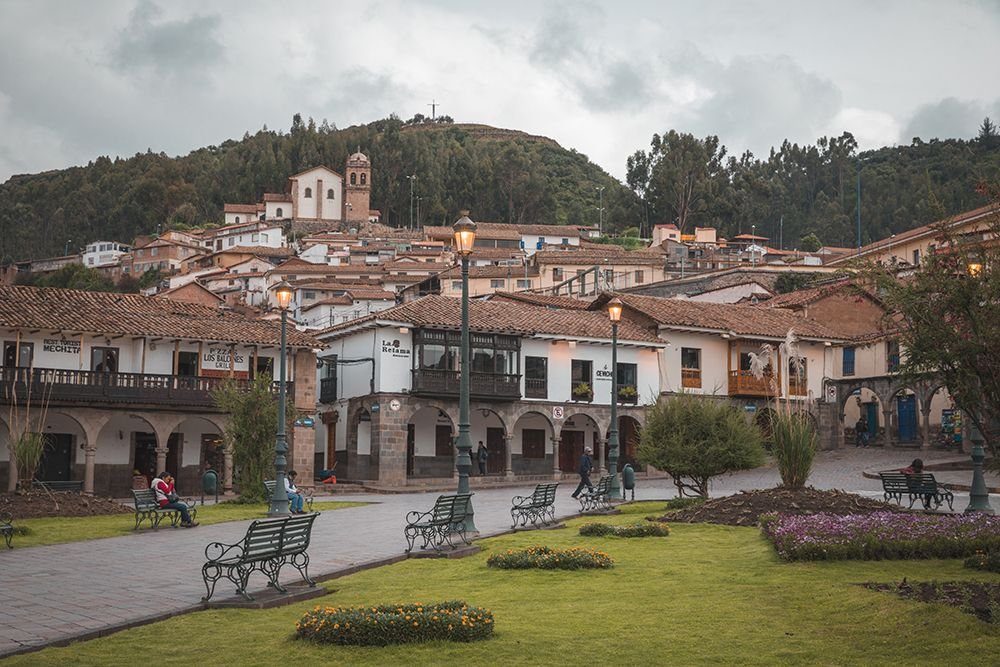 Ok, this looks waaay better than Huaraz...
The rooftops of several large cathedrals and churches were also starting to become visible.
Little did we know that we were actually going to be accommodated within one of these churches, called "Hotel Monasterio San Pedro"
We were supposed to stay at some regular apartment, but due to certain complications, we had to look for other options. We chose "San Pedro" primarily for it's very good location: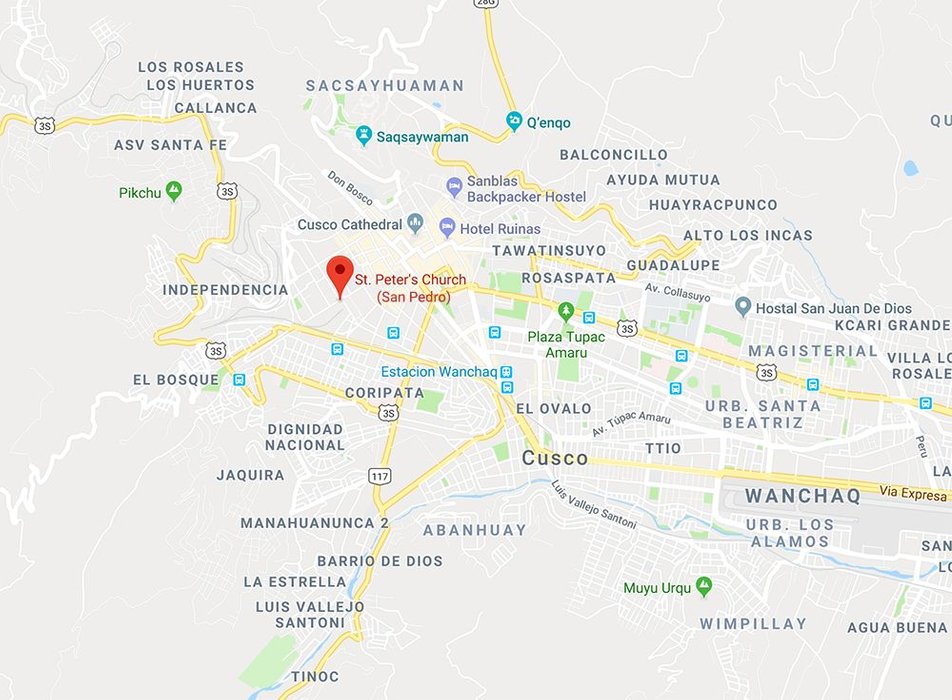 Several minutes walking distance from the most important and interesting spots in Cusco.
We have noticed that "San Pedro" accommodation was standing next to a church, of the same name, but we didn't quite understand that our rooms will be within the facility of the actual church.
Upon arriving to "San Pedro" we were really pleased with the way in which the "hotel" part of the church was designed.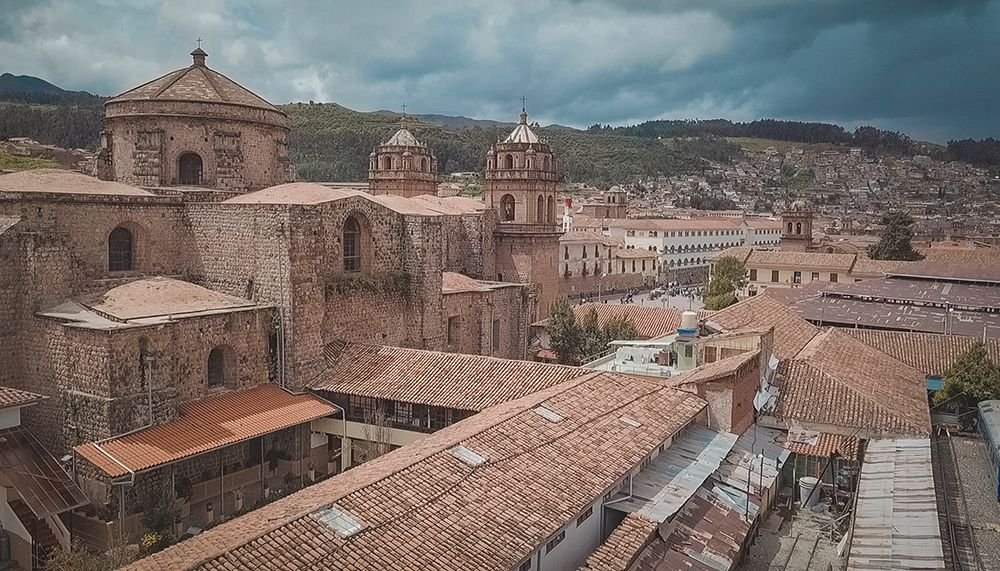 Iglessia de San Pedro
The traditional rooms, which were once used by the monks of San Pedro, were redesigned into a more modern but very cosy and clean rooms.
The rooms had plenty of daylight, and most of the elements within the interior were made out of wood an stone.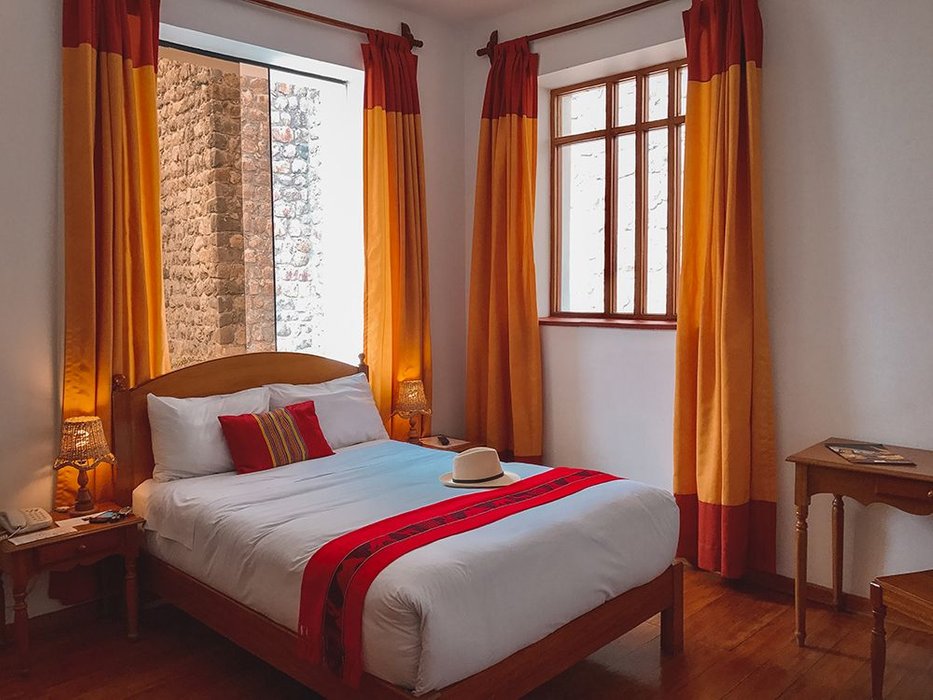 Looks quite cozy, right ?
The whole environment and the rooms were so traditional and authentic that we could almost see the old priests that used to pray and practice their ascetic way of living.
I won't go into religious themes but it always gets me how the occupying forces (all over the world), and in this case the Conquistadors, come and steal practically every natural and material wealth...and in return they offer you "God" and the feeling of guilt...
"San Pedro" was located in one of the main squares that also had a big market, full of local food and many other goods.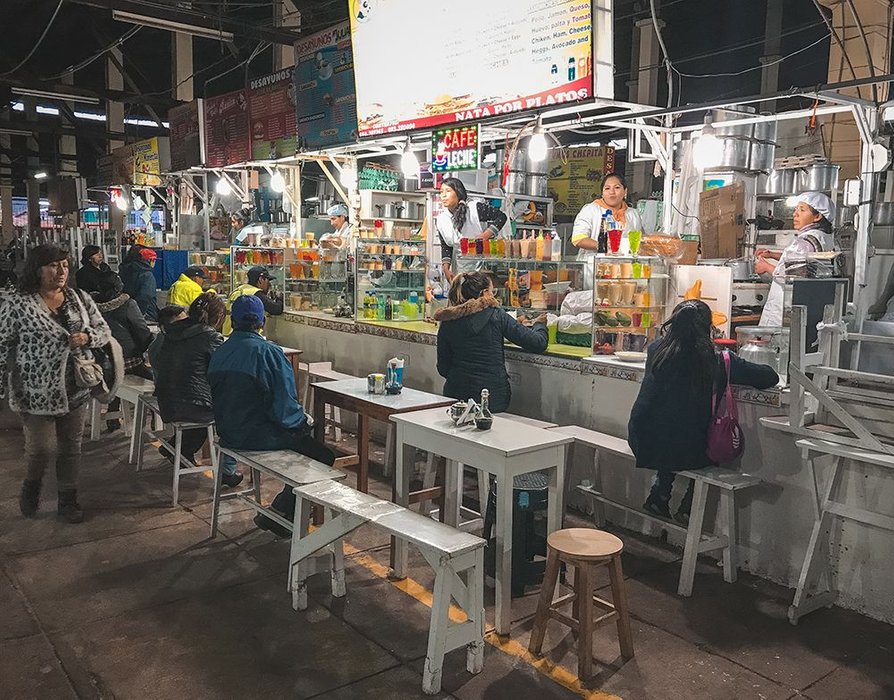 Tasting the local goods at the "Artesanias Cesar" market (across San Pedro)
The main square called "Plaza De Armas" was the one which which we've enjoyed the most, by far...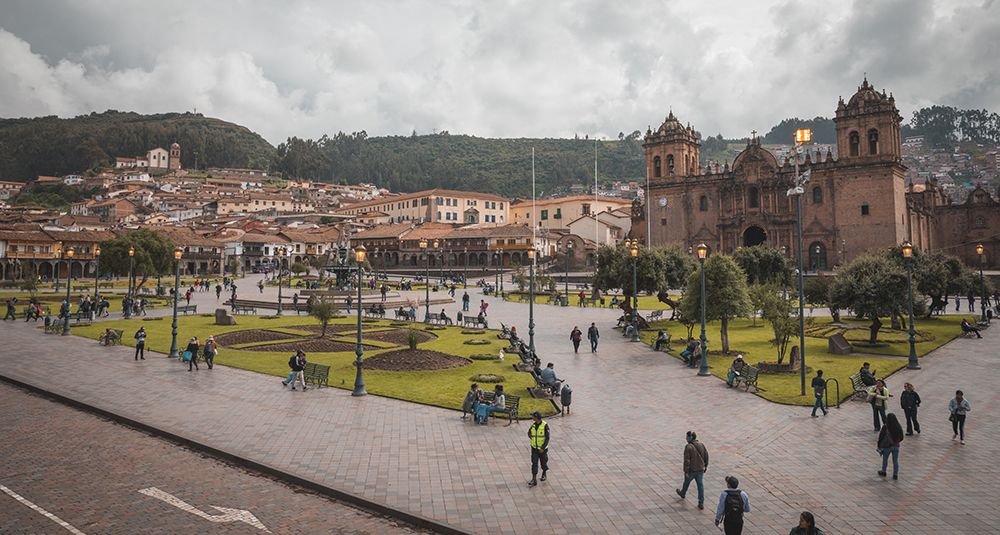 Plaza De Armas
This large and beautiful square is surrounded by many colonial houses which got turned into bars and restaurants.
What we love about these houses is that most of them have wooden balconies from which it's possible marvel upon the entire square and the impressive Sacsayhuamán located in the nearby hills.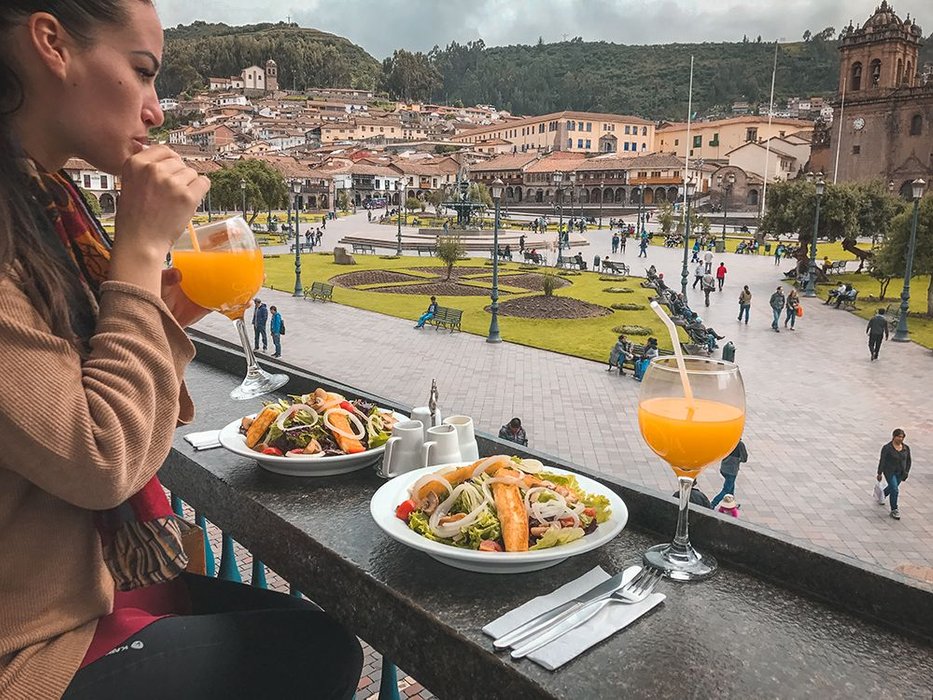 We could easily spend an entire day chillin' in the wooden balconies of these restaurants...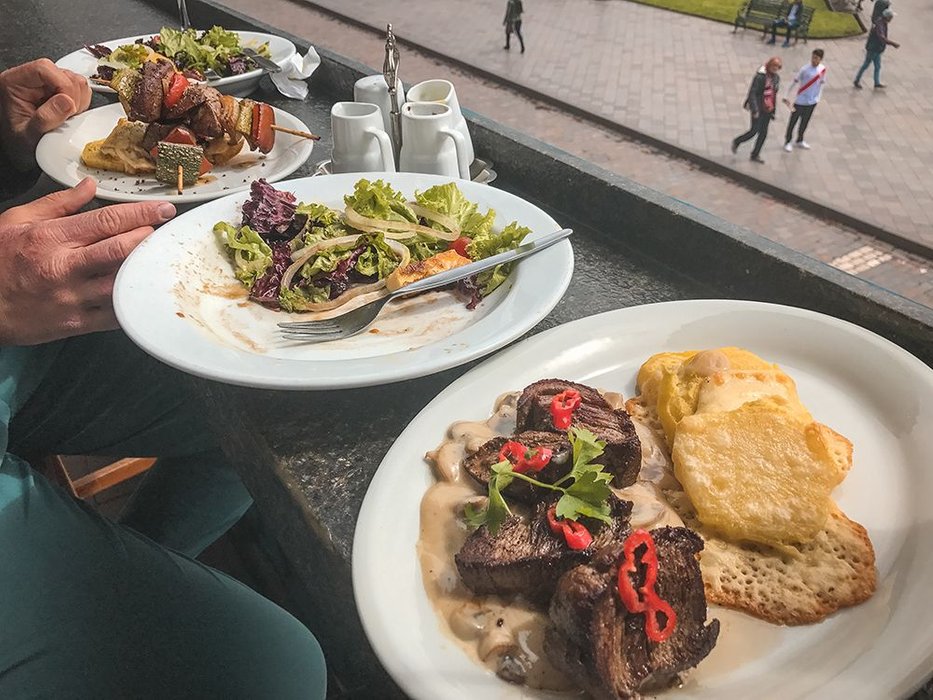 We've had some of the best meals in Cusco on these balconies...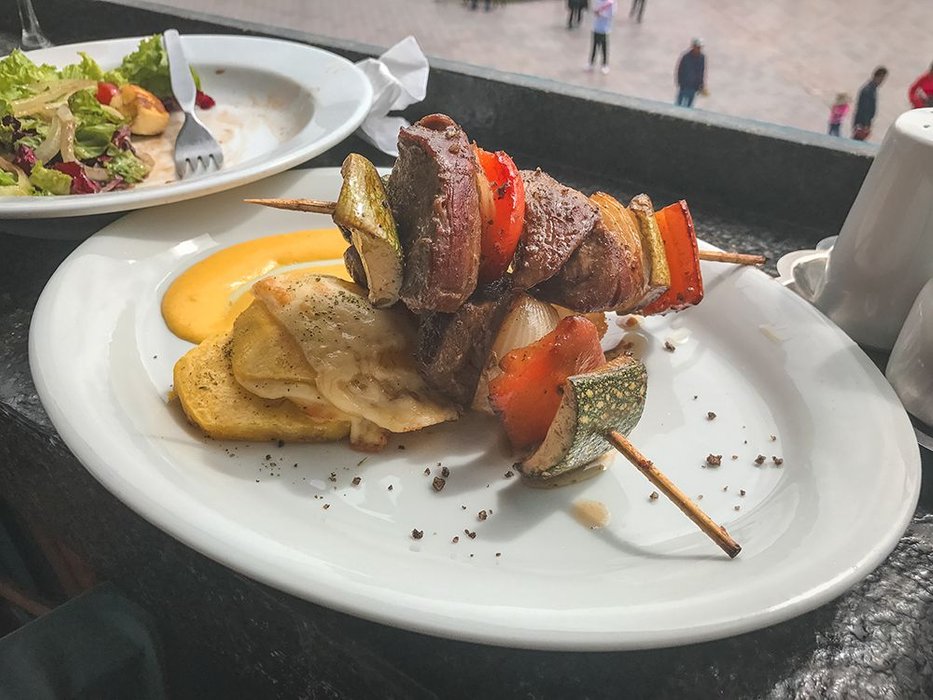 Keep 'em coming...
Besides the bars and restaurants, this square is where Templo de la Sagrada Familia and Iglesia de La Compañía de Jesús are located - which, in our opinion, are the two most impressive churches in Cusco.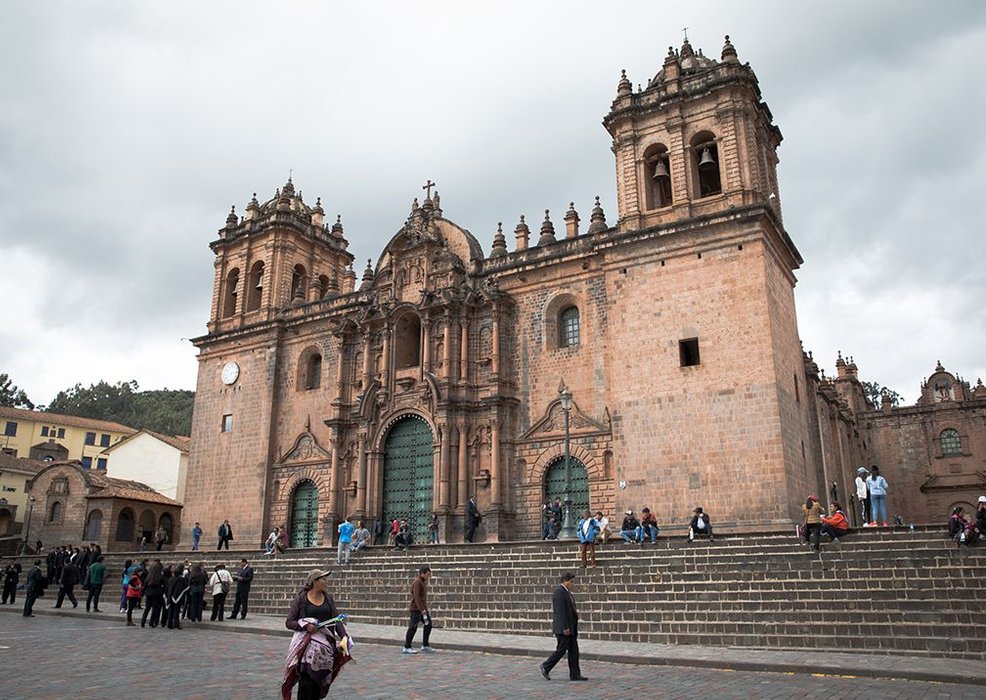 Templo de la Sagrada Familia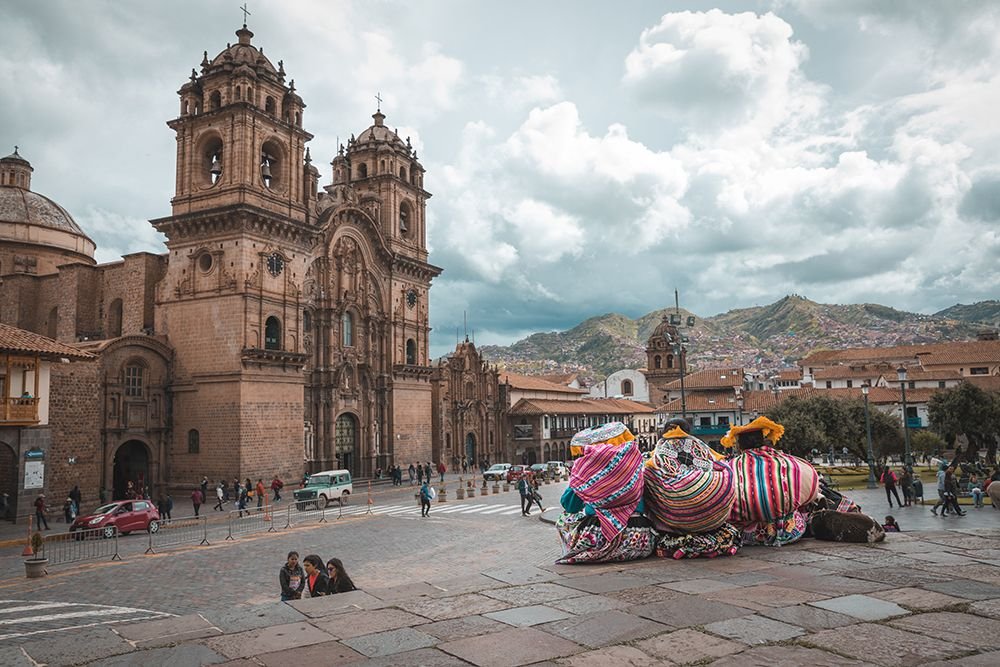 Iglesia de La Compañía de Jesús
Looking back, we realized that the "Plaza De Armas" square was a perfect spot to feel the specific "vibe" of Cusco.
Now, I know that some of you may think "Really ?! The most famous and touristy square is probably be the last place to search for authenticity..." and I have thought the same...
But after we went and spent some time there, it became clear that this square was built there for several good reasons and here's a few of them:
1.The neighborhood and the buildings around this square are completely finished, lol 😂
2.This square offers an incredible view of the hills that surround Cusco.
3.Most of some really good local food shops and restaurants are located near or at the square.
4.You don't have to go deep into the mountains to get a photo with the local people and their alpacas because you can do it here...of course, at a certain price. (I know, I know, I'm such a typical tourist...)
5.This square represents a perfect departing point for all those eager to venture into the narrow streets that stretch all the way from the square into the nearby hills.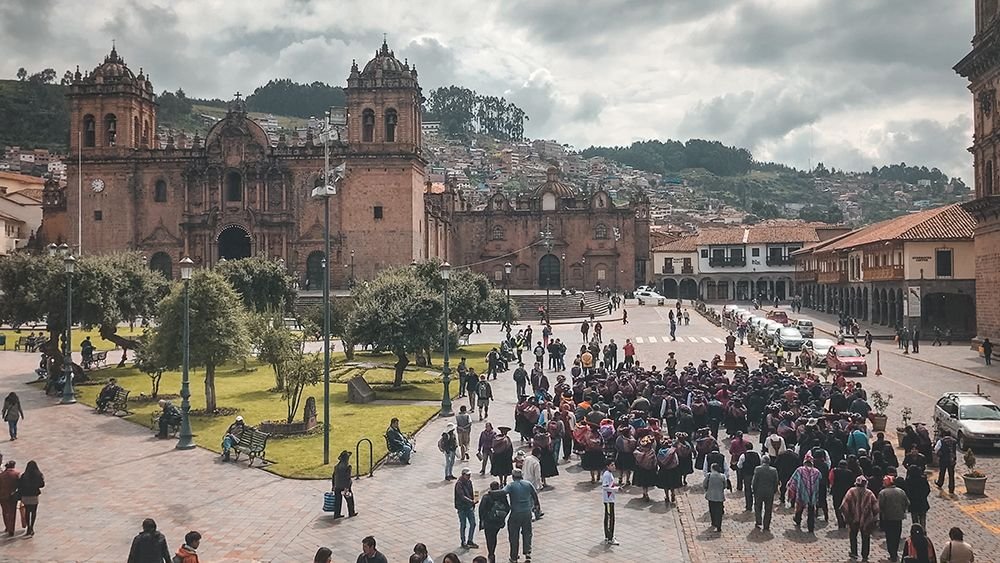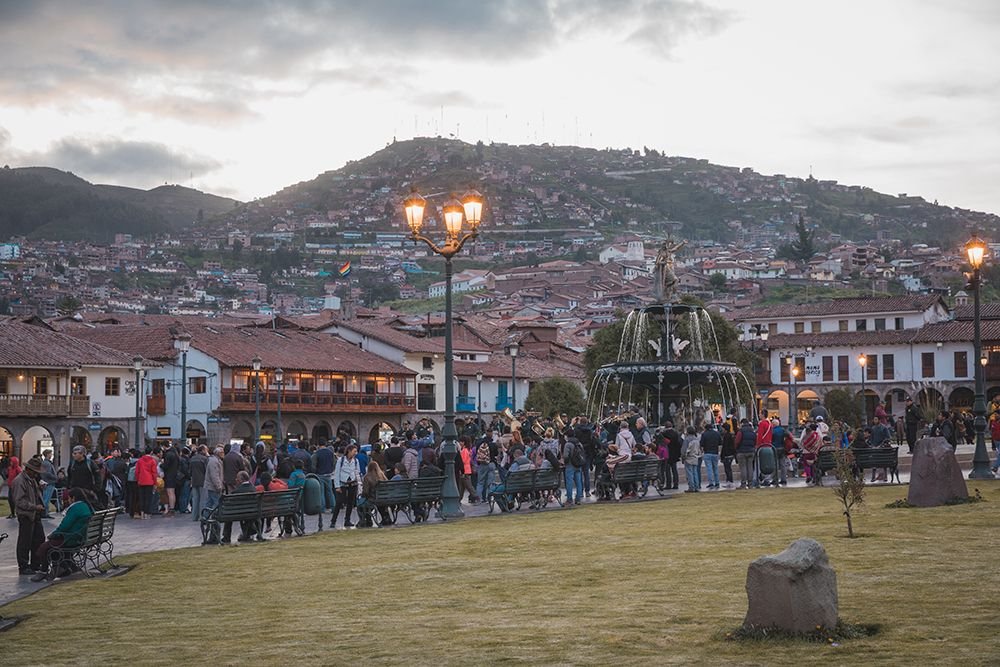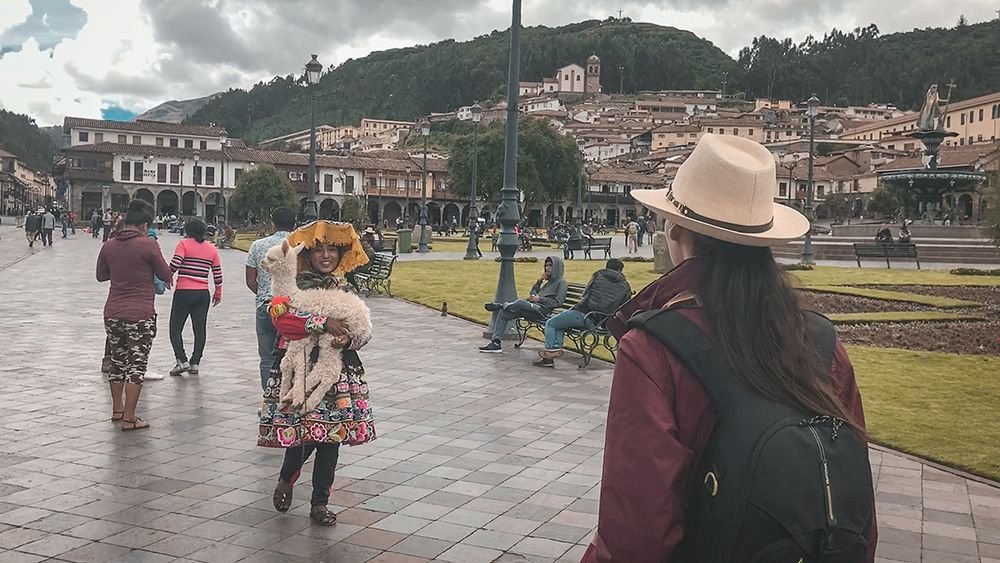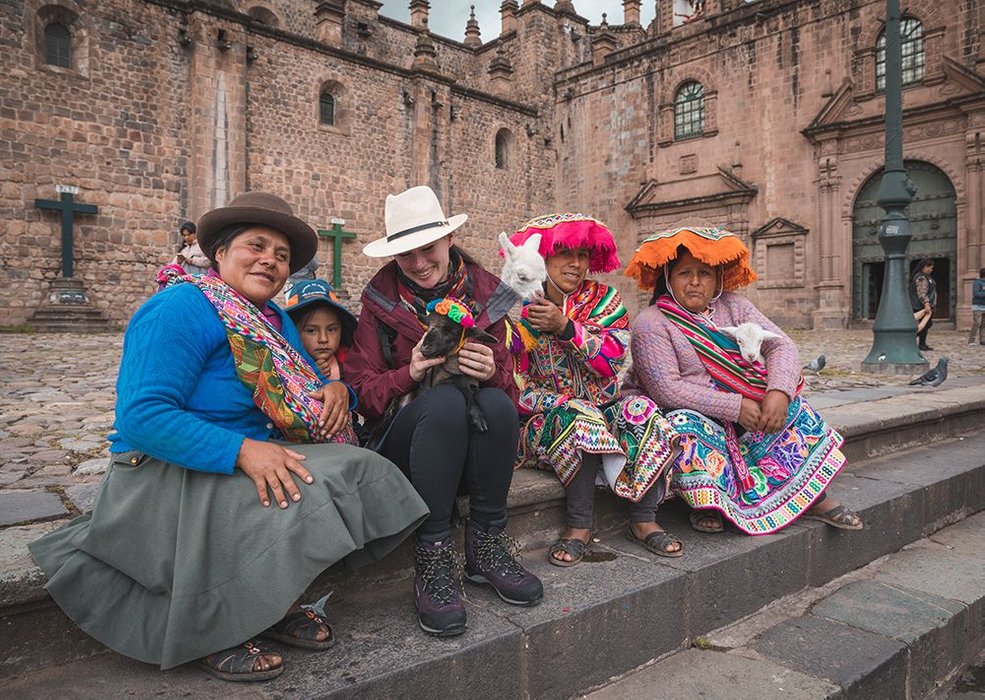 I know, I know... We're such typical tourists :P
Plaza De Armas looks great during the night time also.
The parts of Cusco town, that are spread across the surrounding hills, shine like many little man made stars...which tend to fuse with the real ones scattered across the clear night sky...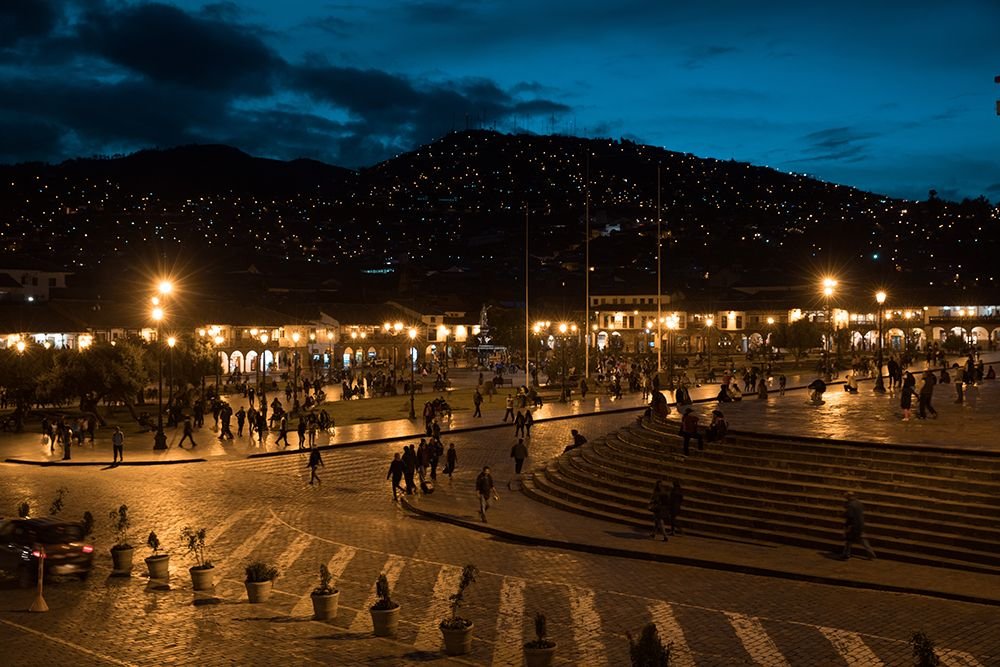 The neighborhood right above the "Plaza De Armas" is really authentic and has loads of different shops, restaurants, museums, etc...
Many travel bloggers will offer advice such as "Get lost in the narrow streets of..." but I'm not gonna tell you this because you're gonna get lost in them anyway 😂🔍 especially if you don't speak Spanish (or Qechua) and don't have a map or gps...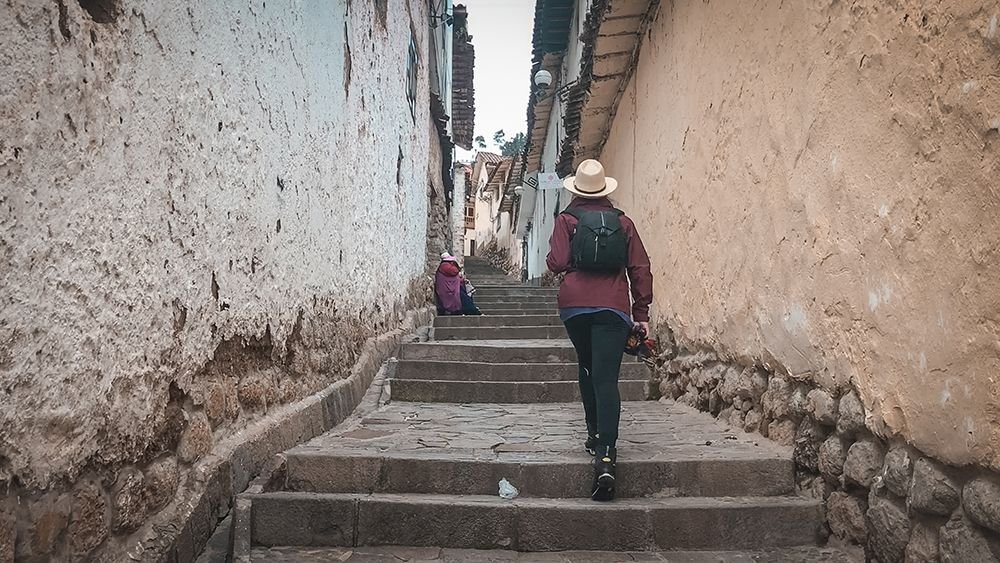 You're gonna get lost in them anyway...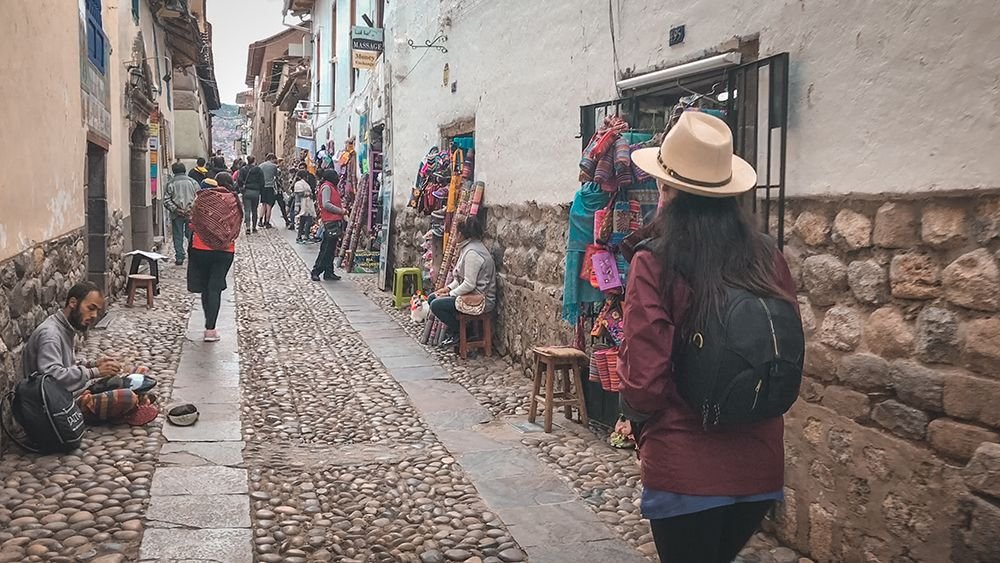 ...but you're also going to have a great time :)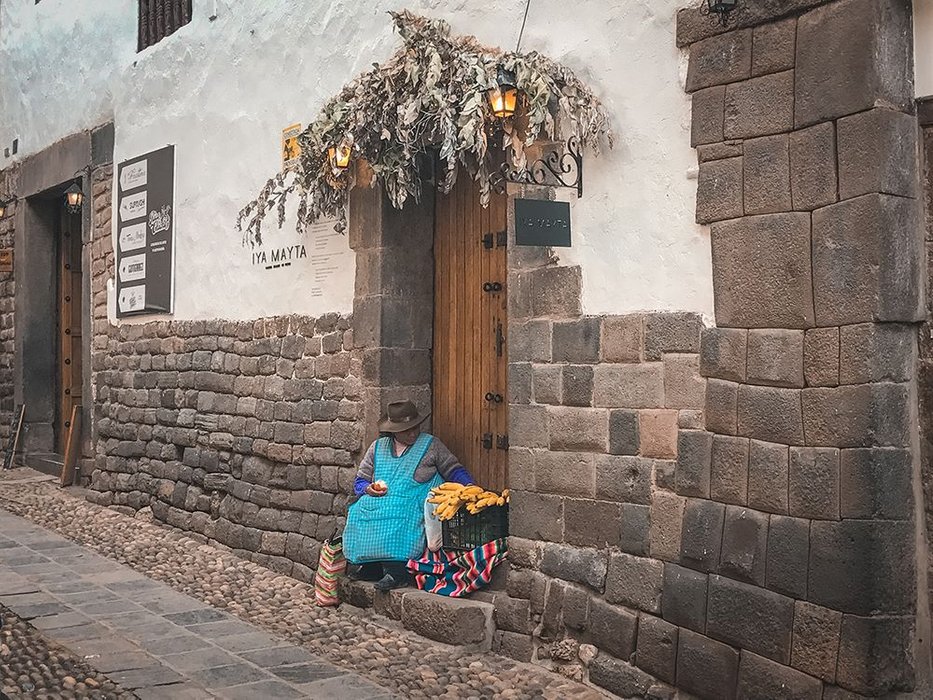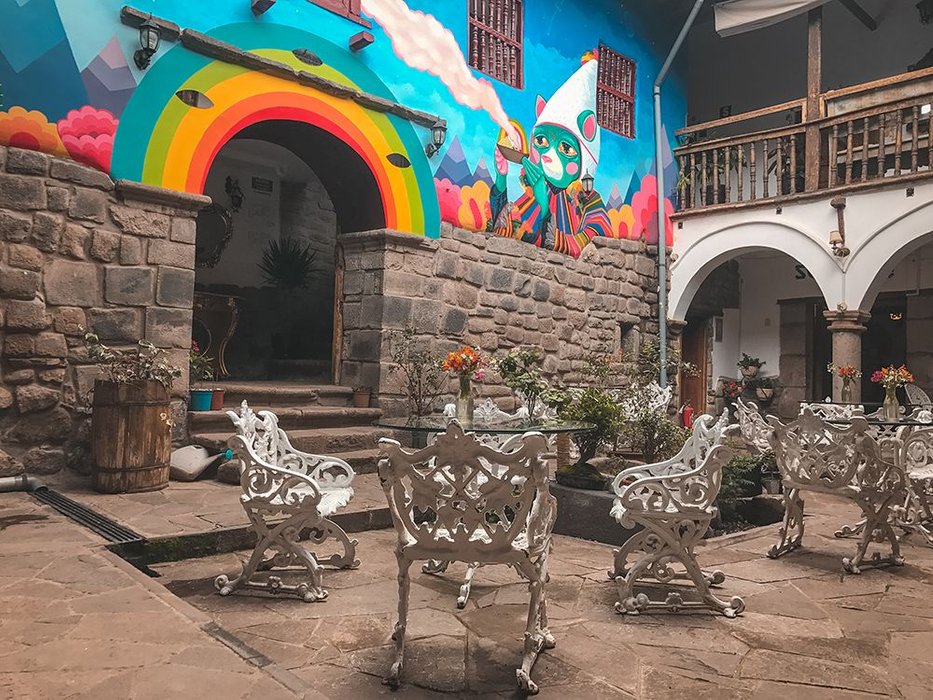 Cusco is full of these little and hidden restaurants and cafes ...
NOTE: while wandering along this neighborhood you will see many intriguing local people and, especially, children which are the pure essence of cuteness...and you will naturally want to take a photo of two - which may result in negative reactions from the locals.
Many of them still believe that the camera can steal their soul and are, therefore, really cautious when it comes to taking photos. Of course, if you pay, their fears start to fade...
But If you happen see "THAT" special moment you should always ask before you decide to make a photo.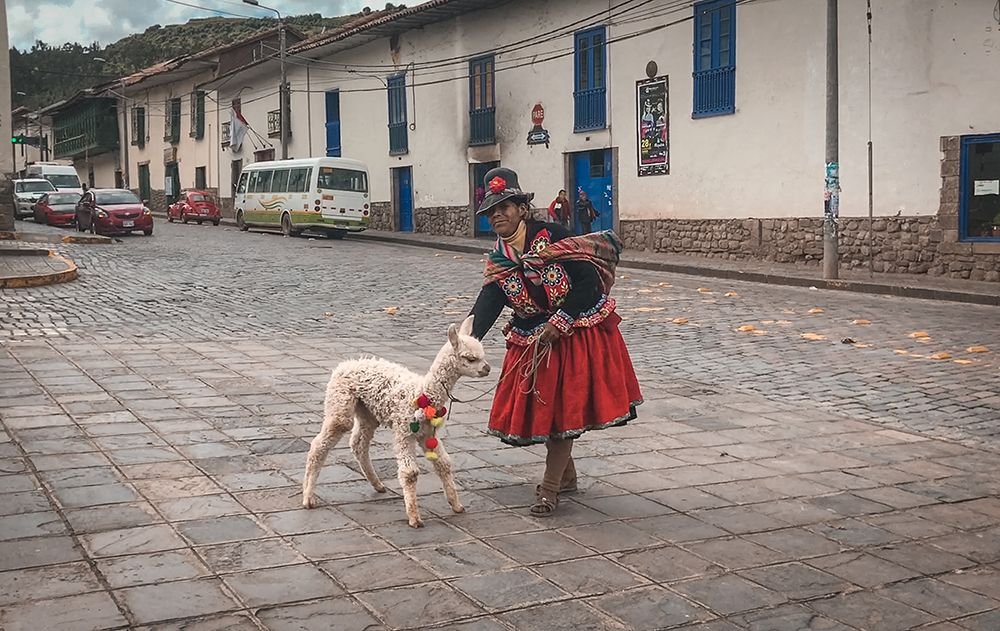 "A photo may steal my soul, but some $$$ definitely won't..."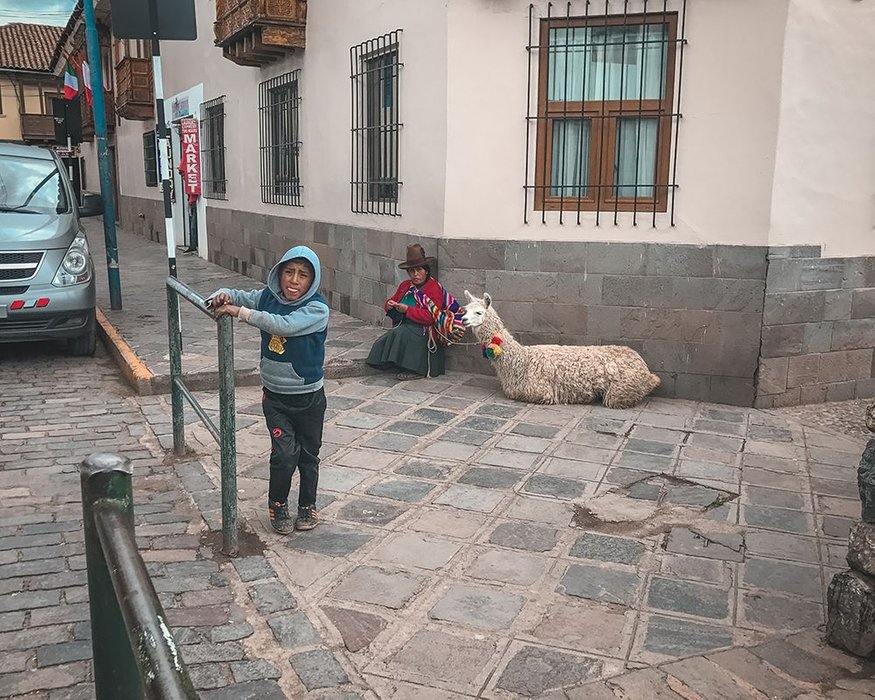 However, always be sure to ask before you decide to take a photo...
Unfortunately, we didn't have enough time to thoroughly explore Cusco. The city had served as a departing point for our trekking tours to Machu Picchu and Vinicunca. We truly regret not having more time to explore Cusco and it's unexpected and refreshing charm.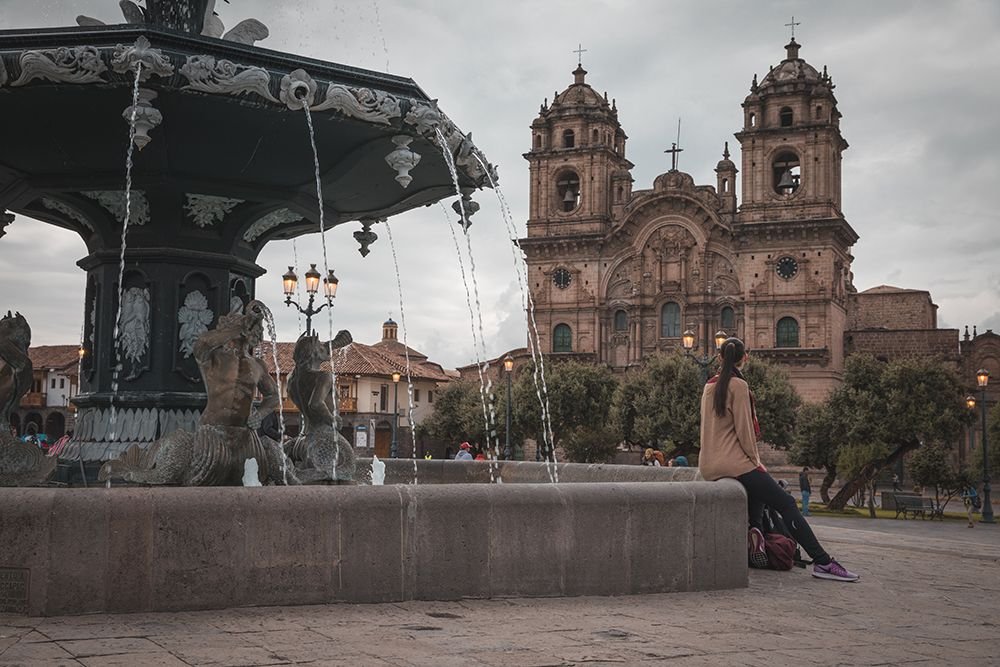 We had a great time exploring the capital of the Inca empire...
After we discovered Sacsayhuamán, from which we enjoyed the best view of Cusco, we have learned that this city had to offer a huge variety of interesting moments and stories.
In addition to that, one of the very good ways to conclude the visit to Sacsayhuamán is to check out the Inca Museum near the "Plaza De Armas" - which we, unfortunately, didn't - due to the lack of time and the other tours that we have already booked.
But even with the limited amount of time that we had, Cusco became one of the main and favorite highlights of our entire Peruvian trekking tour...and we would definitely like to come back to it at some point in the future.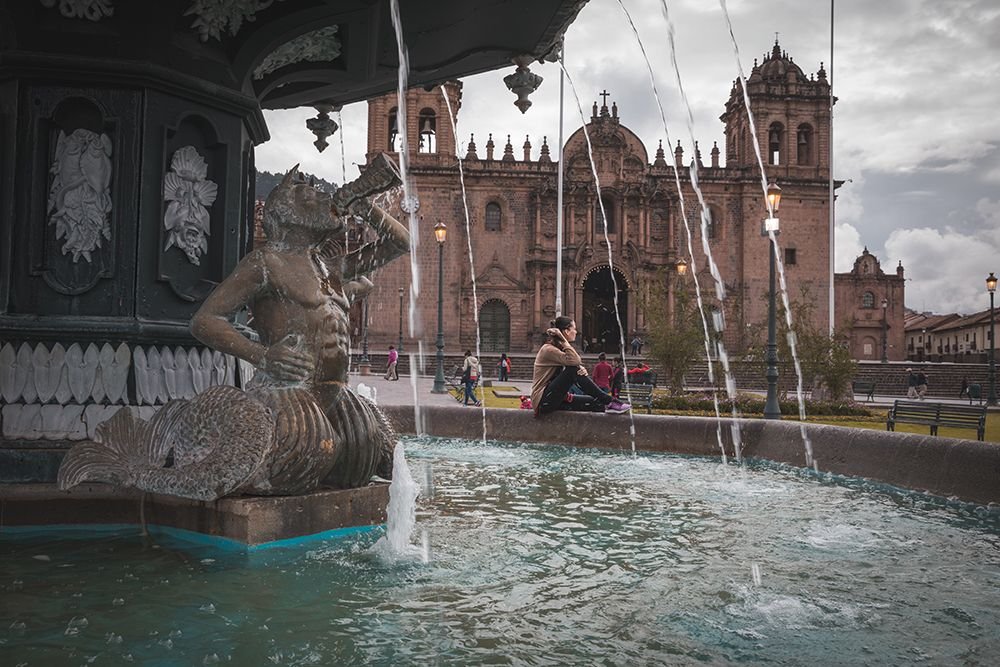 Cusco, you haven't seen the last of us !
And like all those magnificent sunsets in the Andes, that announce the ending of the days filled with unforgettable experience, our Peruvian trekking story also come to an end.
We have spent 12 days exploring this amazing land and, honestly, we aren't sure to say that we have even scratched the surface - and we didn't even visit the Amazon...
Experiencing Peru's incredibly unique natural and historical heritage could easily consume an entire or probably even several lifetimes...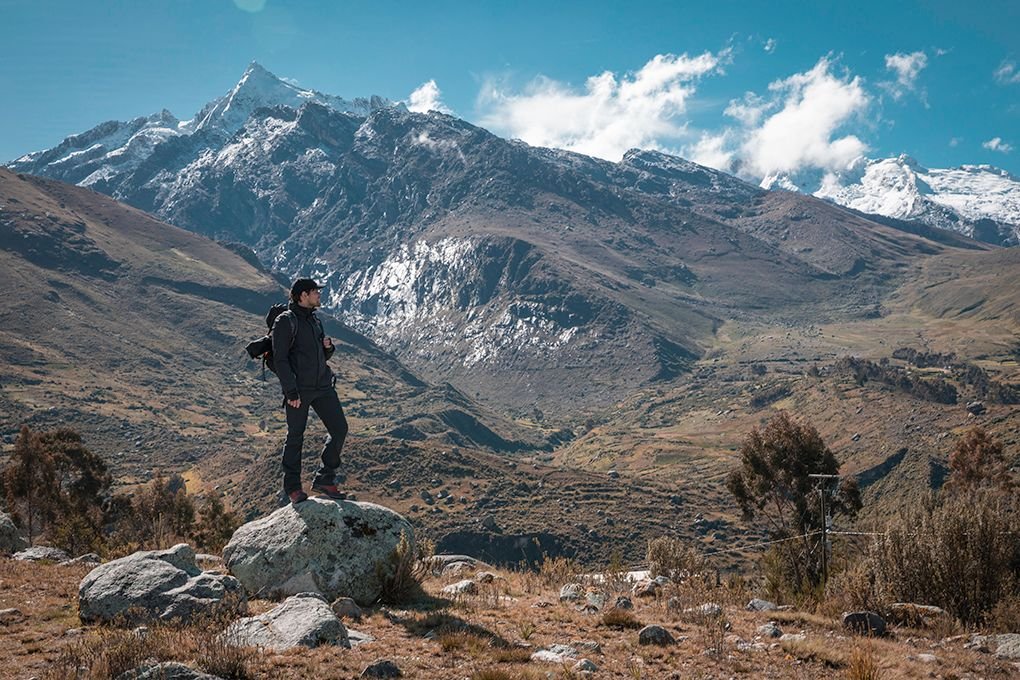 Or maybe even more...
While we were visiting all those mind altering places deep in the Andes, we already knew that we will process the actual experience after the entire tours was already finished. This was more than true.
As I write about all these moments I can already feel the warm breeze and the lack of air...I can feel the ancient rock underneath my feet...I can see the distant peaks of the Andes and the horizons that had transformed our dreams into reality.
As we were boarding the bus for our next stop, we fell that our Peruvian experience was firmly stamped on our souls for all eternity.
Even though our Peruvian story was coming to an end, another one was about to start...and this new tale will also take place in the Andes, but it will include the most challenging trekking experience that we attempted so far... A tale to be continued in my next article, deep into the land of one of the highest peaks in the Southern Hemisphere - the ancient land of Bolivia !
See you out there !

All presented content (photography, text, etc.) is my original work.
I hope that you've enjoyed reading this article as much as I have making it.
I really try my best to provide my readers with quality content.
If you consider it useful or interesting feel free to comment, resteem and upvote.
Follow me for more great adventures from around the world !
Love,
Damijan
KEEP EXPLORING HERE