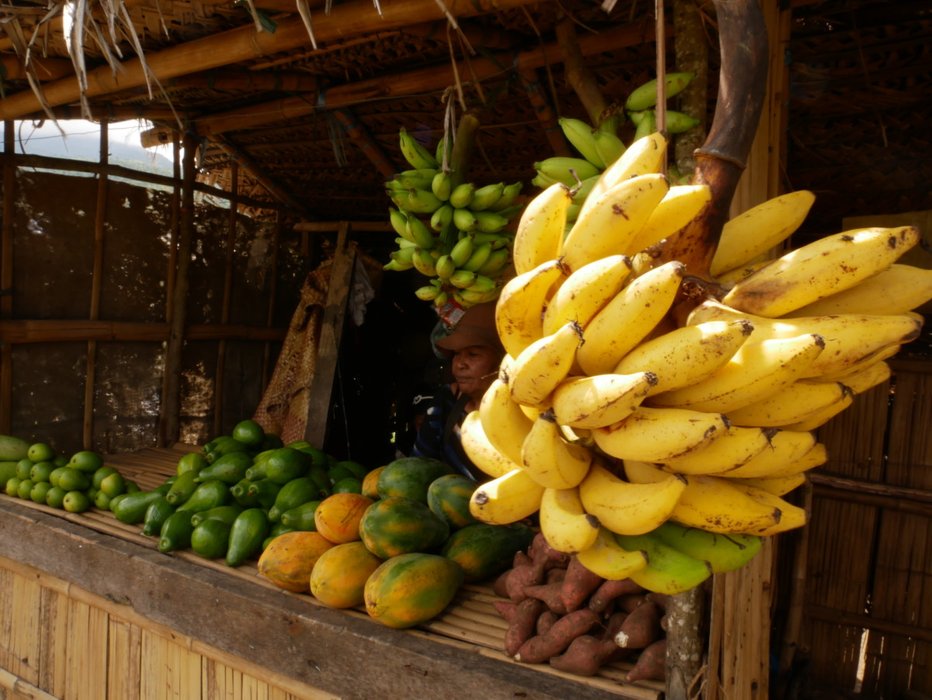 Welcome back to the fourth episode of our Bicol Region trip only here in the Philippines. You have seen the long unending road that we traveled to reach the region. I took you on a tour on one of the local markets and ended up exploring a beach resort. Today take a ride with me to see more of this beautiful region. We often look forward to our destination but along the journey, we discover things that are worth the stop.
Discovering Life by the Road

Follow our journey on the links below

Our original destination is a lovely place called Camp Hibiscus near the foot of Mt. Isarog but on our way there something caught our attention. From Pararao which is the coastal village where we are staying will take you around 1 hour and 30 minutes to get there.

This place is unmarked if you would search for it on the map or any navigational app. But it can easily be spotted along the way if you are going to Camp Hibiscus.

But before we get there let me just share with you the road and the scenery on the way to our destination. Within that 1 hour and 30 minutes of travel you will see a lot of interesting things and relaxing scenery.

Here I realized that in this region they to maximize the means of public transportation. A bit dangerous if I would say but it seems this is the way of life here in this area.

The second most popular means of transportation here in the Philippines is the tricycle. It is meant to have a maximum of four passengers. A motorcycle with a sidecar attached on the side. Three passengers can fit inside the sidecar and the fourth passenger sits behind the motorcycle driver. In this case, they have added a metal platform on the back and the side of the tricycle as a way that passengers can step on and grab on the roof.
Curious about the tricycle? You can check out more about this vehicle from one of my old posts.

An arch that tells you the town that you are about to enter. It is very common in our country and you would often see the name of the mayor or a government official just beneath it. An arch to me is like a gateway and there is always something to discover in every town.

Here is another tricycle that is like a school bus that takes students to school and back home.


I love wide-open spaces and farms near hills and mountains. Rice fields can be found everywhere in our country but are slowly diminishing due to land conversion. Some landowners and farmers sell their land to be converted to residential subdivisions and commercial space. I hope that would not be the case in provinces like these.

What I love the most about driving in the province is the long empty roads. Not many vehicles and you could just cruise along the highway with not much stress. Just the sound of the road and a good music playlist to keep you awake. Sometimes the sound of the road can hum you to sleep especially in the afternoon.



Here you could start to feel the upward incline of the road. I was informed by our guide that there are parts with sharp turns and a little bit steep incline. I have seen a lot of those in our journey so it wouldn't be a problem for me.

We were climbing higher and higher up the mountain. Here you could almost see the summit of Mt. Isarog covered by clouds.

As we drove further we saw a couple of huts on the side of the road. I figured I needed a quick break and it would be great to stop for awhile.

The huts were fruit stalls and everyone got excited as they wanted some fresh fruits for the road.

I learned that some of the vendors lived in the huts up here by the roadside. Somehow they managed to establish a source of living in this area. I had no idea that some people live out here along the sharp curves up the mountain.


They have very few options but I guess these are the fruits that are available during this season.


Avocados, Rambutan, and Bananas look freshly picked from the tree. Some Avocados are still unripe and would take a couple of days before it could ripen. One way of speeding up the ripening process is storing it with rice grains which proves to be very effective. Although fruits that ripen from the tree is always the best.


They were also selling some sort of yellow liquid in Coca Cola bottles. I asked the vendor about it and he said it was native honey. I have never seen honey with this color before and I was hesitant thinking it could be fake honey. I asked the vendor about the color and he said that the color gets darker with age.

Some sell honey which is just made from sugar. It is really hard to tell and I have no idea how to test if it is authentic honey. We decided to just skip the honey for this round.

A kind of pumpkin that we saw earlier at the Balatan Public Market. Seems like this kind of pumpkin is very common in this region.

The fruit stalls up here has a certain kind of charm that is very different from the stalls in the flatlands. This is their daily peaceful way of life and the fruits were probably harvested from up the mountain. I do not know if they can sell all their fruits within the day but I think people here get by thru life every day.


Aside from fruits and vegetables they also sell other few items. On display in the background are sachets of shampoo, instant coffee, soy sauce and what looks like to be Ajinomoto seasoning.

Another stall looks like to be a small store and maybe they also sell cooked food at times of the day because of the table setup that they have.

Our tour guide Ate Daisy who is just enjoying the view.

Now I realized why this is the perfect stop over for this trip. We are just barely up the foot of the mountain but it feels like we are so high up already. Along with the cold wind gently brushing on your face, the view from here is gorgeous. Imagine waking up to this view every day would be magical. The folks who live here may not be well off but with the scenery, they have every day is like worth a million.

Here are just a few of the photos of the area.





We haven't seen the other side of this area yet which had one fruit stall.

They had a lot of bananas and my wife bought a cluster. This type of banana is called "Senorita," my favorite variety as the sweetness is just right. The texture is a bit firm and not too mushy.


On the other side of the road is a small open hut and a great spot to have lunch. It would be nice if they also served local dishes but I am not too sure if it would take off as I have only seen a few cars pass by since we stopped over. Best to leave it as it is just a peaceful quiet spot.


A nice peaceful spot along the road and the stopover is very much worth it. We had a glance of the life of people around here, how they live and what they see every time they open their eyes each morning. Thank you for joining me again today and I hope you enjoyed the stop by the side of this road. Please do join me again next time as we explore our original destination which is Camp Hibiscus. I am sure you would be delighted on our next adventure. See you soon!


Visit and follow @steemitbloggers AKA #powerhousecreatives. A community that is exceptional, talented and engaging.
Discovering exceptional content in the community follow @curie and vote as witness
To have a glimpse of awesome content from the Philippines check out @bayanihan
Follow @surpassinggoogle to witness an extraordinary person in this platform and vote for @steemgigs as witness
All photos are original and taken with
Lumix GX85 12-32 mm kit lens





---
Posted from my blog with SteemPress : http://watersnake101.steemblogs.club/2019/10/06/discovering-life-by-the-road-beautiful-sunday/
---