Beautiful Hanoi. Capital and second-largest city of Vietnam. During the French occupation, it was also the capital of French Indochina. It's a city people hate or love I guess. It's really busy and there is a lot of traffic noise. There are a lot of sights to visit, but just a few are really interesting.
But on the other hand, Hanoi is full of life and there are countless little shops and food stalls where you can eat genuine Vietnamese food. Let me show you some of the things we enjoyed most about Hanoi.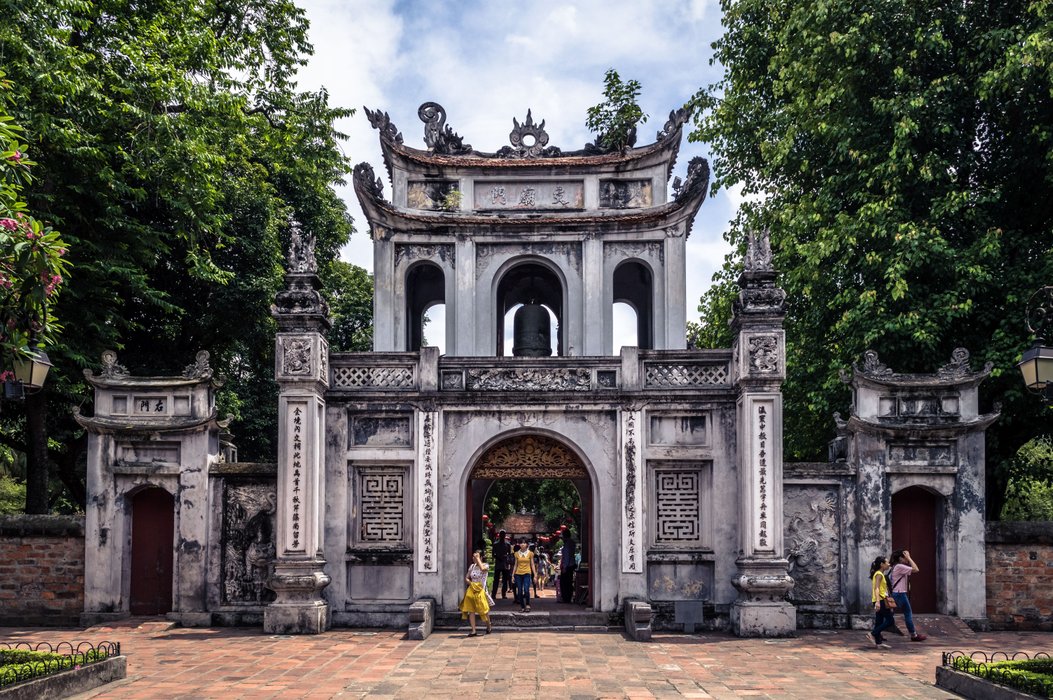 Văn Miếu temple
Old Quarter
Our hotel was located in the old quarter which happens to be the coolest place in town. Hanoi Old Quarter has a lot to offer if you're looking for souvenirs. The whole quarter literally exists out of shops. They cover the whole sidewalks so you have to walk on the streets and dodge the traffic at the same time. Everywhere you walk your nose will be filled with delicious smells from all the food stalls that Old Quarter is rich in. At night most shops close and the bars take over the sidewalks with their plastic chairs. Hanoi bars are famous for selling their own brewed beer which is really cheap most of the time. Although we thought it would be easier to find, we had to look a bit to find a homemade brew for a decent price. Anyway, a walk through the Old Quarter will probably be the highlight of your visit to Hanoi.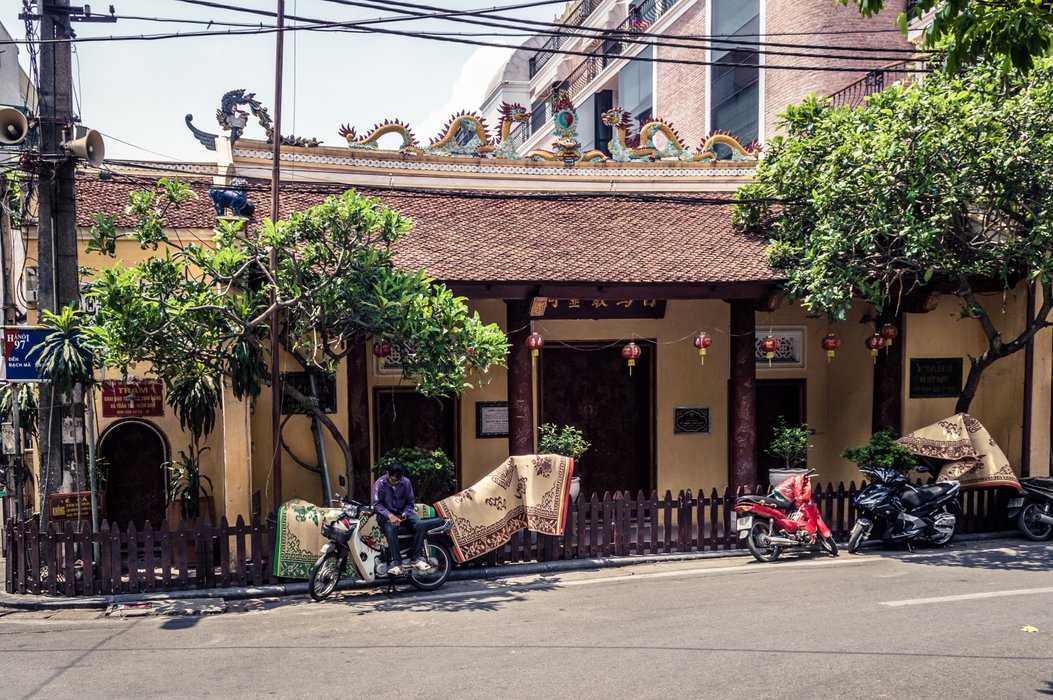 Hanoi's oldest temple, the small Bach Ma Temple


Shots of the Old Quarter and Hoan Kiem Lake
If you get tired of all the people and traffic. Hanoi has a few very good parks where you can slow down a bit. Most famous is the park around Hoan Kiem Lake, which is in the Old Quarter as well. This lake surrounds a temple (called Ngoc Son Temple) which is placed on a small island and connected by an iconic red bridge which is made from wood by typical Vietnamese design. Both the temple and the lake are very popular places for tourists.
Since it's a large open space, it's a little bit less hot/humid in this area which is also one of the reasons people like to visit this park. You can even feel the wind sometimes so that is a small relieve after strolling the hot and narrow streets in the Old Quarter.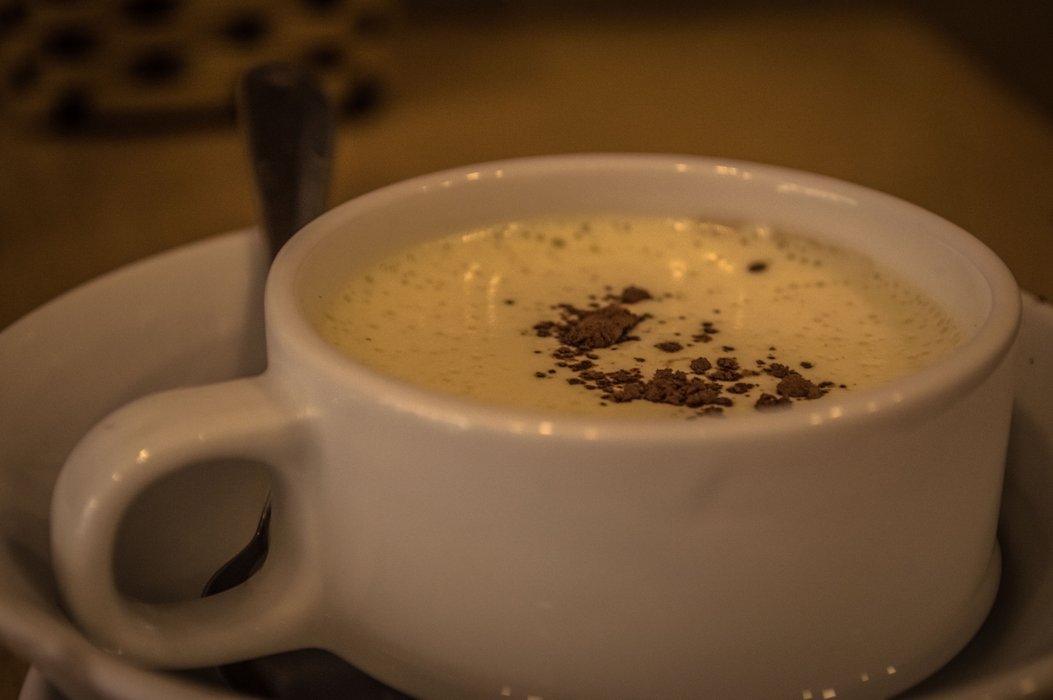 A must-try Hanoi treat they say, egg coffee

Epic food stalls. If the floor is full of napkins, the food is good

Some more shots of the Old Quarter and on the left a piece of the Hanoi Hilton sewer through which a few political prisoners escaped. Imagine how emaciated they were if they were able to squeeze themselves through that
Hanoi Hilton
A famous museum and one of the better sights in Hanoi is the Hoa Lo prison, also (sarcastically) known as Hanoi Hilton. First used by the French for imprisoning political prisoners and later during the Vietnam/American war by North Vietnam to house captured US prisoners of war. The most famous prisoner is the just recently passed away American Senator John McCain. Most of the prison is demolished during the 1990's but the gatehouse is still there and is being used as a museum. Just like the War Remnants Museum in Ho Chi Minh City, it's a very interesting museum. But the question remains how objective all the information is. Nevertheless, most information I have from the war is originating from America, so how objective is that.
Ho Chi Minh Mausoleum
Ho Chi Minh wanted to be cremated and his ashes spread out over different parts of Vietnam. Against this last wish, a mausoleum was built where his body is laid out. On specific days of the week, people can visit the mausoleum and his body. You should check beforehand if the mausoleum is open because opening times vary depending on which day it is and it's only open in the morning. I think it's closed on Monday and Friday. Another reason why you should check if it's open to the public is that for 2 months a year the body is sent to Russia where they embalm it again. A visit to the mausoleum is pretty strict regulated. Camera's etc. need to be left at the entrance (there are lockers) and you need to be dressed orderly (although that should be no surprise). Prepare to queue for some time in the sun, although some parts of the queue are covered with a roof (but it's still hot). If you're lucky you can catch the change of guards when you are waiting. From the entrance to the exit, you will walk in a 2 people wide queue. The Mausoleum is a big marble building and the room where Ho Chi Minh is laid out is quite cold. Total time inside was not more than 5 minutes I think because they won't allow you to stop walking. Most visitors are Vietnamese who come to pay (deep) respect to their former leader. I, on the other hand, felt a bit awkward somehow to visit a laid out body, but it was interesting in historical perspective. If you don't want to see the body, the building and its surroundings, are still worth the visit in my opinion.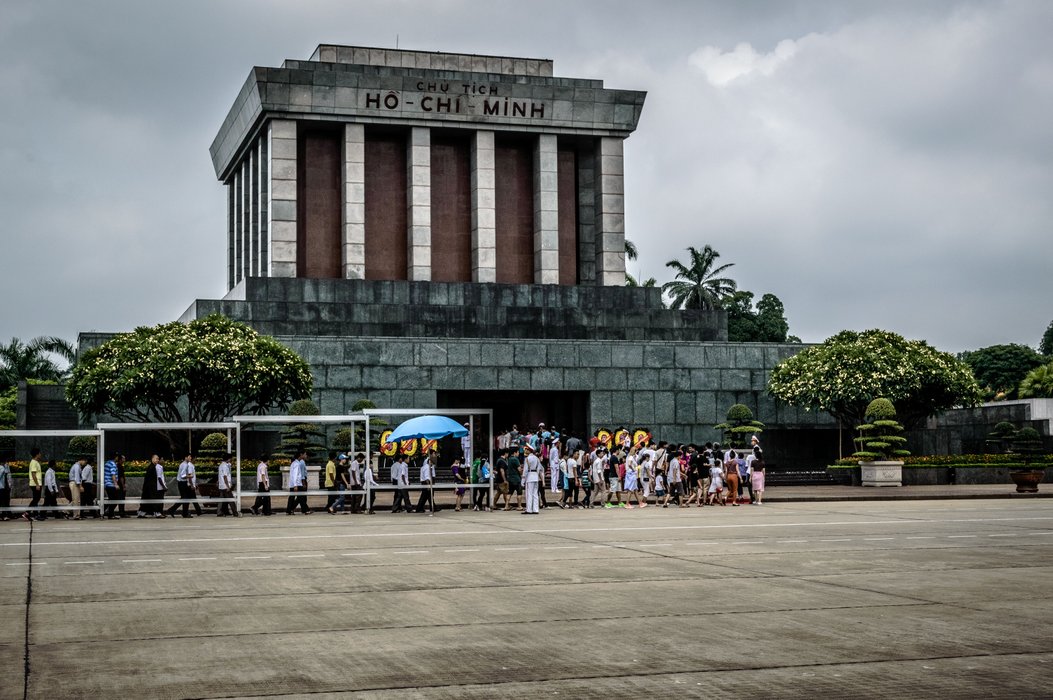 Temple of Literature (Văn Miếu)
This temple is founded in 1070 and dedicated to the Chinese philosopher Confucius. Six years later it became Vietnams first national university. Children of royal families and other selected students were taught the Confucian teachings. The location is approximately 2 kilometers west of the Hoan Kiem Lake. Inside there are five walled courtyards, some with water pools. In the end, there are different altars and Confucius statues. It can be quite crowded with tourists, but it's a great place to relax and soak up some history. The thick walls of the courtyards block most of the traffic noise.


---
These were the things we really enjoyed about Hanoi (aside from all the bars =)). I would love to hear what your highlight was if you have ever been to Hanoi.
If you enjoy my work, please consider upvoting/ resteeming it and follow me for more travel blogs around the world. Also, check out [my Steepshot account](
https://alpha.steepshot.io/@steef-05stpsht
) for regular photo updates!

---
Similar posts that you may like: