Hi Steemians, friends, followers and the whole community! 👋 👋 👋
As I stated in the previous post set ▶ 1, I had an idea to take you on a journey through Moscow parks and... my next set is ready now! Today will show you Tsarytsino Park. I really hope you will enjoy it! 😊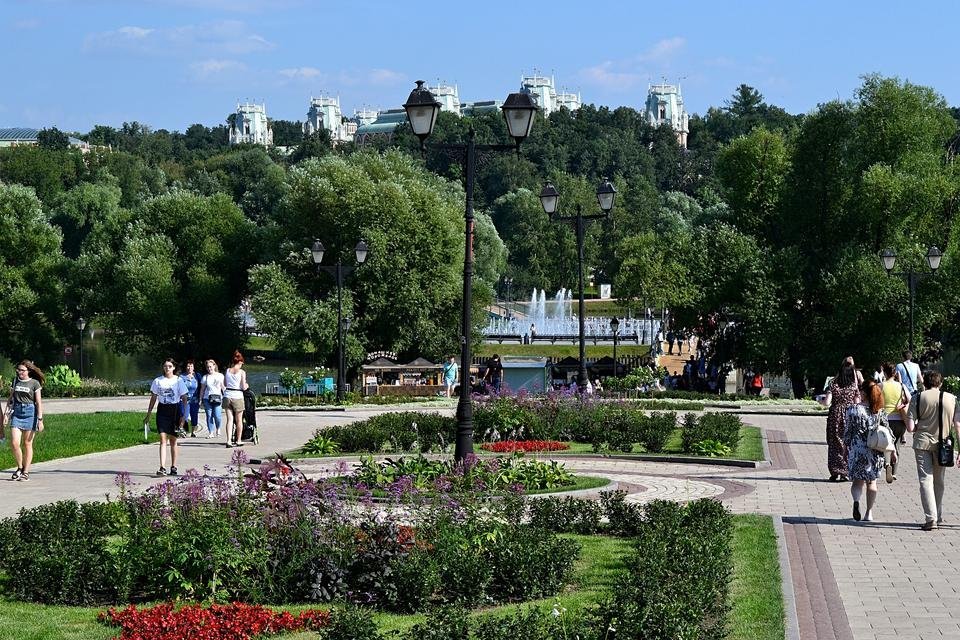 ---
As per wikipedia there are about 25 big parks in Moscow, and many many smaller. The total area occupied by parks is relatively big percentage of the whole territory of the city.
---
---
TSARYTSINO PARK (Russian: Царицино)
Some first hand info:
Located in the south of Moscow, about 20 km from Kremlin, Tsarytsino boasts an architectural complex of the late 18th century, huge by size landscaped park with ponds and new park zones with fountains, cafes. It was founded in 1776 by the order of Catherine the Great, that fell in love we the area and nature. It took years before the wilderness was shaped into a park.
The fountain, opened few years ago, stays on the main path, taking you from the central entrance of the park to the Main Palace.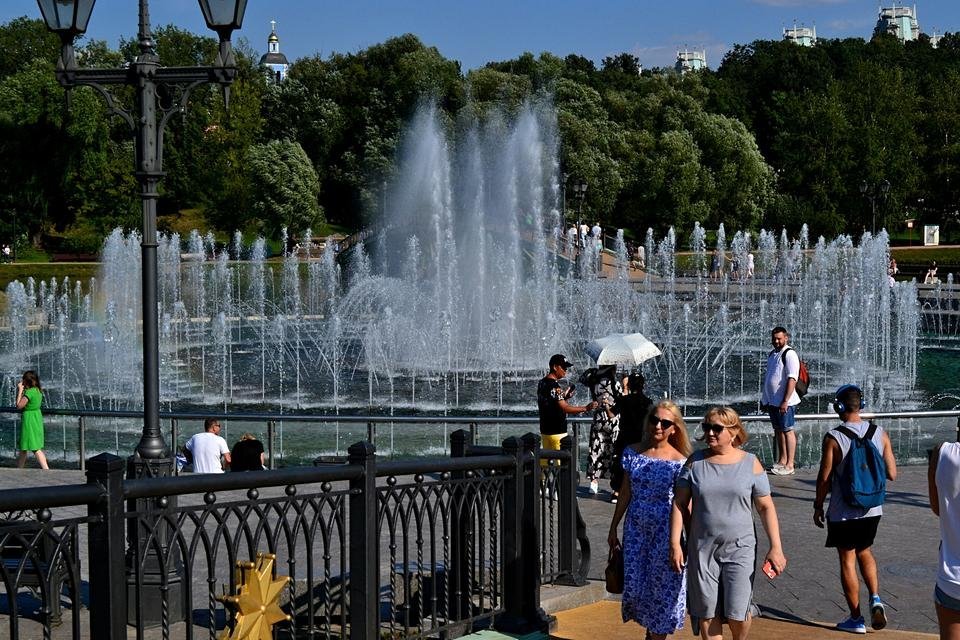 It was a weekday, but I had the feeling, as it is a holiday or weekend day.Was surprised to see sooo many people relaxing in the park. It was overcrowded, just like downtown Moscow.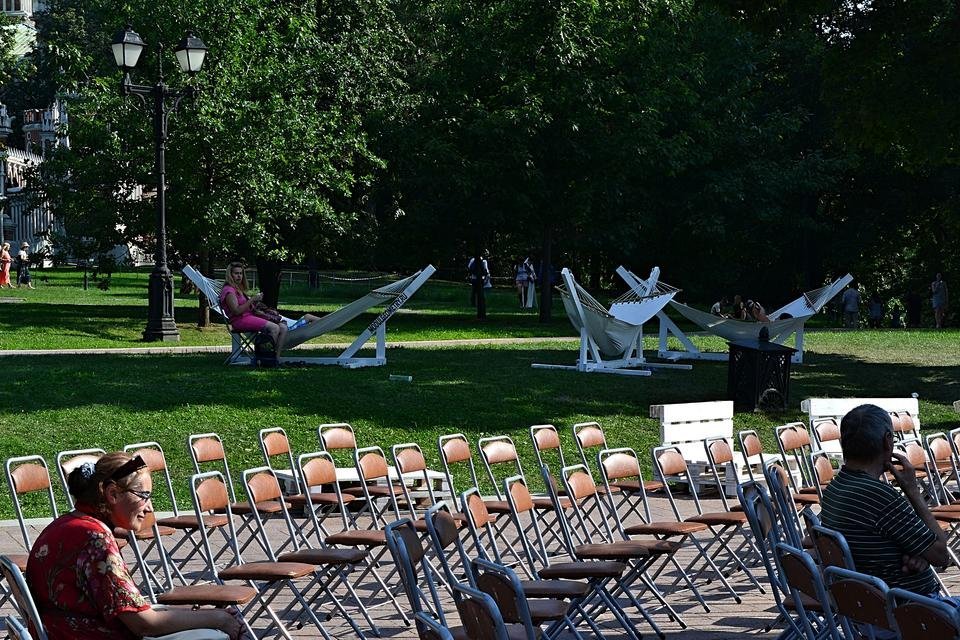 That is the Main Palace, conceived to be a summer residence for the Empress, but after her death the construction was stopped. It took some other decades before it got finished.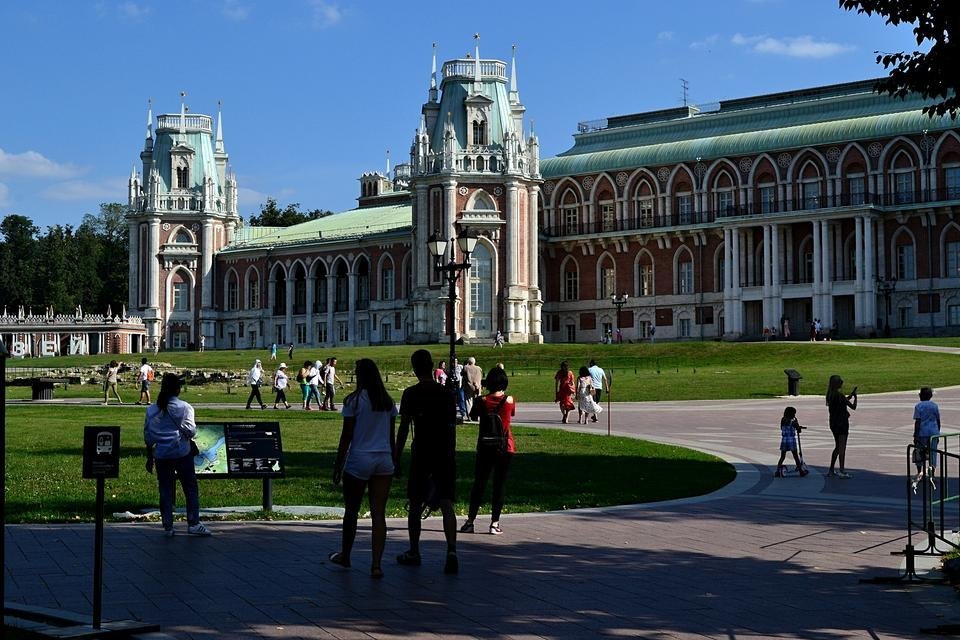 The bridge leads to the meadows and the forest, surrounding the Palace complex. It is part of the architectural complex. Actually there are few same type bridges in the park.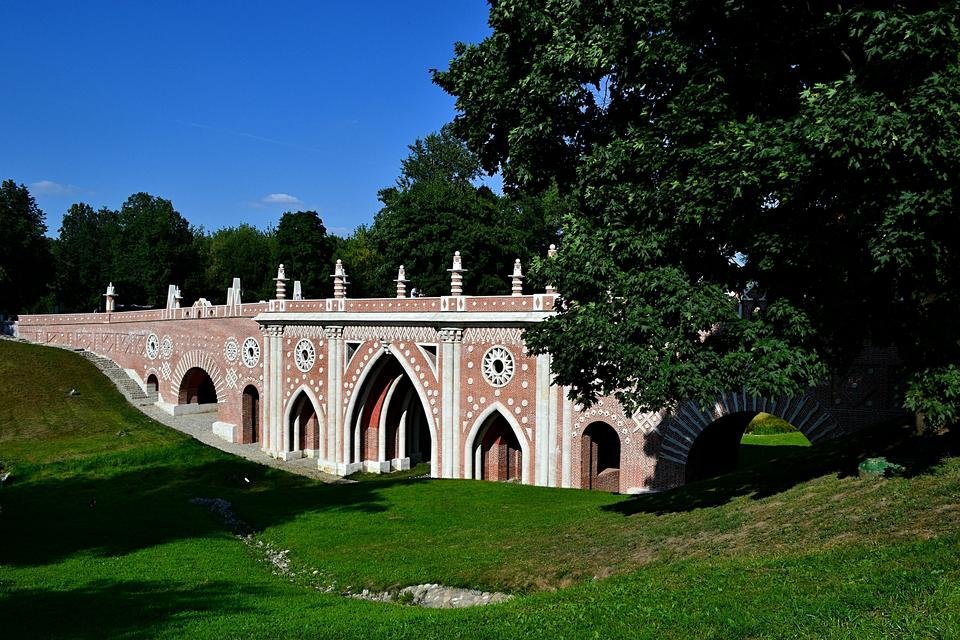 It offers a view of a fairly large ravine, which is located directly under the bridge.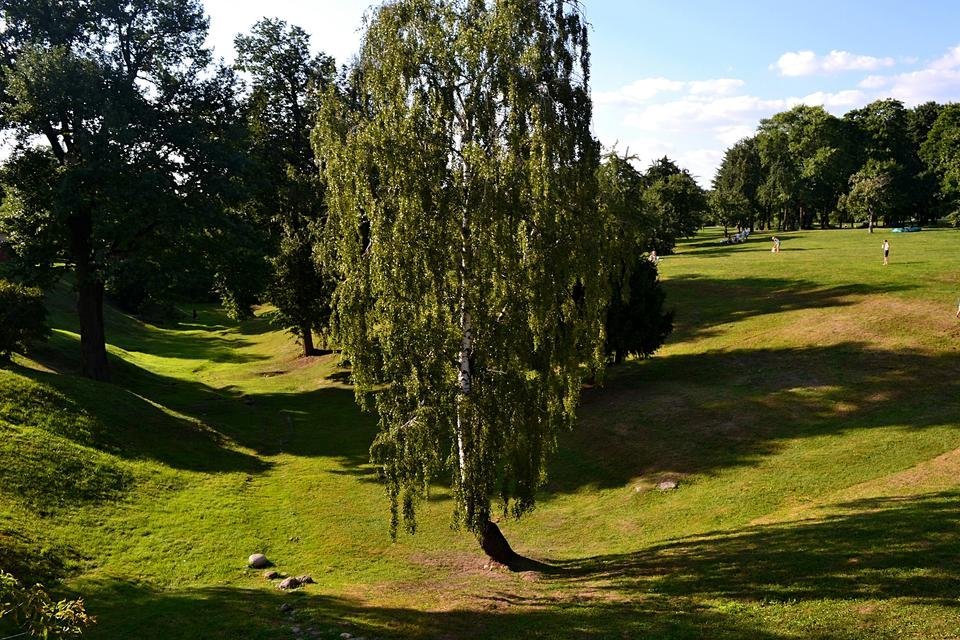 Yeap...romantic pic, happy couple!

Just few hours ago a heavy rain washed the area, was lucky to enjoy the sunny weather now.
Getting deeper into the forest, before...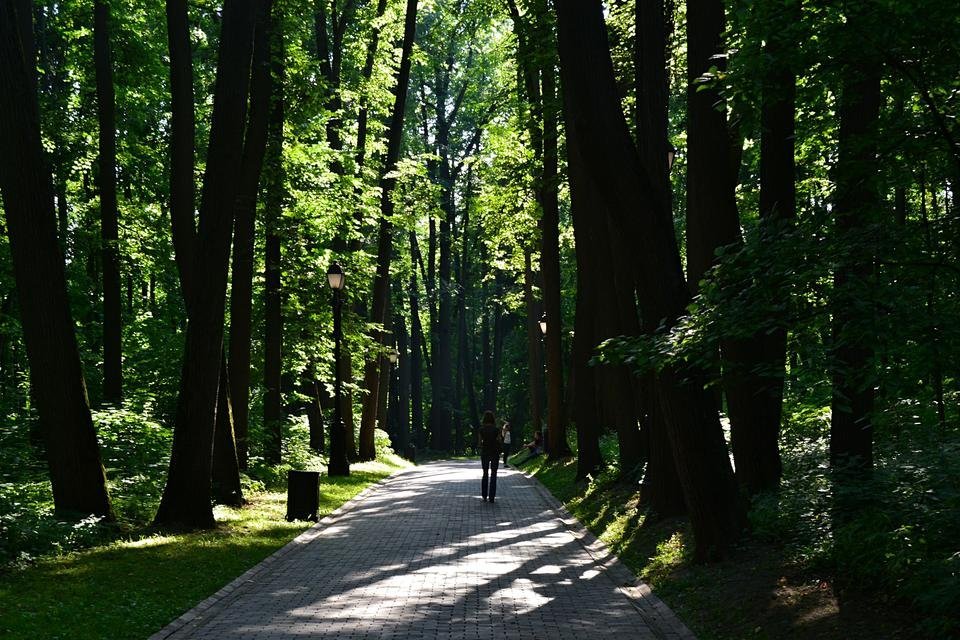 I came upon a dance floor like in the middle of the forest. The program for today is: "Lets dance some folklore music!"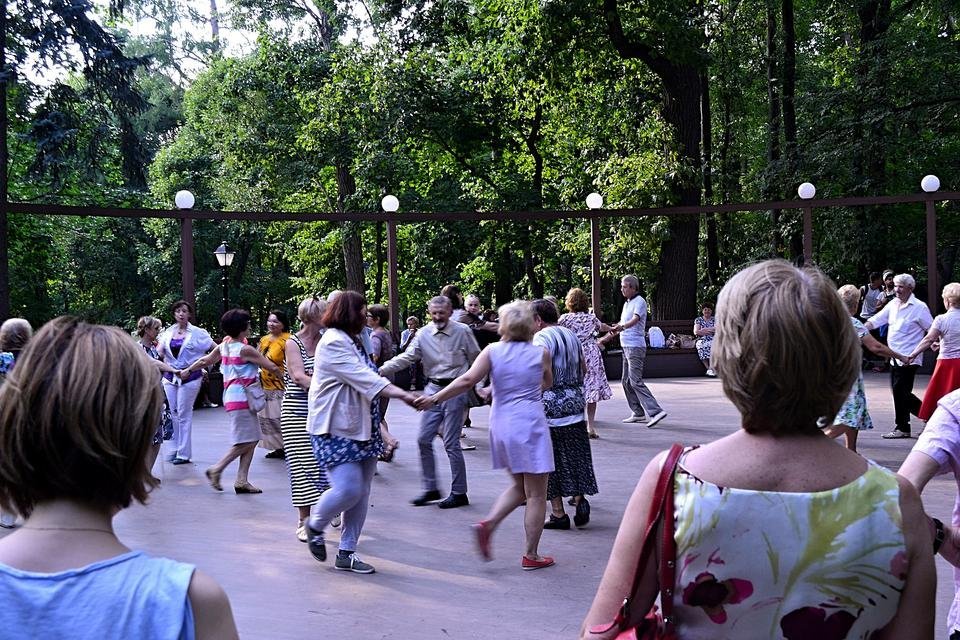 I took a path down the forest hill leading to the ponds.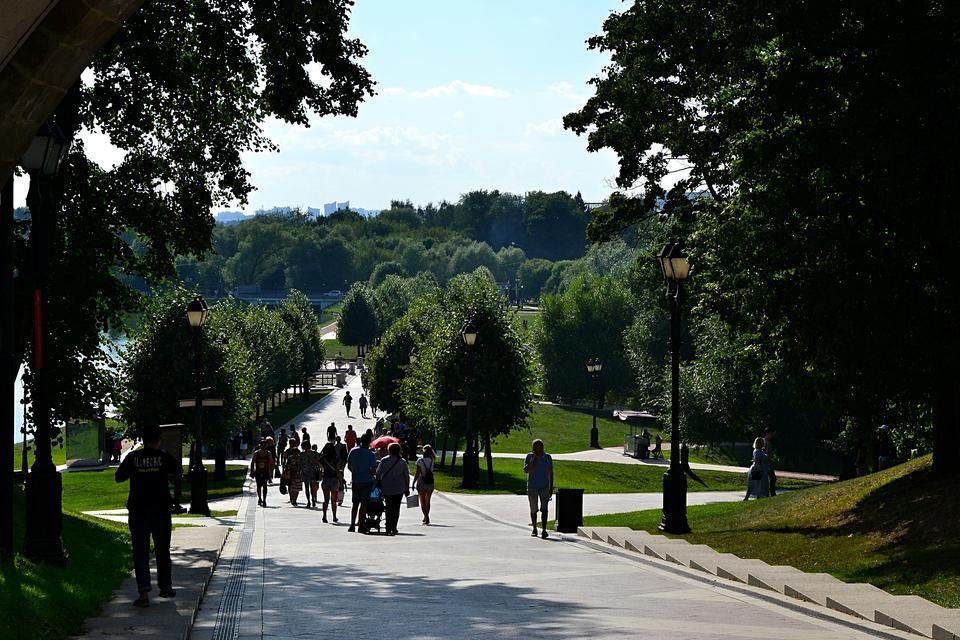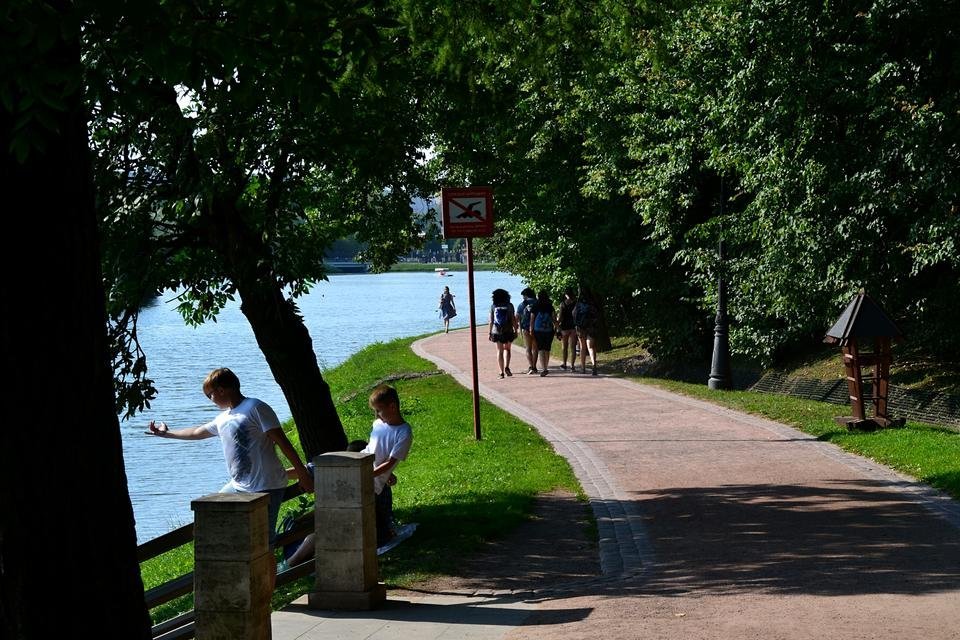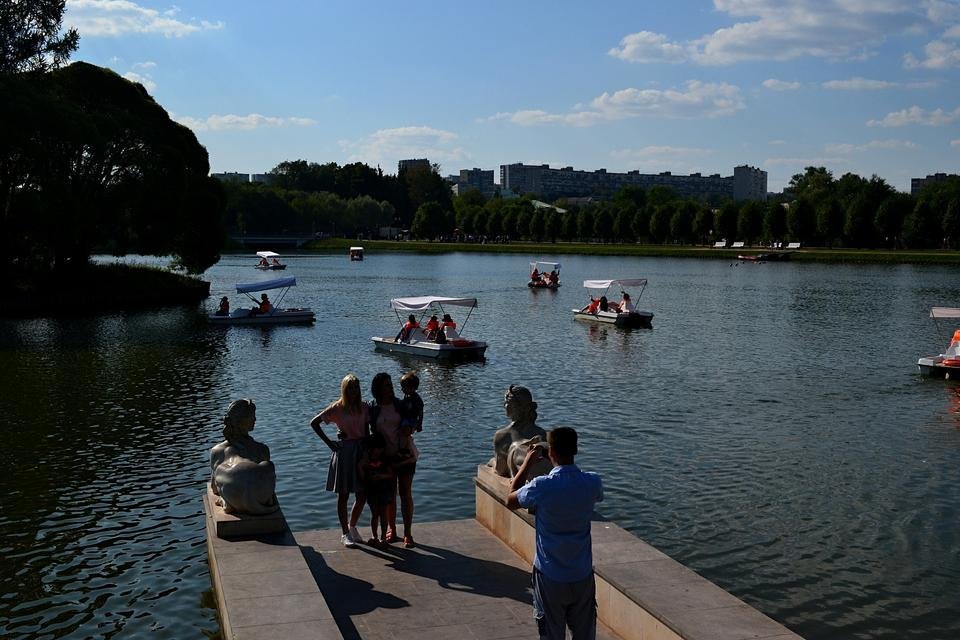 That was the happy end of my journey here! It took me about three hours to have the walk around the park, but it is much bigger, so it is easy to have here a whole day outing.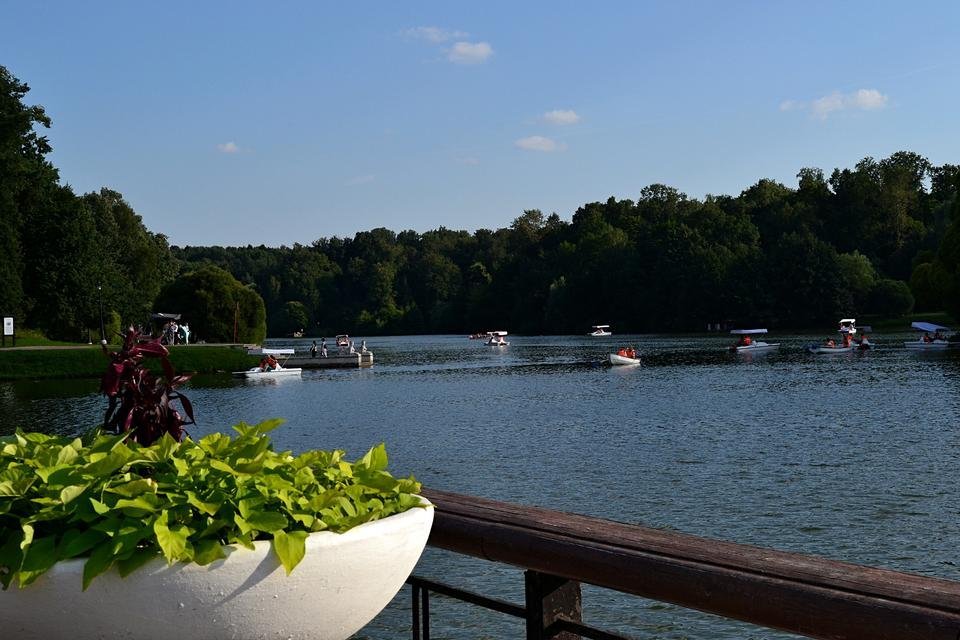 😊😊😊Thanks for stopping by, stay positive and have a great day!!!😊😊😊
---
---
---
If you have missed the pics from my recent trip to Bulgaria, don't be shy, just check it here:
Stay tuned, more Moscow Park blogs are coming very soon....

---
---