This is the second part of the Hofburg Palace, at the Court Silver and Table Room post. Feel free to read the other episodes here :
Vienna - Part 1 - Public Transport
Vienna - Part 2 - Hospitality
Vienna - Part 3 - St. Michael's Church
Vienna - Part 4 - Schönbrunn Palace!
Vienna - Part 5 - Hofburg Palace - Silver Collection - Part I.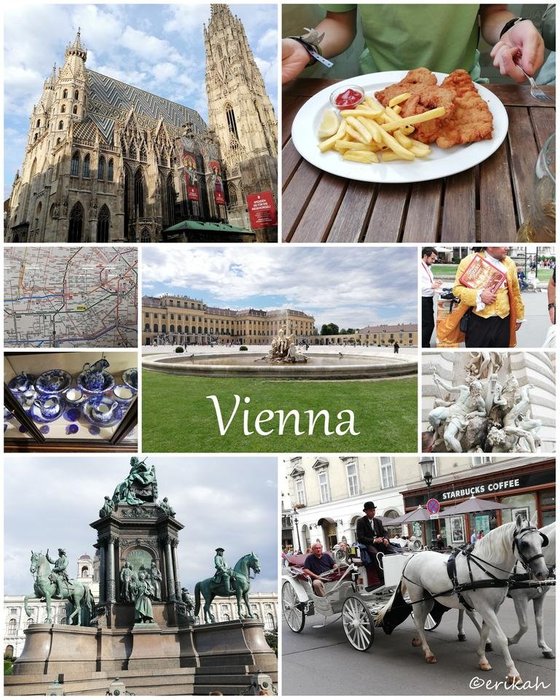 Today I'm going to continue my post with the photos I took at the Court Silver and Table Room in Vienna, Austria.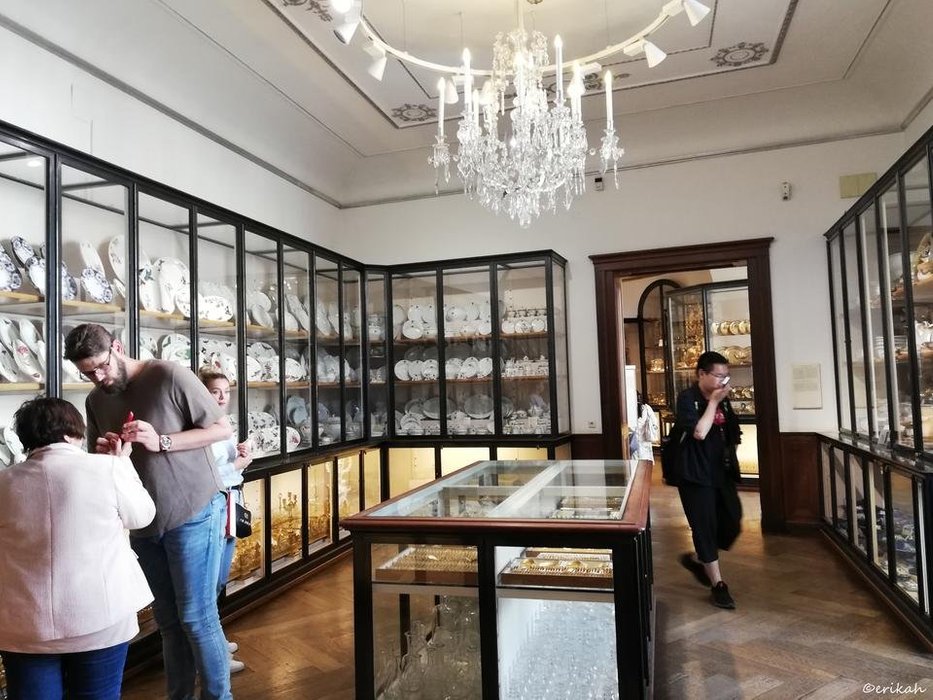 Display room full of porcelain, glass and cutlery belonged to the Habsburgs.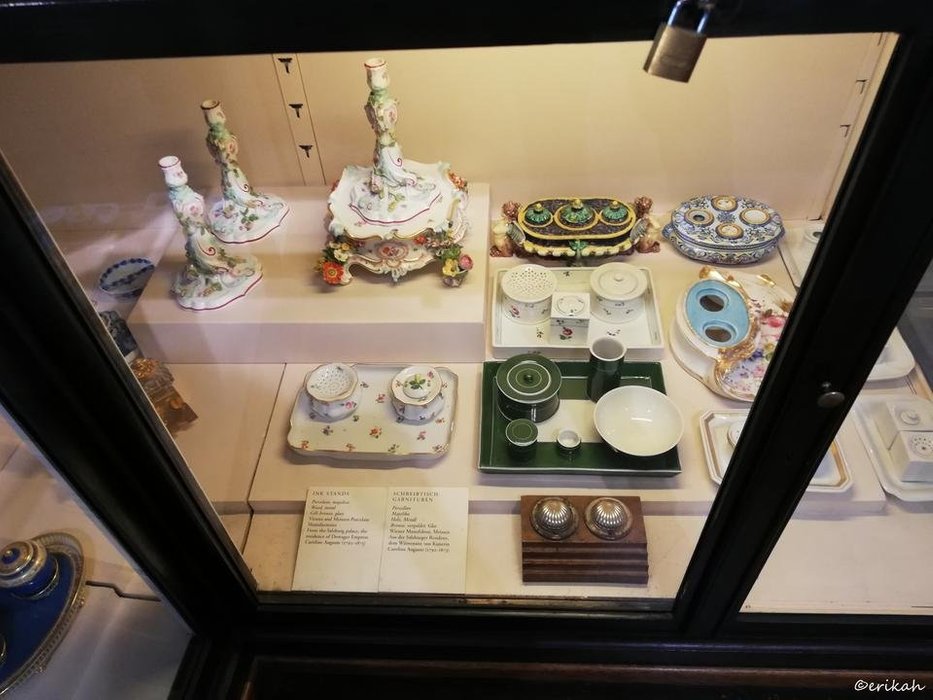 Ink stands, porcelain, majolica, wood, metal, guilt bronze, glass.
Vienna and Meissen Porcelain Manufactories, From The Salzburg palace, the residence of Dowager Empress Caroline Auguste (1792 - 1873).
Maiolica is Tin-glazed earthenware having an opaque white glaze with painted in-glaze decoration of metal oxide enamel colour(s). It is frequently prone to flaking and somewhat delicate, and reached Italy by the mid-15th century. Renaissance Italian maiolica became a celebrated art form, and in contemporary English "maiolica" (with an "i") tends to be restricted to this. Maiolica developed also as faience (in France and various countries), and as delftware (in UK and Netherlands). In Mediterranean countries such as Italy, Spain and Portugal, local wares continue to be called "majolica" or "maiolica". source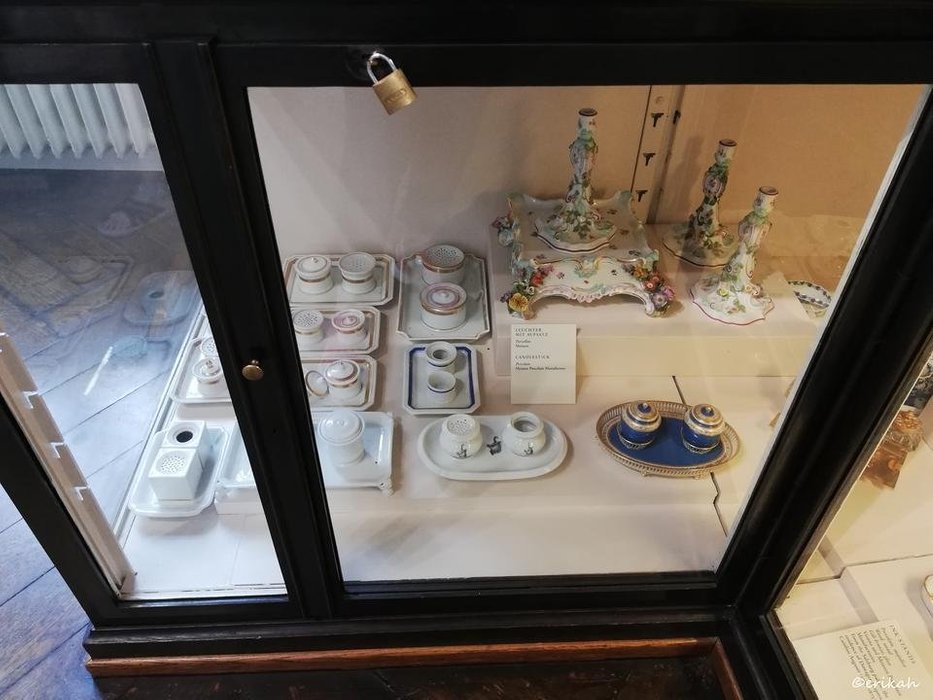 Candlestick, Porcelain, Meissen Porcelain Manufactories.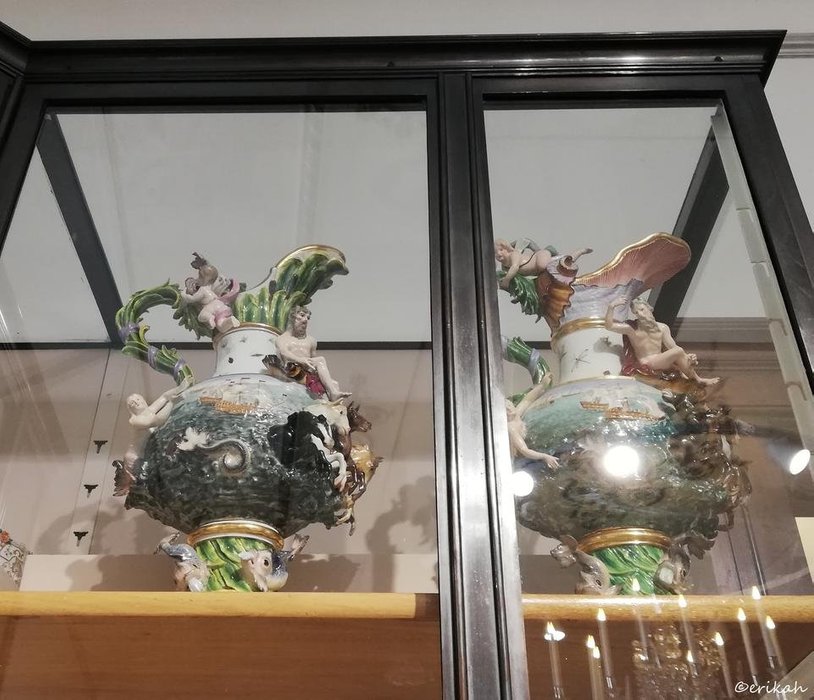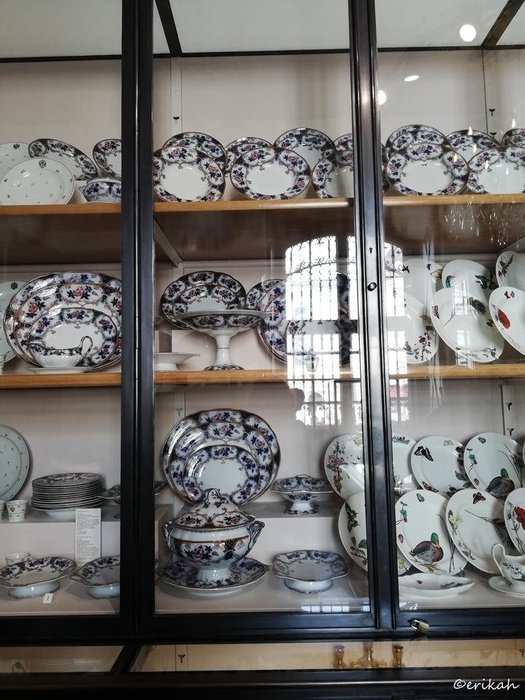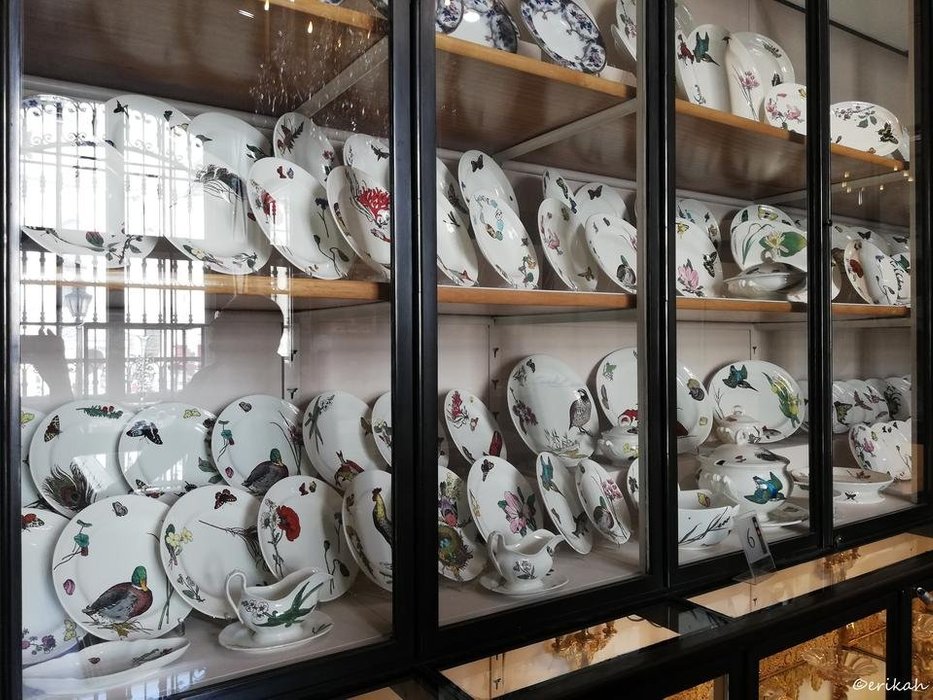 This was an interesting collection. The plates were decorated with flowers, birds, all elements of nature. It is called the Minton Service, designed by William Stephen Coleman from the United Kingdom in 1970, the usual dinner service that Empress Elisabeth gave to his husband, Emperor Franz Joseph for his hunting lodge at Offensee.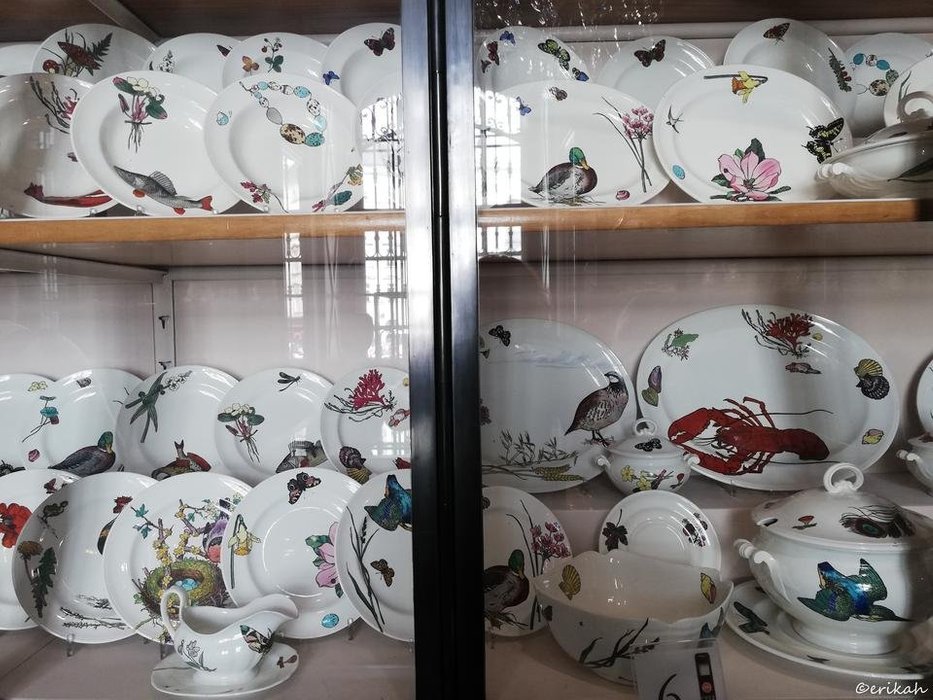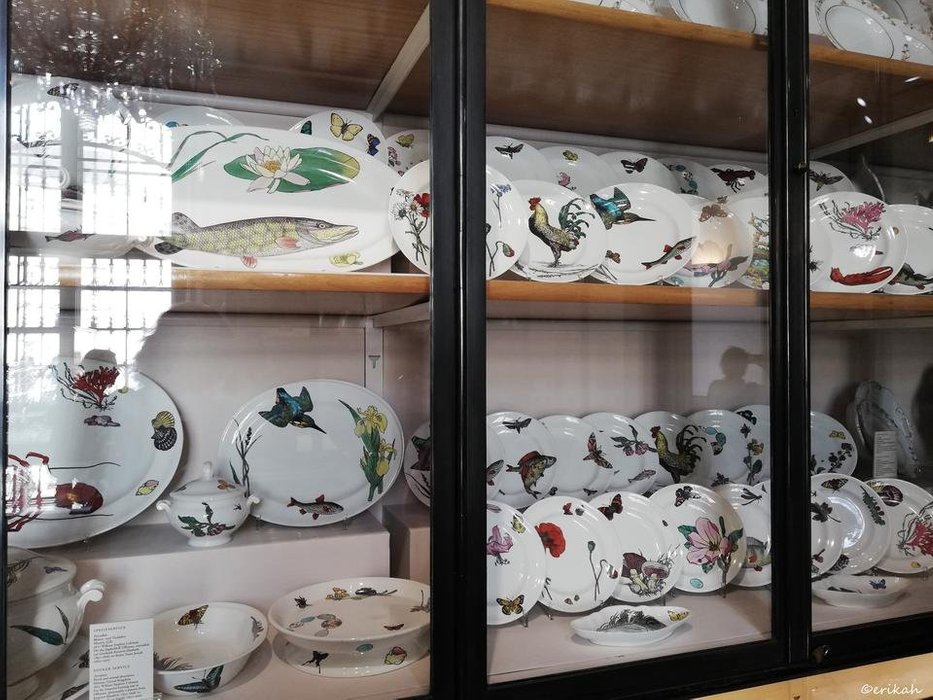 I prefer simple porcelain plates with minimal decoration but I absolutely love this. It's so interesting to see each plate having a different decoration, so many types of flowers, animal and fish. I believe it fitted the purpose perfectly.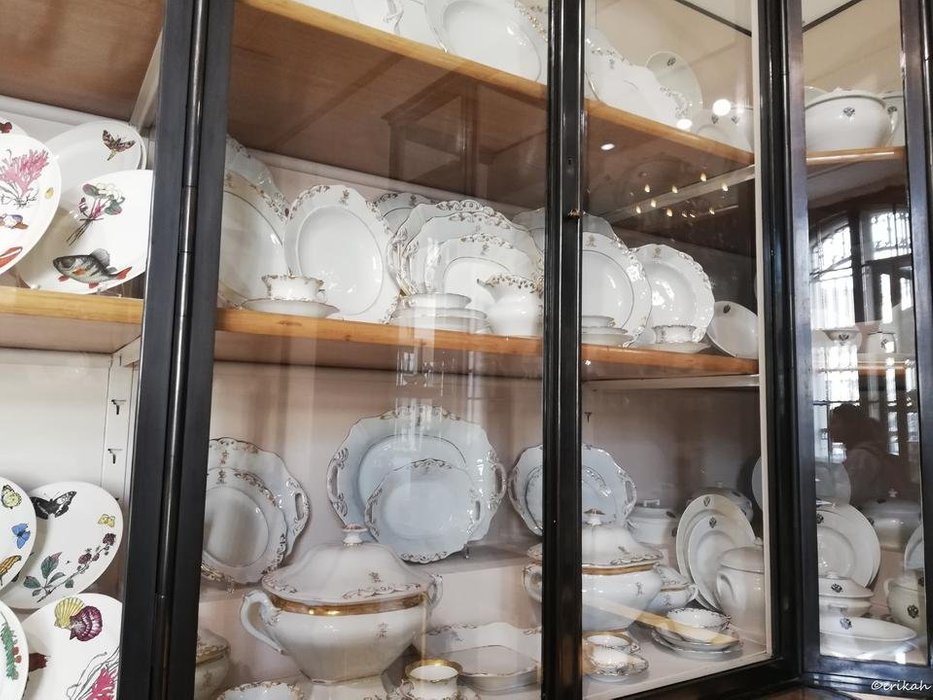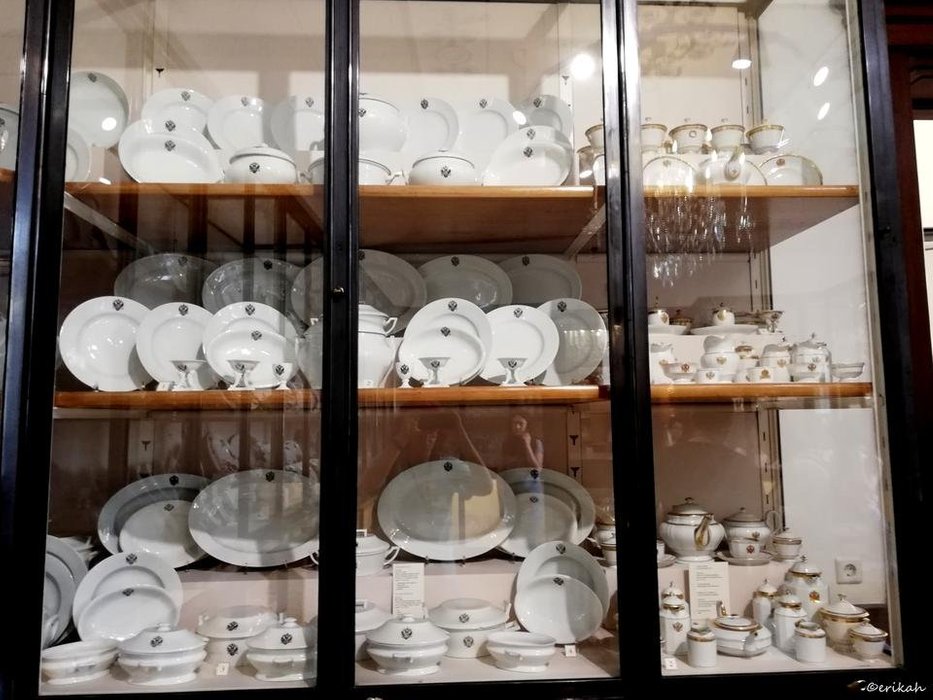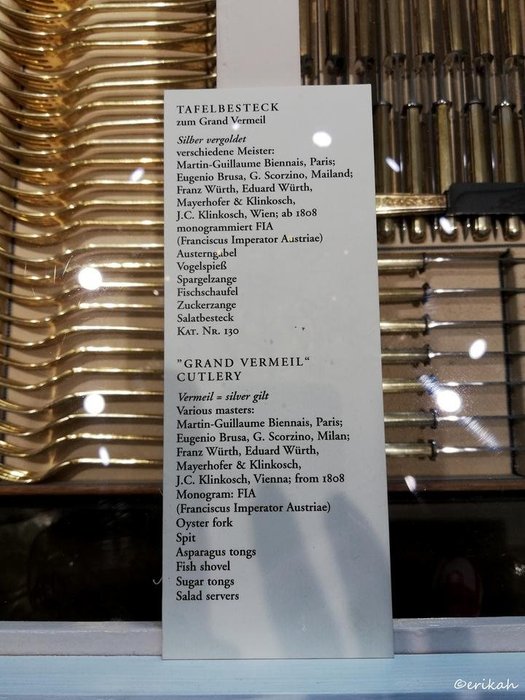 This is the most important service in the Court Silver Room and it's called the Grand Vermeil.
A major work of French goldsmith's art, it originally included articles for 40 place settings. Around 1850 it was enlarged to 140 settings by Viennese silvers-miths. Today this magnificent service consists of a total of 4500 items and weighs over 1,000 kg. It is made of fire-gilt silver which is called "vermeil" in French. It also has an interesting history, being closely connected to the rise and fall of Napoleon. The person who commissioned this sumptuo-us service in 1808 was probably Eugène de Beauharnais, Napoleon's stepson. It was executed by the Parisian goldsmith Martin-Guillaume Biennais and the Milanese goldsmith Eugenio Brusa. The service was intended for use at the court in Milan, where Beauharnais governed as viceroy from 1805 to 1814/15.After its completion the service was brought to Milan, but following the defeat of Napoleon the Kingdom of Lombardy-Venetia fell to Austria. The conditions laid down by the Vienna Congress required Emperor Franz to purchase the service from Eugène de Beauhar-nais. On the occasion of his fourth marriage to Caroline Auguste he had the service taken to Vienna in 1816 after the engraved arms of Napoleon as King of Italy had been replaced with his own as Emperor of Austria. source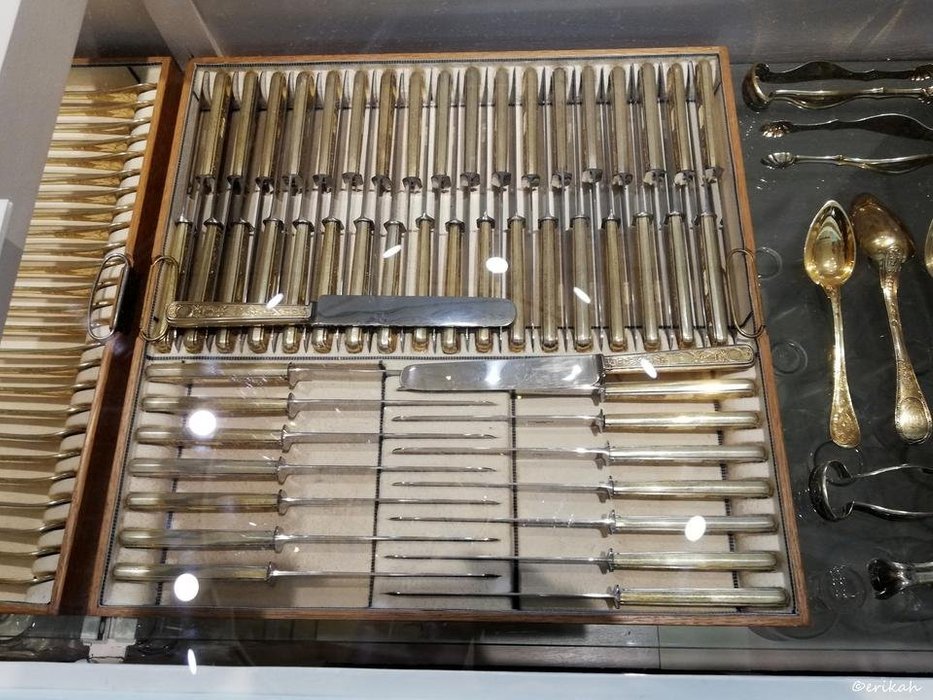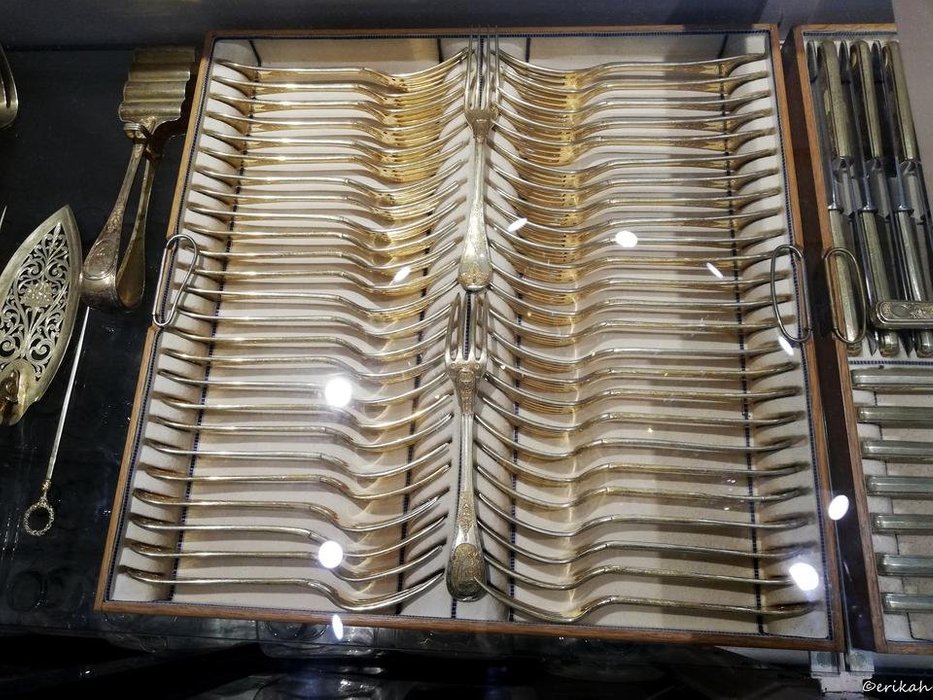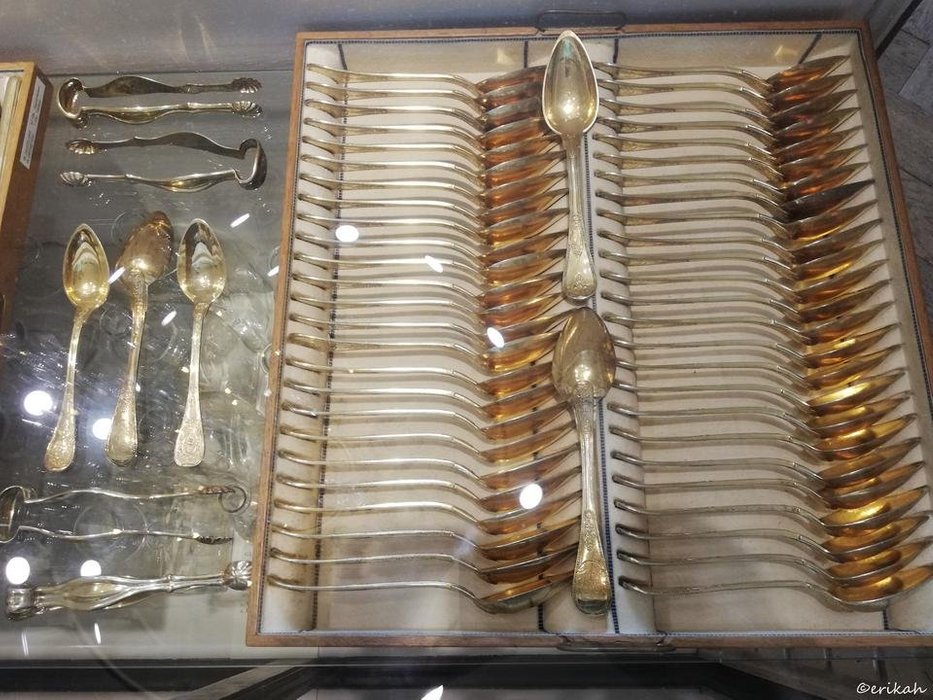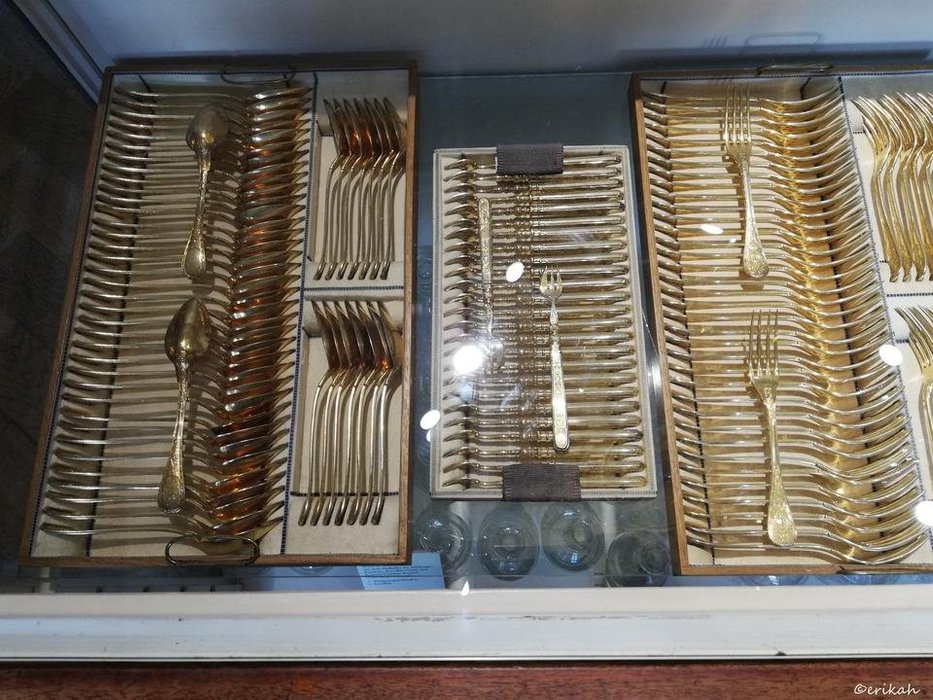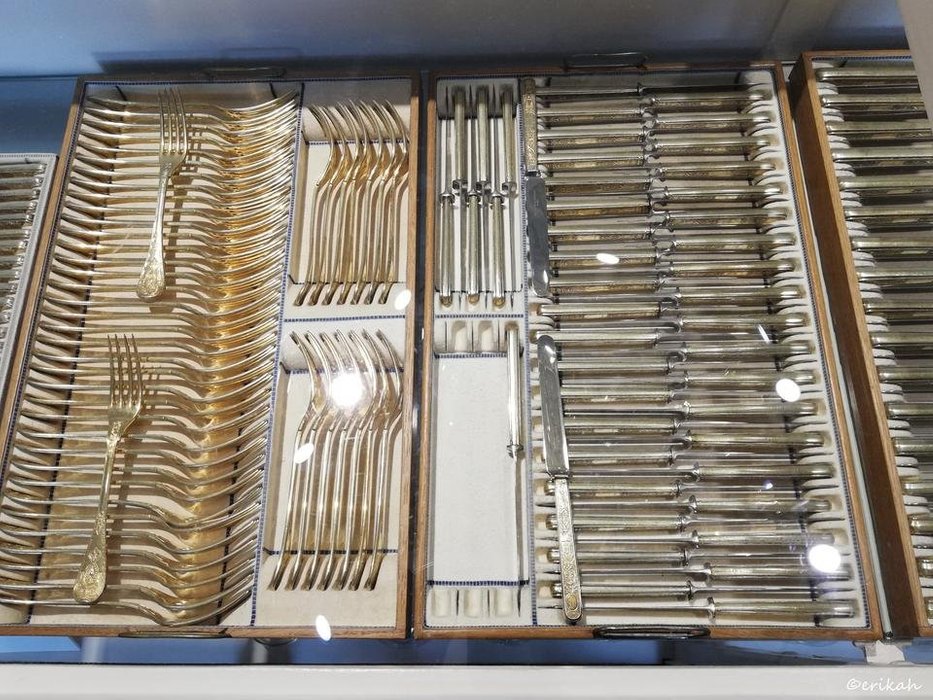 4500 items and 1,000 kg! Imagine how many people needed to take care of this impressive and valuable collection.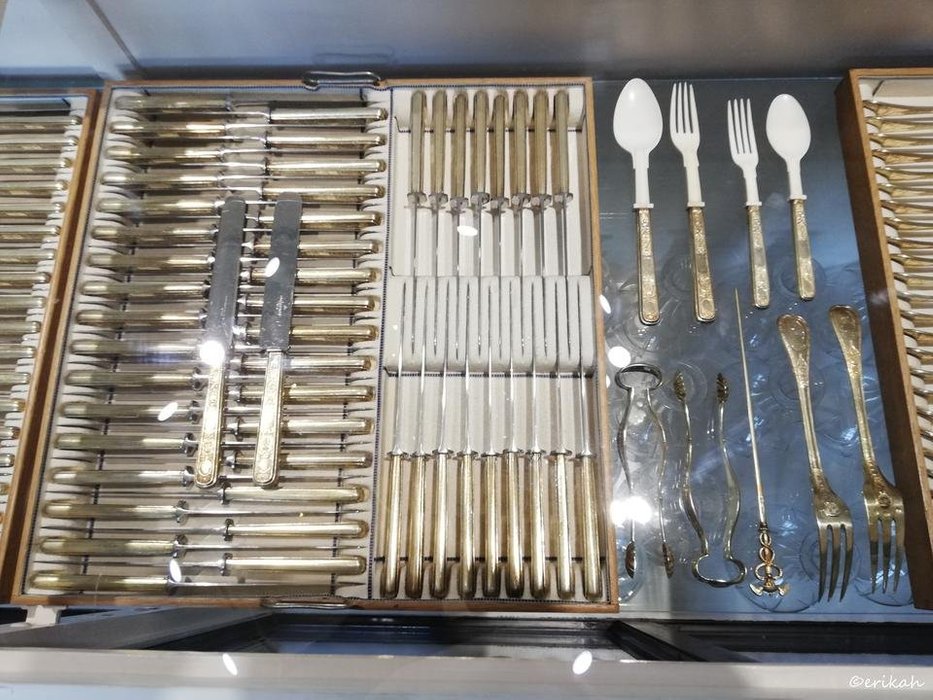 Here it gets interesting. Look at those white spoons and forks. Looks like plastic but I doubt it is plastic. I couldn't figure it out what it was. It's very strange though.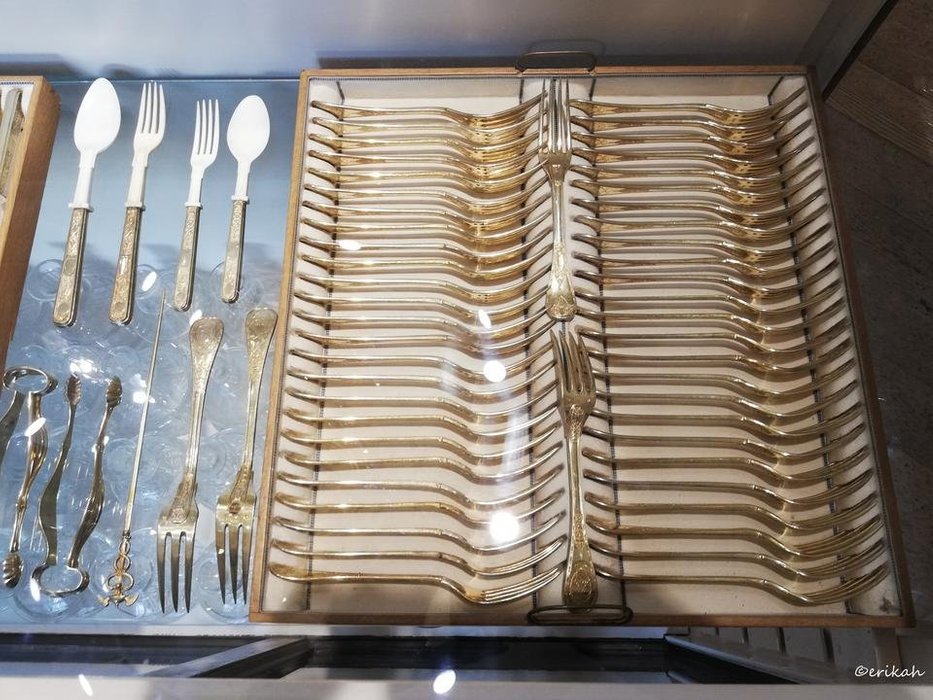 Unfortunately I can't upload all the photos in this post, so there's going to be another post. Stay tuned.

Useful information:
Hofburg Palace
Michaelerkuppel, 1010 Wien, Austria
https://www.hofburg-wien.at/en/